California mom claims Democrats 'trying to legislate First Amendment out of existence' with school bill
Parents could face a fine and jail time of up to a year for causing 'substantial disorder' at school board meetings if SB 596 passes
A California mom worries Democrats are trying to legislate the First Amendment "out of existence" with a new bill that could punish parents accused of harassing public officials at school board meetings.
SB 596 would expand the terms of an existing law barring parents from disrupting classrooms and extracurricular activities where a school employee is present, to now include off-campus activities where employees are present, such as school board meetings.
Nicolle Young, Placer County Chair for Moms for Liberty, told Fox News Digital the bill was created in response to parents who had been protesting sexually explicit material in their district's curriculum and was intended to silence these parents' voices.
"596 was written because the senator who wrote the bill, in his district, there have been a lot of parents who have objected to the sexually explicit material within the curriculum," she said. "So one way that the senator decided he would fight back was [to] legislate our First Amendment out of existence."
CRITICS WARN CALIFORNIA BILL PROTECTING SCHOOL OFFICIALS WOULD PUNISH PARENTS WHO SPEAK OUT AT BOARD MEETINGS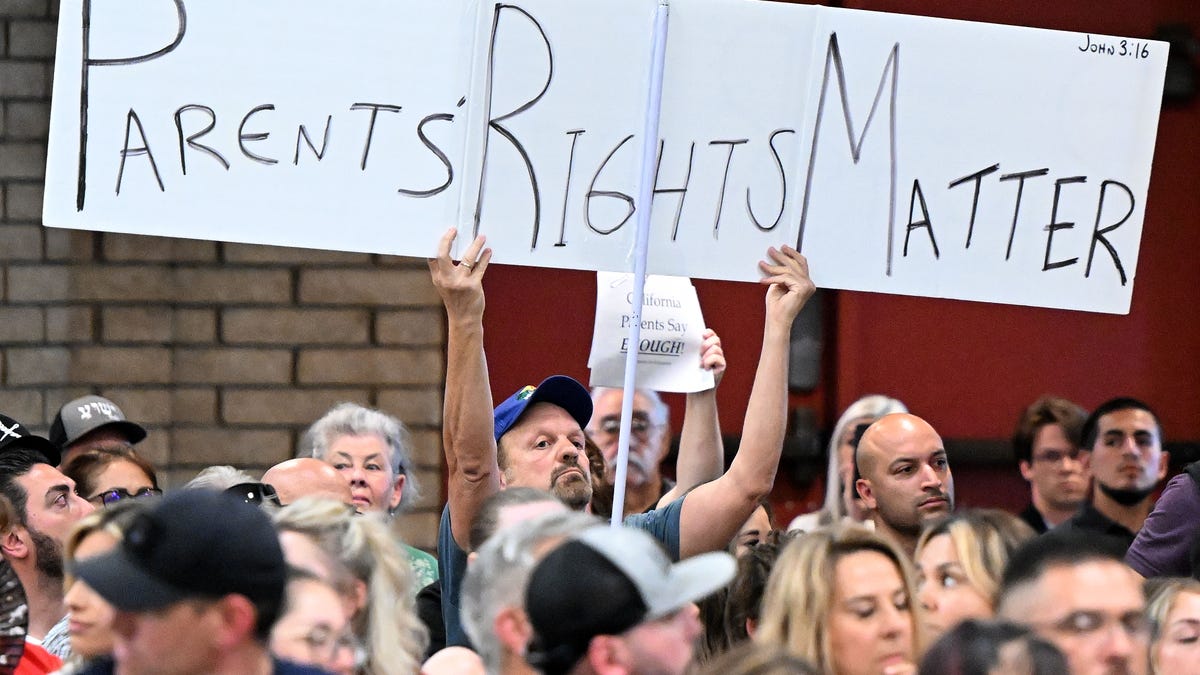 "This bill is designed to stifle the voice of parents who have any concerns or misgivings about curriculum, activities within the school, teachers pushing their viewpoints instead of remaining objective. It is framed as a way to protect teachers and school board members. But really, it's going to be used as a cudgel to silence parents' voices," Young argued.
The Moms for Liberty chapter leader described how earlier this year, parents discovered that an LGBTQ support group for kids in Placer County called "The Landing Spot," was holding a drag show fundraiser on a school campus. The school was not upfront with parents about the nature of the fundraiser, Young said, and discovered the details through a public records request.
"So it really infuriated a lot of parents," she recalled, saying parents of all races, religions and backgrounds joined together in protesting the event.
"There was a group of Armenian and Muslim parents who were pushing back against this bill… it was framed as White, Christian, nationalist [but] it was a whole array of parents of all races and religious backgrounds," she said.
A representative for "The Landing Spot" did not respond to a request for comment.
NEWLY AMENDED CALIFORNIA BILL COULD PUNISH PARENTS REFUSING TO 'AFFIRM' CHILD'S GENDER IDENTITY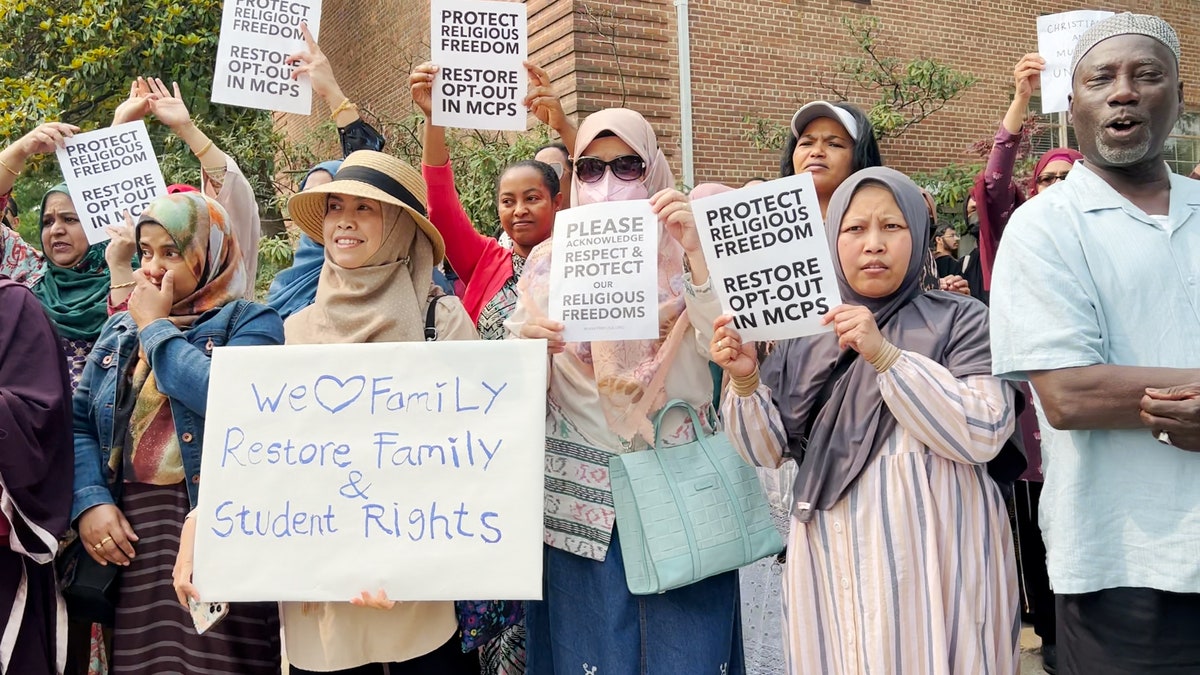 Young stressed it was important for LGBTQ youth to have a "safe space" on campus but said this was not a safe event for kids. "[No kids] deserve to be preyed upon by adults watching [them] dance burlesque style for money," she argued.
While parents didn't want to ban the group or event, they wanted the option to opt their kids out, but "that wasn't being offered for their students," she said.
Young said these protests were the catalyst for the drafting of SB596. If parents are found guilty of harassing a school official, they would be subject to a misdemeanor charge, facing a $500-$1,000 fine and jail time of up to a year.
"Harassment" is defined in the bill as "a knowing and willful course of conduct directed at a specific person that seriously alarms, torments, or terrorizes the person, and that serves no legitimate purpose." It adds that this harassment can be just "two or more acts occurring over a period of time, however short, evidencing a continuity of purpose."
Young said SB 596's language is too ambiguous on what constitutes harassment and leaves parents vulnerable. She questioned if parents sending questions over email to their child's principal or if speaking out on hot-button issues at school board meetings would be violating the bill.
PROPOSED CALIFORNIA BILL WOULD FINE SCHOOL DISTRICTS WHO BAN BOOKS WITH 'INCLUSIVE AND DIVERSE PERSPECTIVES'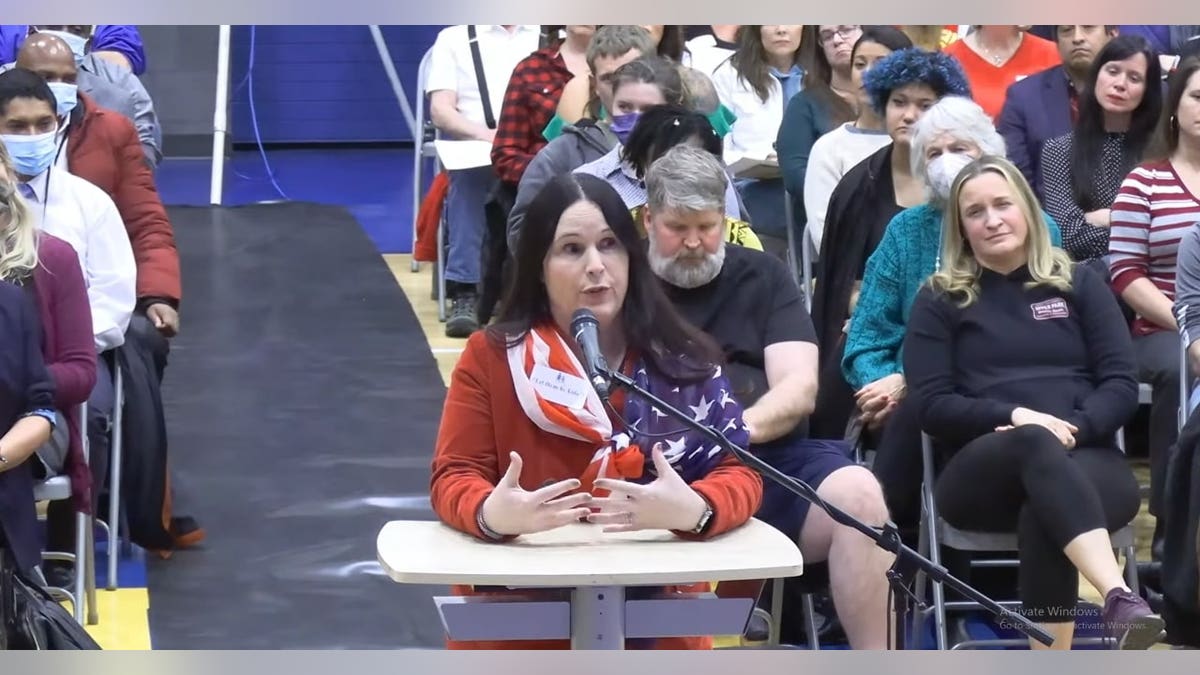 However, Democratic state Sen. Anthony J. Portantino, who sponsored SB 596, defended the bill to Fox News Digital in a statement. He stressed it was intended to protect school employees from harassment and "does not infringe on free speech or stifle parental involvement in public education." He pointed out the bill exempts "all forms of protected free speech."
Young doesn't believe this exemption will hold any weight, however.
"I've lived in California my entire life. I have spent a lot of time within our state capitol, and I know what he says and I know how this will be used… So in my opinion, Senator Portantino is being incredibly disingenuous because he knows exactly what he's doing," she said.
Young urged fellow parents to be brave and realize they are not alone.
"I think more parents need to be brave. Don't be afraid to stand up for your children. The future of our state depends on it. And if you think about it, the future of our country depends on us," she said.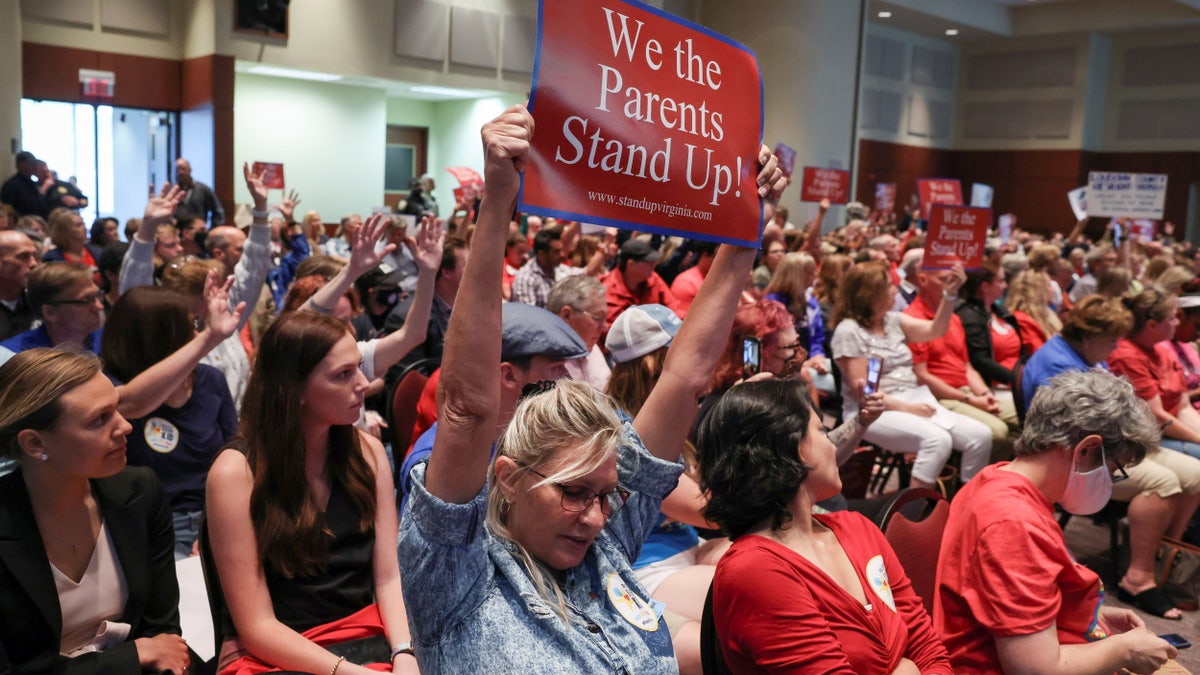 "We cannot just roll over and think this is just the way it is or leave the state, which I know is really tempting. But stay and respectfully stand your ground and realize that they can't cancel us all," she said. "They can't silence us all."