NYC cop cleared of excessive force charges from George Floyd protest, 2 other officers found guilty: report
NYPD Inspector Jesse Lance argued George Floyd demonstrators acted as 'obstructionists'
An NYPD inspector was cleared of internal excessive force charges stemming from a 2020 George Floyd protest, while two other officers were found guilty by the department, according to a new report.
During his trial at NYPD headquarters in March, Inspector Jesse Lance testified that Kedwin Payamps and other bicyclists acted as "obstructionists" in blocking officers from carrying out their duties on June 4, 2020, during a demonstration in Clinton Hill, where crowds hurled bottles at police.
Lance claimed that he used his baton to deliver two blows to Payamps' backpack, using the least amount of force possible.
The Civilian Complaint Review Board prosecuted the excessive force charges. Payamps testified that he was riding his bicycle away from the protest when Lance confronted him. Then, he said, a group of officers rushed him and arrested him on Washington Ave. near Fulton St. for violating an 8 p.m. curfew.
NYC DOLES OUT MILLIONS TO FLOYD PROTESTORS CLAIMING POLICE ASSAULTED THEM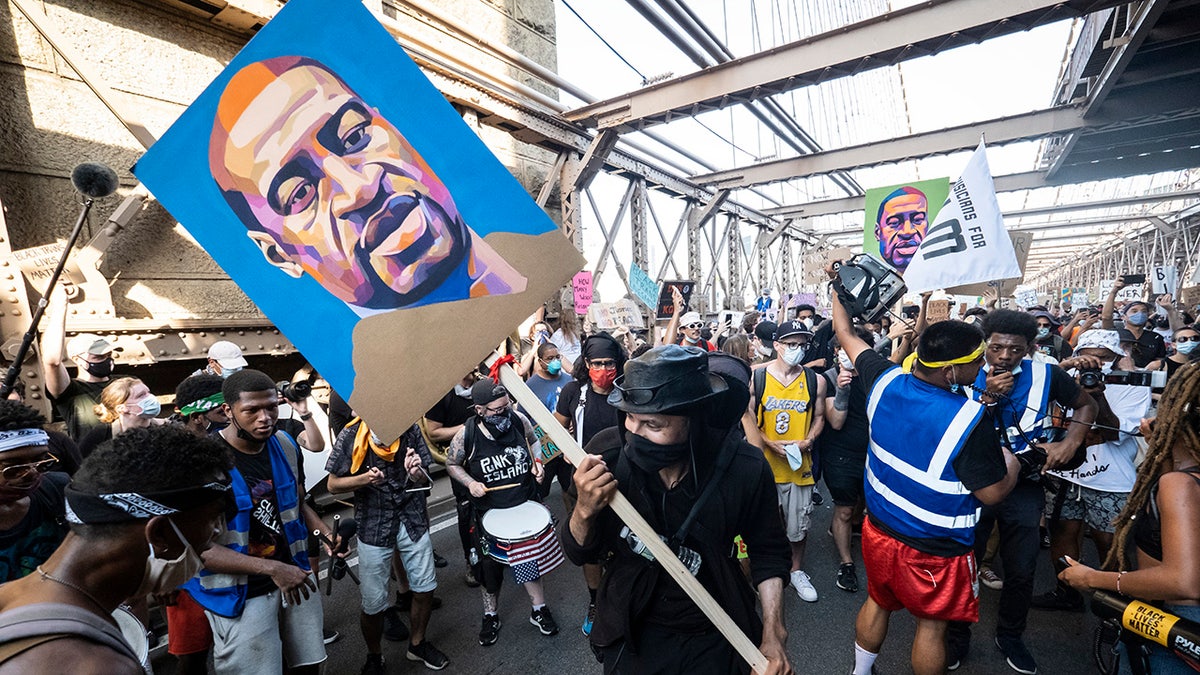 Lance, a 24-year veteran of the force, was accused of initially making misleading statements to the CCRB by claiming he could not identify himself on video of the incident, the New York Daily News reported. But the inspector later said he read 1,700 documents about the demonstration and watched the video more than 100 times afterward.
NYPD Judge Jeff Adler rejected the board's request that Lance lose 30 days vacation pay and be placed on dismissal probation, instead recommending the inspector be found not guilty.
Then-NYPD Commissioner Keechant Sewell approved that recommendation on July 16, the Daily News reported, citing a quarterly report released by the CCRB on Aug. 21.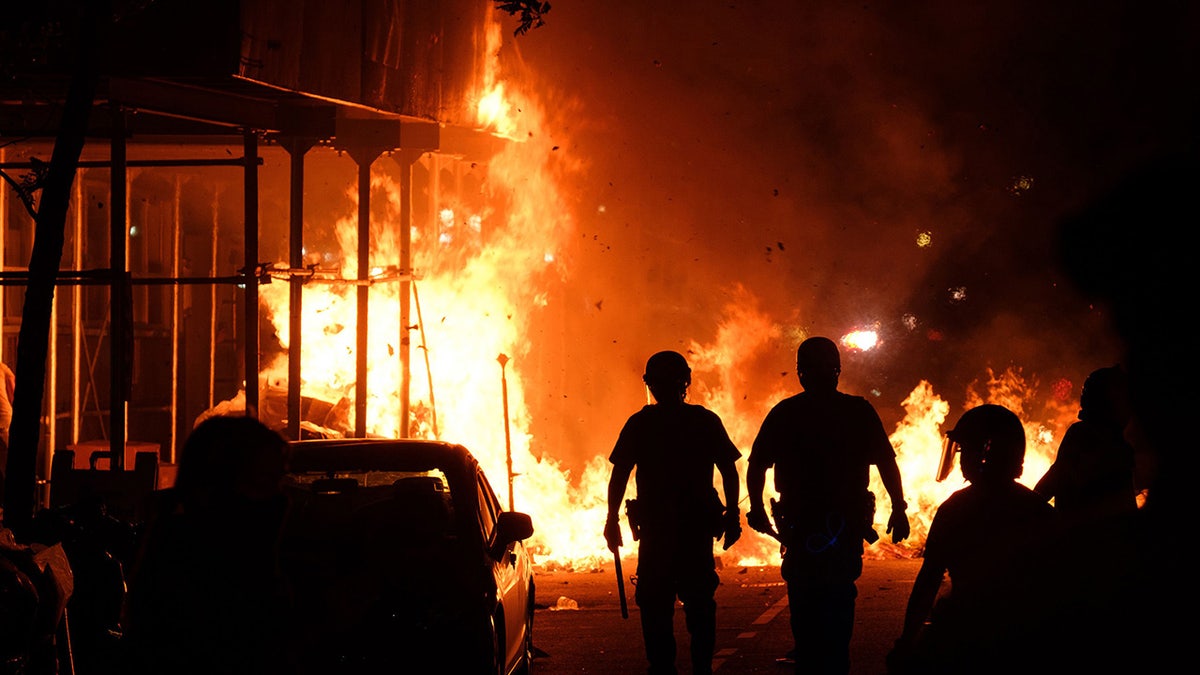 Lance's attorney, Lou La Pietra, told the newspaper the charges over the Floyd protest were "exaggerated" and the not guilty finding was "based on common sense and the proper application of Police Department rules and law."
NYPD TO USE DRONES TO MONITOR BACKYARD PARTIES OVER LABOR DAY WEEKEND, SPARKING PRIVACY CONCERNS
"Inspector Lance did nothing wrong and he was rightfully found not guilty," La Pietra added.
Lance, assigned to a housing command in Brooklyn, was also acquitted at a department trial in 2019 following allegations he barged into an apartment and confronted a family after a shooting outside.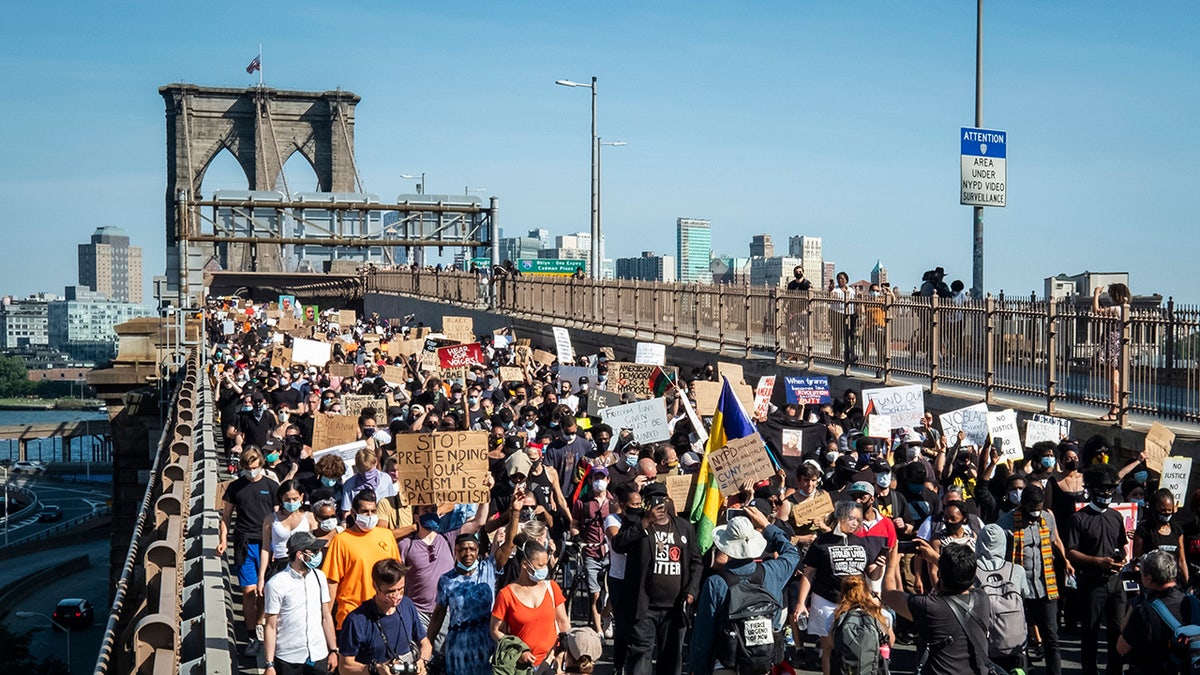 Meanwhile, Det. Corey Johnson, who also worked the Floyd demonstration in Clinton Hill, was found guilty of excessive force charges after being caught on camera shoving former WNYC Radio journalist Nick Pinto to the ground while trying to clear the block. Pinto reportedly was not injured. Sewell ultimately docked Johnson five vacation days