Hunter's possible gun charge could get 'pretty wacky, pretty fast' for Joe Biden: Turley
Special Counsel David Weiss plans to indict Hunter Biden over gun charge after 'sweetheart' deal fell apart
FOX News contributor Jonathan Turley unpacked his opinion piece questioning if Hunter Biden will go "full NRA" to fight a potential gun charge. Special Counsel David Weiss has reportedly said he plans on indicting the president's son over a federal firearm charge. Turley said on "The Story" Thursday that to fight it, Hunter Biden could argue that the law backing the charge is unconstitutional. The problem is his father, President Biden, supports the law.
COMER TORCHES NATIONAL ARCHIVES IN FIGHT FOR UNREDACTED HUNTER BUSINESS EMAILS: 'WE BELIEVE THERE ARE MORE'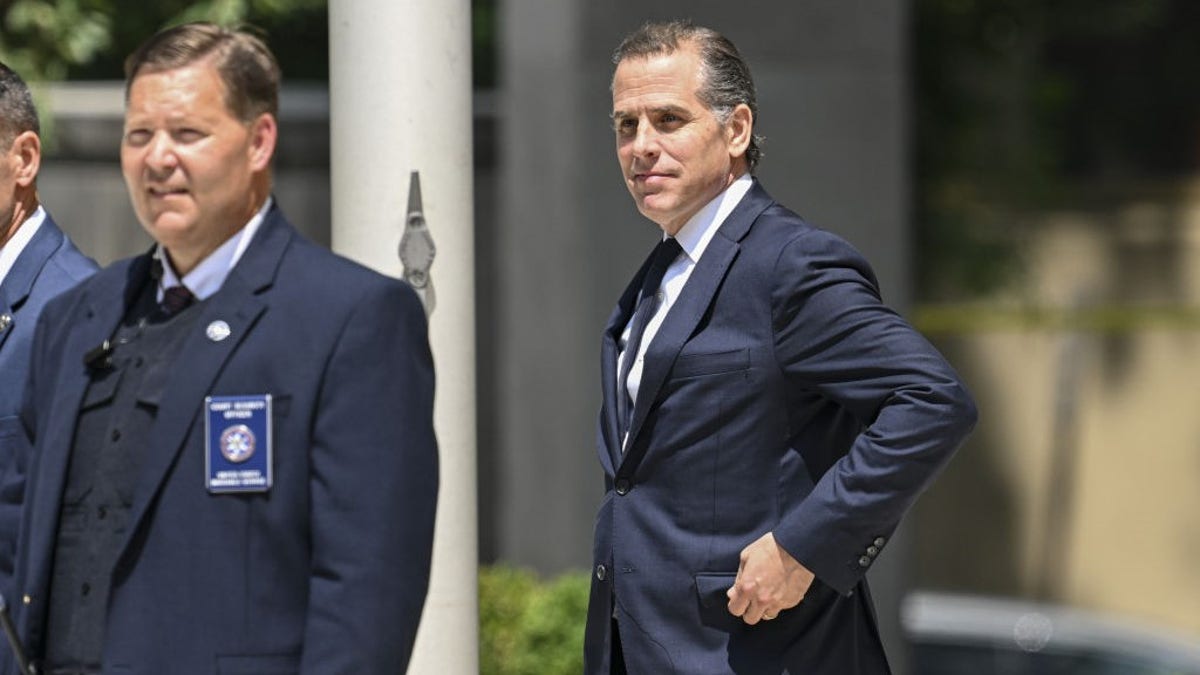 JONATHAN TURLEY: Well, because the logical step – .if this plea agreement, if the gun part of that plea agreement, collapses – is to challenge the underlying law. There was a Fifth Circuit opinion that held that in another drug case, it was unconstitutional under the Second Amendment to deny that defendant the right to possess a firearm. Most criminal defendants would use that. But that is a law that his father supported, and he's relying on a case that his father denounced. So this could get pretty wacky, pretty fast.
HOUSE REPUBLICANS DEMAND RECORDS FROM HUNTER BIDEN ATTORNEYS RELATED TO COLLAPSED 'SWEETHEART' PLEA DEAL
House Republicans are demanding Hunter Biden's legal team turn over all records of communications with the Justice Department related to the collapsed plea agreement for the president's son—records that appeared to later be leaked to media outlets that reported details of the negotiations.
House Judiciary Committee Chairman Jim Jordan, R-Ohio; House Oversight Committee Chairman James Comer, R-Ky.; and House Ways & Means Committee Chairman Jason Smith, R-Mo., warned in a letter obtained by Fox News Digital that noncompliance could result in the panels seeking testimony from Hunter Biden and his attorneys.
Fox News Digital obtained a letter Jordan, Comer and Smith sent to Hunter Biden's attorneys Chris Clark and Abbe Lowell on Wednesday demanding documents and communications related to the "failed settlement negotiations."