Xi Jinping triggers health speculation after mysteriously skipping key speech
Xi's absence was apparently a last-minute decision, and China has offered no explanation
Chinese President Xi Jinping triggered speculation about a potential health scare after he mysteriously skipped a major speech in South Africa with no explanation this week.
Xi was scheduled to address the BRICS business forum in Johannesburg on Monday night, but instead his speech was read out by his commerce minister, Wang Wentao. No explanation was offered for his absence, and it appeared to come as a surprise even to Chinese officials, as posts about the event from China's Foreign Ministry quoted the speech as though Xi had delivered it.
"President Xi Jinping delivered an address at the closing ceremony of the #BRICS Business Forum 2023. President Xi said changes in the world, in our times and in history are unfolding in ways like never before, bringing human society to a critical juncture," foreign ministry spokeswoman Hua Chunying wrote on X, formerly known as Twitter.
While Xi attended a summit dinner later on, no explanation was offered for his earlier absence, leading some to speculate he had a temporary health scare.
US COMMERCE SECRETARY SET TO MEET WITH CHINESE OFFICIALS IN EFFORT TO STABILIZE RELATIONS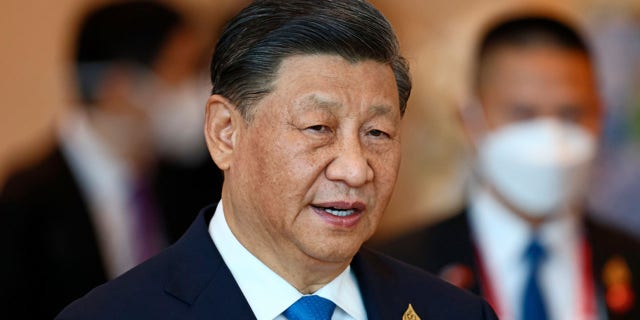 "This last-minute decision to skip the business forum looks even stranger. So in the absence of any useful information from the PRC [People's Republic of China] system rumors will fly," Bill Bishop, the author of a major China affairs newsletter told the Guardian.
The Chinese Global South Project said it is highly unusual for senior Chinese officials to go off-schedule without any warning. The project was the first to bring attention to the foreign ministry erroneously claiming Xi had delivered the speech.
AFRICAN PRESIDENT WARNS OF 'OPPORTUNITY' FOR RUSSIA AS POLITICAL UNREST CONTINUES
"To say [Xi's absence] is extraordinary is an understatement as Chinese leaders never miss highly choreographed events like this," the group wrote on X.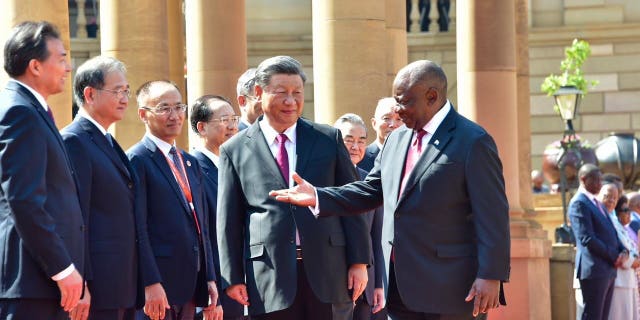 The BRICS economic bloc is a China and Russia-led group aiming to compete with Western economic groups like the G-7.
"While at this point, the effort is largely aspirational, Washington cannot ignore this movement because it is increasingly gaining traction," Rebekah Koffler, president of Doctrine & Strategy Consulting and a former Defense Intelligence Agency officer, told Fox News Digital on Tuesday.
US, JAPAN, AUSTRALIA TO CONDUCT JOINT MILITARY DRILLS IN DISPUTED SOUTH CHINA SEA: REPORT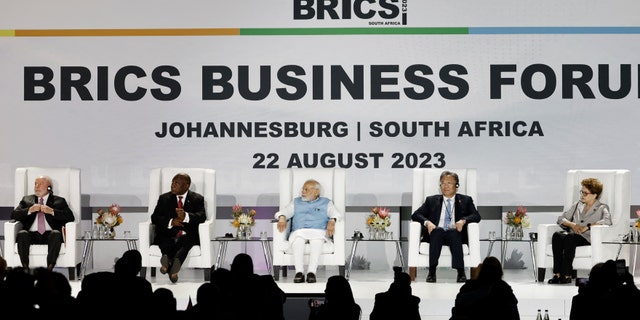 "It's not going to happen this year or next, but unless Washington takes it seriously and restores global confidence in the U.S. dollar, stops using it as a weapon of economic warfare rather than as intended for economic, not political purposes, it will happen gradually," she added.
Russian President Vladimir Putin was expected to attend the forum as well, but he skipped it due to fears of arrest on charges from the International Criminal Court.