Bindi Irwin's 'inescapable' pain was dismissed before endometriosis diagnosis: 'I was so scared'
Steve Irwin's daughter Bindi first revealed her endometriosis diagnosis after undergoing surgery in March
Bindi Irwin is a "brand new" person as she recovers from surgery following her endometriosis diagnosis.
Irwin, 25, explained her "inescapable" pain was dismissed by doctors for 10 years as she was tested for all kinds of diseases in a new interview.
"I was tested for everything," Irwin, the daughter of the late Steve "Crocodile Hunter" Irwin, told People magazine. "Every tropical disease, Lyme disease, cancer, you name it. I had every blood test and scan imaginable."
BINDI IRWIN FACED 'HELLISH' HEALTH BATTLE, BROTHER ROBERT SAID 'WAS GOING DOWNHILL FAST'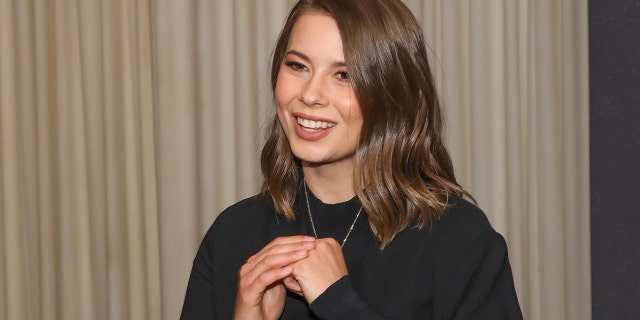 "It's so hard because you feel like it's inescapable," she said. "You don't know what's wrong with you, and then when people tell you 'it's all in your head' or 'you're hormonal' or 'just have a cup of tea, lay down,' you end up feeling so desperately alone because there's no answers."
Things changed for Irwin in August 2022 when she experienced pain that left her doubled over in the fetal position, according to the outlet. Irwin chose to undergo a laparoscopy due to the incident.
"I was so scared that they wouldn't find anything because we had run out of everything else to test for," Irwin explained. "After years of doctors and various people telling you there's nothing, you really start to believe it. You wind up in this strange space of self-doubt, fear and insecurity. That's hard to overcome."
Irwin first revealed her endometriosis diagnosis in March. The Australian zookeeper shared a photo of herself in a hospital gown on Instagram and explained she had undergone surgery to help ease the pain she dealt with for more than 10 years.
During the surgery, Irwin revealed that doctors found "37 lesions, some very deep & difficult to remove, & a chocolate cyst."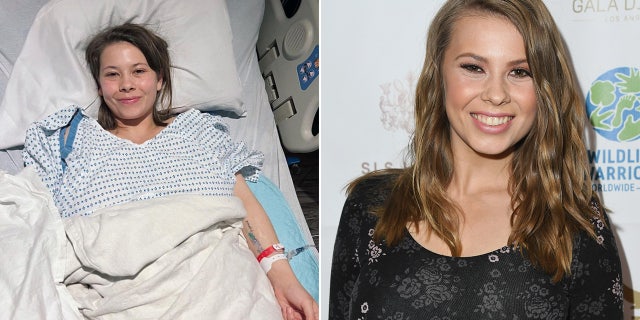 CLICK HERE TO SIGN UP FOR THE ENTERTAINMENT NEWSLETTER
Endometriosis, according to the Mayo Clinic, is a condition "in which cells similar to the lining of the uterus, or endometrium, grow outside the uterus. Endometriosis often involves the pelvic tissue and can envelop the ovaries and fallopian tubes." The condition can be severely painful for those suffering from it, and it can impact fertility and menstruation.
Chocolate cysts, technically known as endometriomas, are cystic lesions found in the ovaries, filled with dark brown endometrial fluid, according to the National Institutes of Health. The organization notes, "The presence of endometriomas indicates a more severe stage of endometriosis."
Months later, Irwin said she feels "brand new."
"It's not like a light switch, but every week I feel like I'm able to do a little bit more," she told People magazine. "Now I wake up in the morning, and I don't have to take anti-nausea medicine or have my heat pack. Being able to go for a walk with my daughter and not feeling like I have to throw up in the bushes is just wild to me."
"I feel like I have a second chance at life," Irwin added. "I feel brand new."