Missing LA woman shot, kidnapped in 'randomly targeted' attack at park found dead: police
Andrea Vazquez's family tracked her phone to Moreno Valley before they lost the signal
A missing California woman who was shot and abducted from her boyfriend's car while on a date early Sunday was found dead in a field and a man has been arrested for her murder.
Police say Andrea Vazquez, 19, was "randomly targeted" when she was kidnapped just after midnight Sunday in Whittier's Penn Park about 20 miles southeast of Los Angeles.
Gabriel Esparza, 20, was arrested at 3 p.m. Monday at his workplace in Lakewood, California, on charges of murder and kidnapping, the Whittier Police Department said.
About nine hours later, at 11:50 p.m., police found Vazquez's body in Moreno Valley, where her phone last pinged, in an open field off Alessandro Boulevard and Merwin Street.
MISSING LA WOMAN SHOT, YANKED FROM CAR BY KIDNAPPER: 'WE'RE SCARED,' RELATIVE SAYS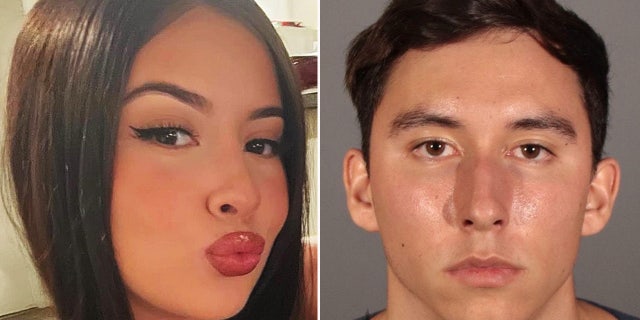 "At this time, it appears that Andrea Vazquez and her male companion were randomly targeted by the suspect at Penn Park," Whittier police said in a news release. Investigators did not disclose a motive behind the attack.
Police said they recovered the weapon used to shoot Vazquez, as well as Esparza's white Toyota Tacoma truck.
RACHEL MORIN MURDER: MARYLAND POLICE TIE CRIME SCENE DNA TO LOS ANGELES ASSAULT, HOME INVASION
Vazquez and her boyfriend were sitting on the trunk of his car in the parking stalls area of the park when Esparza allegedly opened fire, her sister, Edlyn Vazquez, told the Los Angeles Times.
Her boyfriend fled. When he returned Vazquez was gone and there was a trail of blood near the car, he told police.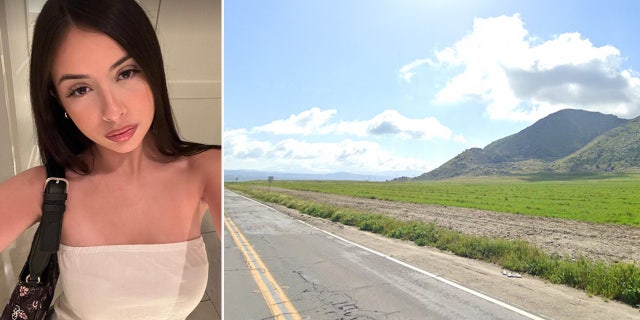 After Edlyn heard what happened, she looked up her sister's location using a tracking app on her phone and saw that it was moving along the 60 Freeway toward Riverside, the Times reported.
Edlyn and a friend hopped in a car and tried to follow her. "They were way ahead of us, though, there was no way to catch them," she said.
They reached the World Logistics Center Parkway in Moreno Valley, where they lost the signal.
"When I got to the location, there was just blood at the scene," she said. Police launched an extensive search using drones and canines but had to pause at 6 a.m. Sunday due to Tropical Storm Hilary.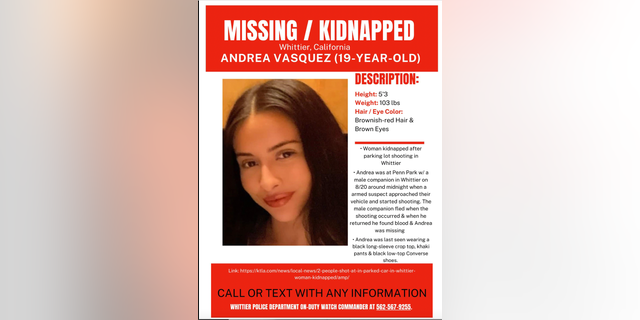 She was later found a short distance from where her sister had tracked her phone.
"This is not the outcome they wanted, but they do realize Whittier Police worked around the clock," Moses Castillo, an advocate for the family, told the newspaper. "Their pain and grief is beyond description."
A relative, Emily Martinez, previously told Fox News Digital that Vazquez was the "funniest person ever" and adored by her whole family. She had wanted to pursue a career in cosmetology.