Career criminal arrested in NYC subway shove that nearly killed commuter once threw urine on officer
Sabir Jones accused of shoving a commuter into a moving Manhattan train during her lunch break
An "emotionally disturbed" New Jersey man with a lengthy rap sheet, including weapons offenses and throwing urine at a police officer, has been arrested in Newark after allegedly shoving a random commuter into a moving train in New York City.
Sabir Jones, 39, is accused of pushing a 30-year-old woman into the side of a departing train around noon Wednesday at the busy 53rd Street and 5th Avenue subway station, a neighborhood full of office buildings and busy storefronts, during lunch hour.
Her lunch break turned into a fight for her life, according to authorities. She suffered serious head trauma after colliding with the side of the train, according to police, then fell off the platform onto the tracks behind it. Bystanders pulled her to safety and called 911 as Jones allegedly fled on foot.
"When ambitious young people who are just trying to live their lives are subject to random attacks, we can't put up with it," Janno Lieber, the head of New York City's transportation authority, told reporters Thursday.
NYC WOMAN SHOVED INTO MOVING SUBWAY TRAIN IS 'FIGHTING FOR HER LIFE,' OFFICIALS SAY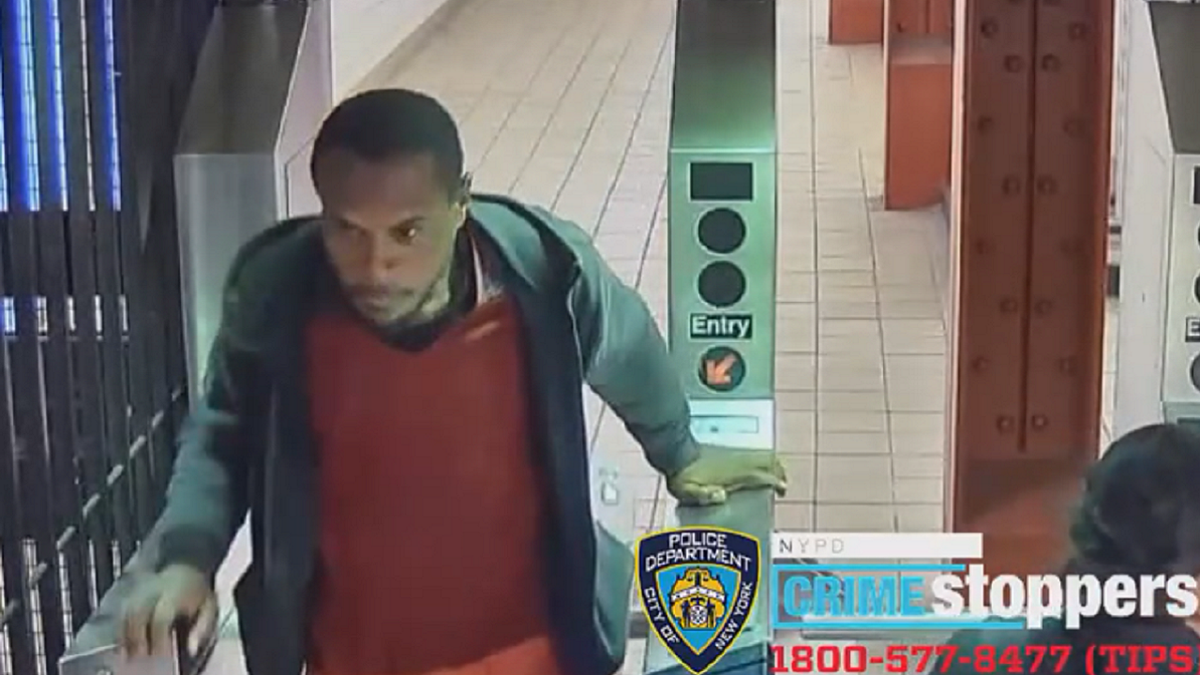 Moments before the shove, Jones allegedly punched another man in the face, breaking his jaw, according to the New York Times, which reportedly spoke with that victim, who asked not to be identified. A police spokesman declined to comment on that report.
The attack comes as the city is recovering from the coronavirus pandemic and a spike in violent crime – and as leaders hope commuters will return to the office, and the subway system, to bring things back to normal.
NYC SUBWAY SHOVE VICTIM'S MOTHER SAYS SON 'COMPLETELY TRAUMATIZED,' 'CAN'T MOVE'
"I'm not a mental health professional, but I'm sure that the people who have to figure out how to get these people out of the public space and into treatment so that they get in better condition for themselves, and more importantly, for New Yorkers, who are just trying to live their lives," Lieber said.
Newark police arrested Jones Thursday, according to authorities there, and handed him over to the U.S. Marshals.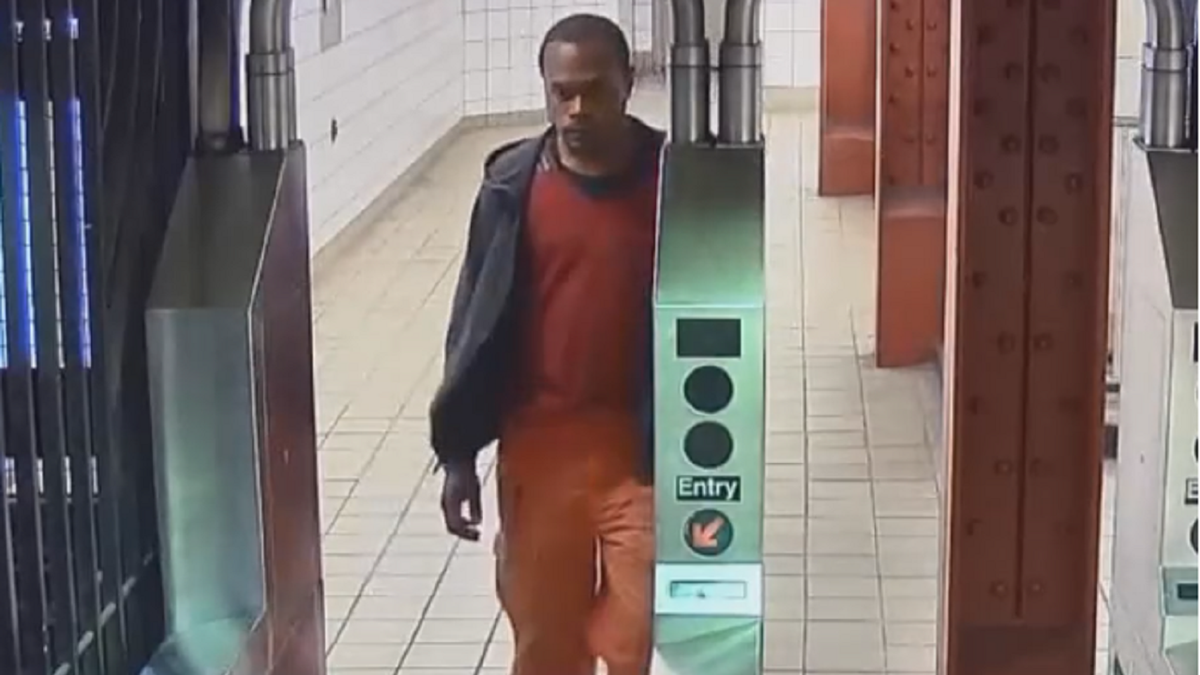 He had not yet been brought back to New York City as of Friday morning, police said, and timing for his return was not immediately clear. There were no updates on the condition of the victim, who was rushed to a hospital in critical condition after the incident.
ILLEGAL IMMIGRANT BITES OFF POLICE SERGEANT'S FINGER AFTER DUI BUST: SOURCES
Over the last two years, 37 people have been shoved onto the subway tracks, according to FOX 5 New York – including the fatal 2020 shove of 40-year-old Michelle Go at the Times Square subway station about a dozen blocks away.
The suspect in that case was later deemed mentally unfit to stand trial.
Jones, the man arrested in Newark, is known to police as "emotionally disturbed" and walked out of the platform in front of a security camera that clearly recorded his face.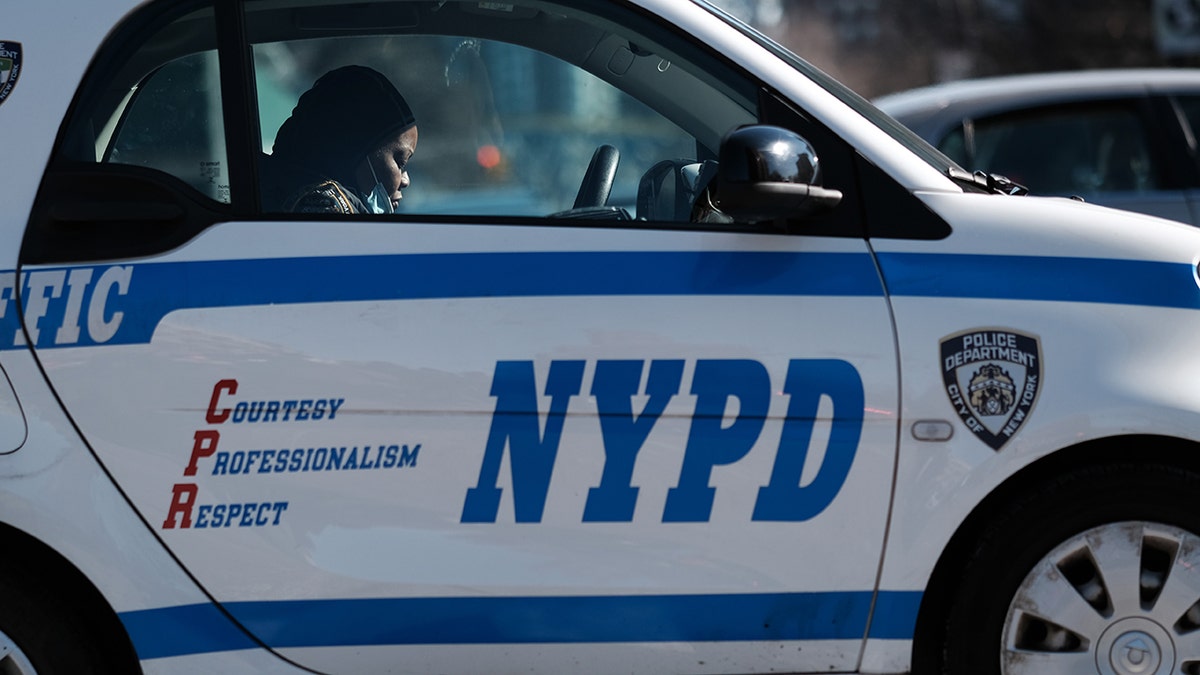 According to prosecutors in Essex County, New Jersey, just 15 miles from the midtown Manhattan crime scene, Jones' criminal record stretches back years – with convictions of sex crimes, drugs, weapons possession and more. He has also attacked police officers, and in one incident, threw urine at one.
Suspects with mental illness and similar backgrounds are becoming more common, according to Joseph Giacalone, a former NYPD sergeant and professor at John Jay College of Criminal Justice, who has criticized police reforms that moved the department away from the 1990s-era policy of "broken windows" policing, which aggressively targeted low-level crimes in order to keep repeat criminals off the streets and prevent major offenses.
The policy is dramatically different from progressive Manhattan District Attorney Alvin Bragg's initial reluctance to charge low-level crimes and state bail reforms that put most misdemeanor offenses back on the streets without having to post bond.
"How many more people will have to suffer until these political 'reformers' change their minds? If not, vote them out en masse," Giacalone said. "Nowhere is the word reform synonymous with good."