'The Star-Spangled Banner' missing from US Open finals
US Open organizers announced the lineup back on Aug 27
The US Open men's and women's singles finals did not appear to feature "The Star-Spangled Banner" over the weekend, as Novak Djokovic and Coco Gauff won titles in their categories.
Gauff defeated Aryna Sabalenka 2-6, 6-3, 6-2 to pick up the first Grand Slam title of her career. Djokovic defeated Daniil Medvedev in straight sets 6-3, 7-6 (5), 6-3. However, before the matches started, the American national anthem was missing from the tournament held at Flushing Meadows in New York City.
US Open organizers announced back on Aug. 27 that "America the Beautiful" and "Lift Every Voice and Sing" would be performed before the men's singles championship. "America the Beautiful" was also announced for the women's singles championship
CLICK HERE FOR MORE SPORTS COVERAGE ON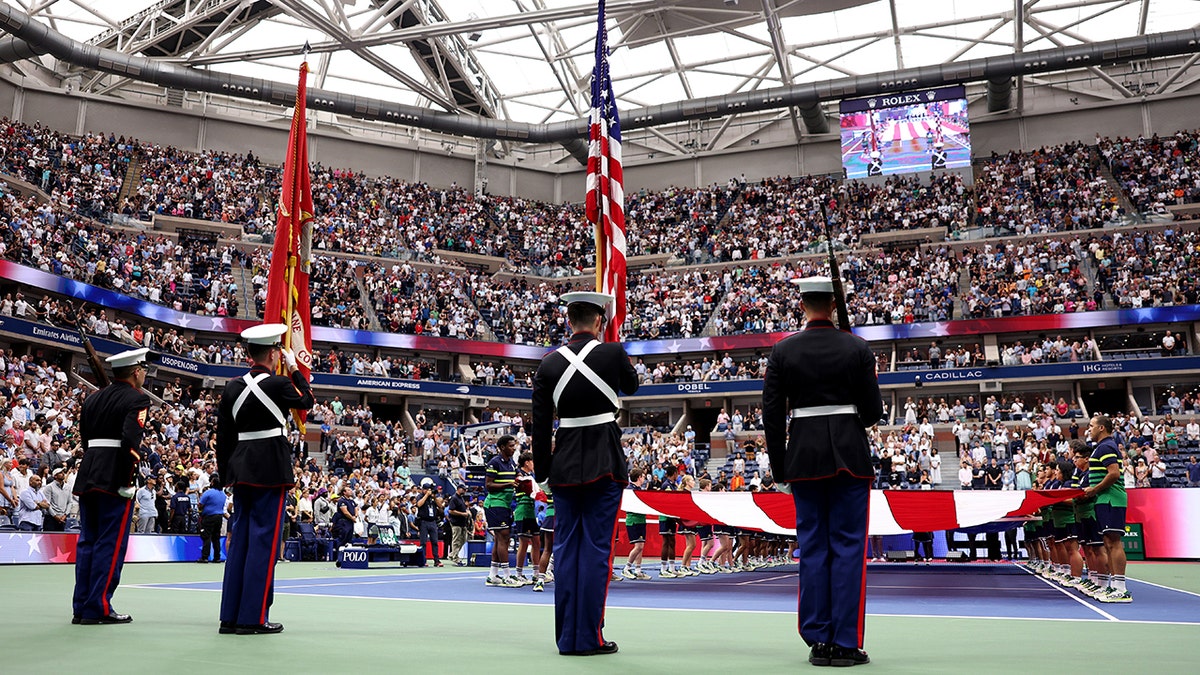 "The Star-Spangled Banner" was only announced for the opening night. Pranysqa Mishra, a talented 9-year-old singer who has performed at various other sporting events, sang the national anthem on the first night.
Cecile McLorin Salvant performed "America the Beautiful" on Saturday night as the American flag was unfurled across the court at Arthur Ashe Stadium. Will Liverman performed the song on Sunday night along with "Lift Every Voice and Sing."
US Open fans either watching Djokovic and Medvedev face off on TV or at the stadium appeared to be perplexed "The Star-Spanged Banner" was not performed before the match.
NOVAK DJOKOVIC GAME-WINNER AT US OPEN IRONICALLY NAMED 'MODERNA SHOT OF THE DAY'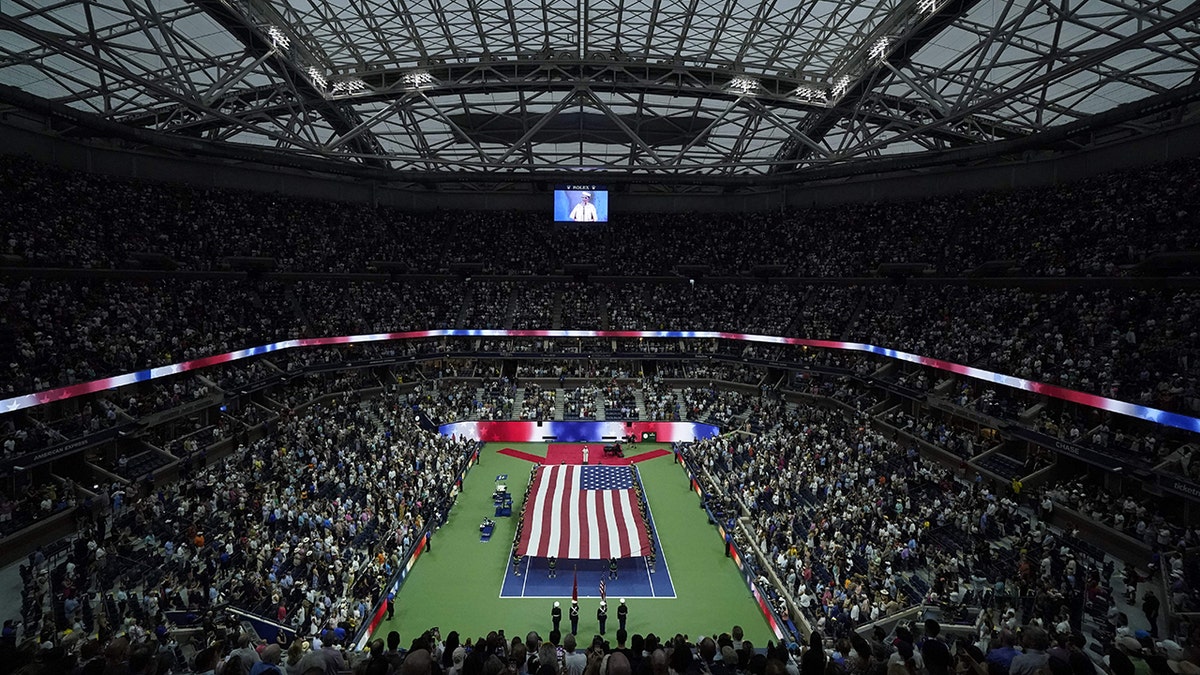 "Ahhh... the irony of refusing to allow our national anthem ... at the *US* Open," former ESPN anchor Sage Steele wrote on X. "I remain hopeful that we can get back to truly appreciating the greatness of America, but man...this is sad."
Others on social media wondered what the deal was as well. Some appeared to be upset that "Lift Every Voice and Sing" was performed as well. The song is known as the Black national anthem and has come under fire over the last few years as well.
The United States Tennis Association did not respond to a request for comment from Fox News Digital.
The national anthem appeared to have been performed on the first night of the US Open for the last few years. "God Bless America" has also been performed over the course of the tournament.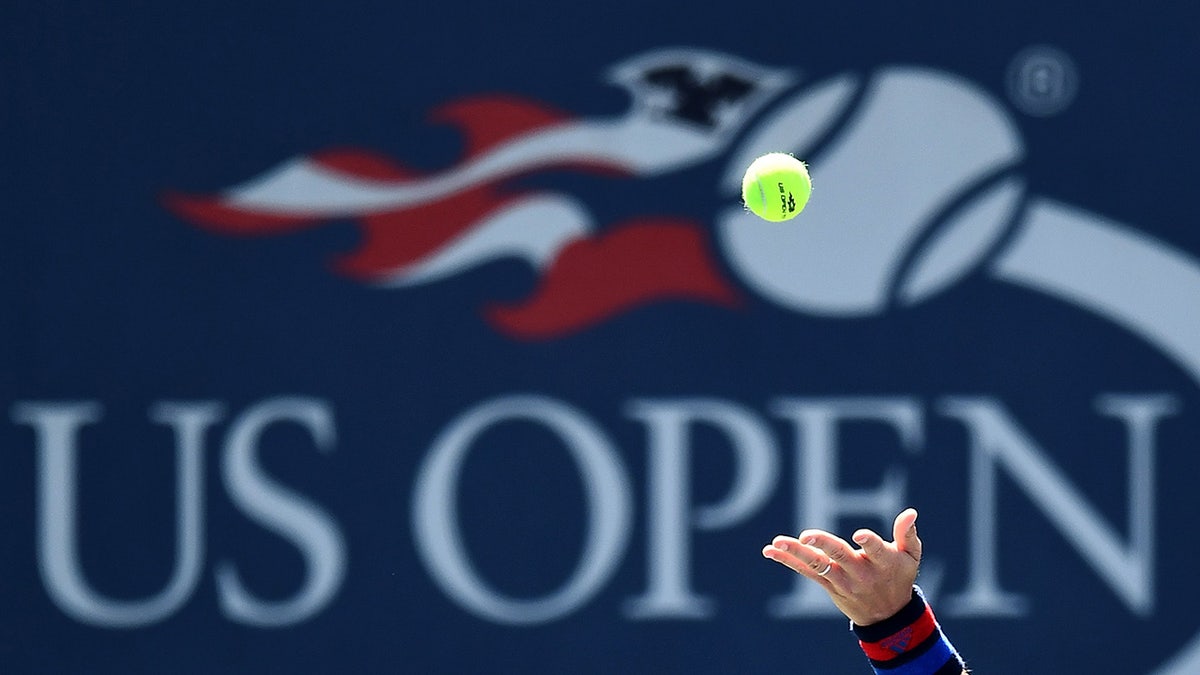 In 2021, Micaela Bryan sang "The Star-Spangled Banner" before a women's singles quarterfinal match while Daphne Rubin-Vega performed it on the 20th anniversary of the 9/11 terror attacks.