Nearly 60% of Republican voters back Trump in 2024 White House race: poll
Trump's lead over Florida Gov. Ron DeSantis has nearly doubled to 46 percentage points, the survey found
Former President Donald Trump holds a commanding lead in the Republican presidential primary race for the White House, according to a new survey.
The Wall Street Journal poll released Saturday found that 59% of Republican primary voters support Trump in the race, an 11-point increase since the outlet conducted a similar survey in April.
The only other candidate to clear double-digit support from Republican voters in the poll was Florida Gov. Ron DeSantis, who garnered 13% support. Since the April poll, the outlet noted that Trump's lead over DeSantis has nearly doubled to 46 percentage points.
SWING STATE VOTERS RAGE AGAINST BIDEN'S PERFORMANCE ON ECONOMY, BORDER CRISIS: 'PULLING FOR HIM TO LOSE'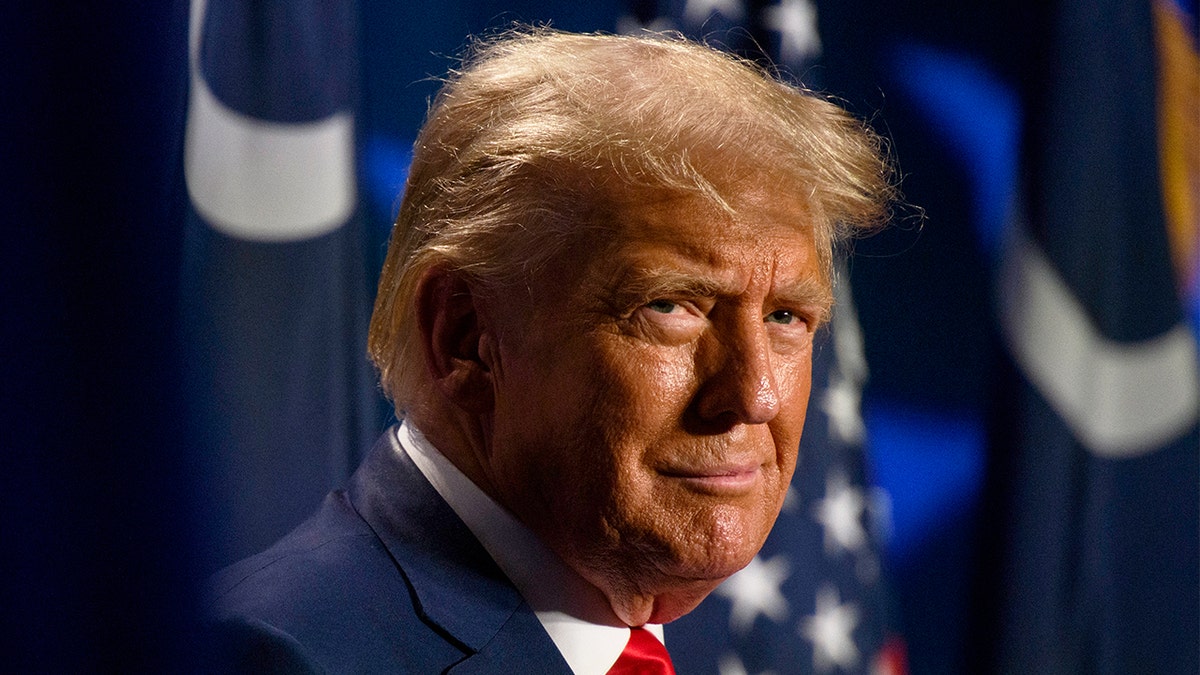 Aside from an apparent drop in favorability for DeSantis, the poll also displayed lackluster results for other 2024 Republican presidential hopefuls who are seeking to pick up support as they challenge the former president for the 2024 GOP nomination.
Former South Carolina Gov. Nikki Haley received 8% support, entrepreneur Vivek Ramaswamy earned 5% support, former New Jersey Gov. Chris Christie received 3% support, and former Vice President Mike Pence and South Carolina GOP Sen. Tim Scott both received 2% support.
Haley, Ramaswamy and Christie all witnessed an uptick in support since the Journal's April poll, though their increases were in the single digits.
TRUMP SAYS US AVOIDED 'NUCLEAR HOLOCAUST' WHEN HE MADE 'DEAL WITH NORTH KOREA'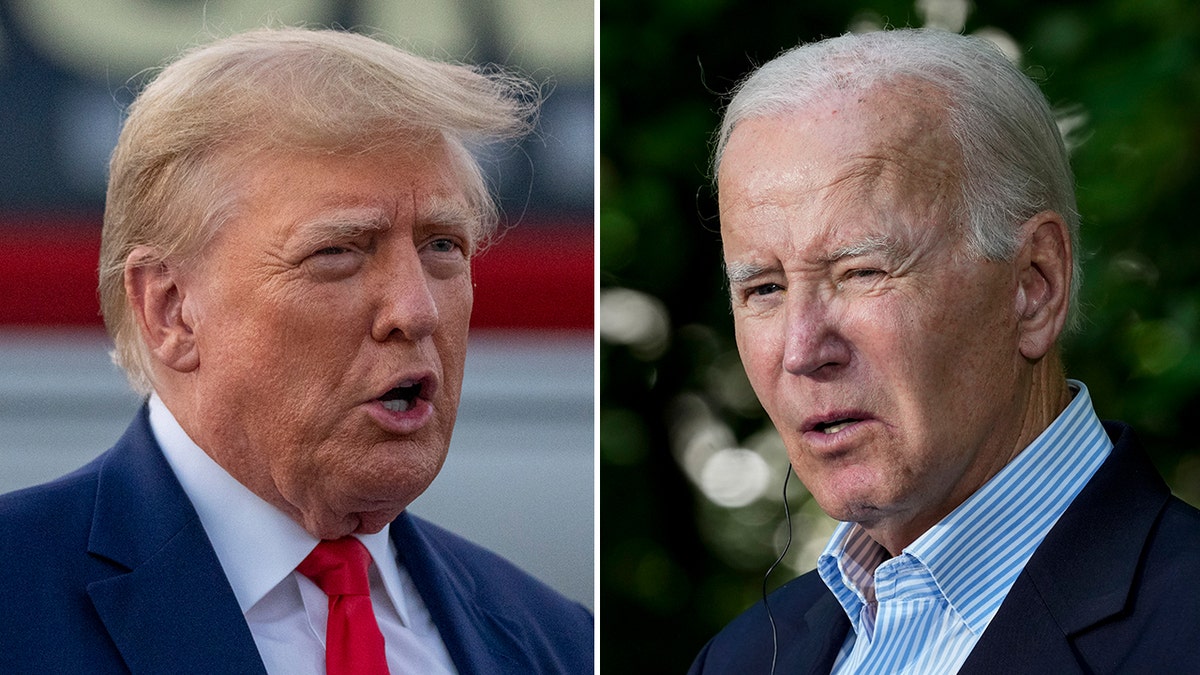 If the 2024 presidential election were held today between Trump and President Biden, the poll found the two candidates split at 46% support each. Eight percent remain undecided. With third-party candidates thrown into the mix, Trump leads Biden 40% to 39%.
Those surveyed were also asked about the indictments against Trump, with more than 60% of Republican primary voters insisting that the multiple criminal charges were politically motivated and lacked merit. Another 78% said that Trump's actions following the 2020 election were legitimate actions to ensure an accurate vote. Just 16% said that Trump illegally attempted to prevent Congress from certifying the 2020 presidential election results.
Forty-eight percent of those who took part in the survey said the
indictments motivated them
to support Trump even more in 2024, while 16% said the legal action made them less likely to support him.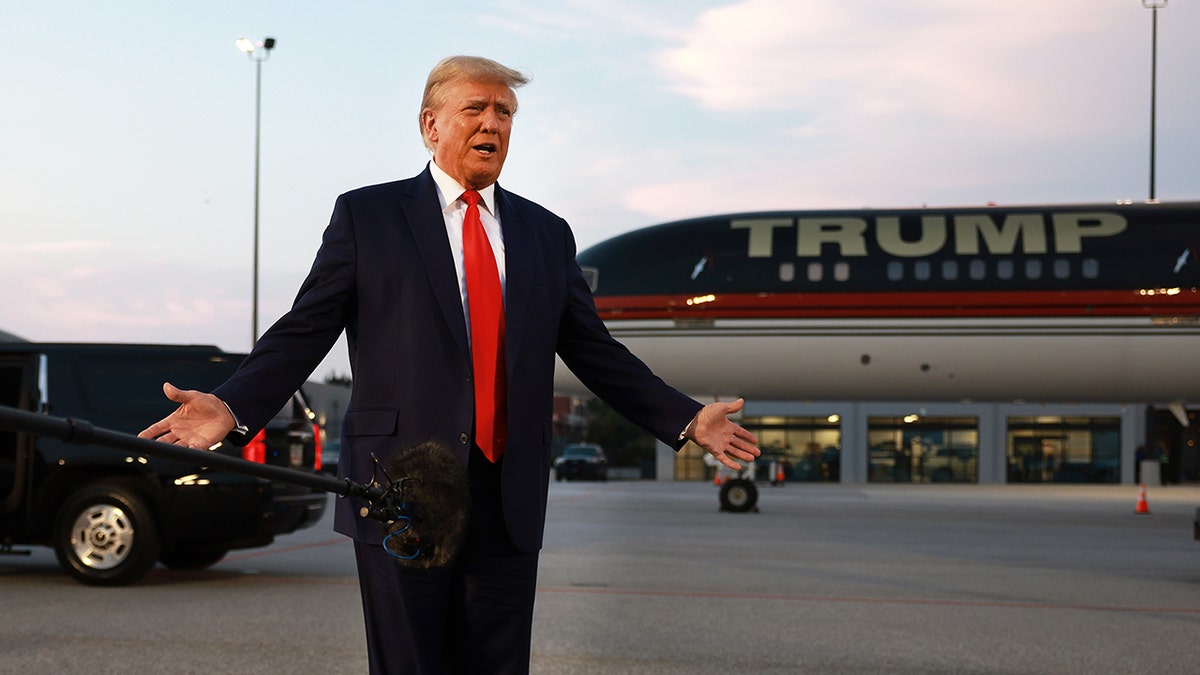 The Wall Street Journal poll was conducted from August 24 to 30 and featured telephone and web survey responses from 1,500 registered voters and 600 primary voters.