'Canceled': Kate Hudson, Sally Field and more Hollywood stars reveal worst on-screen kisses
Hudson reveals what co-star should be 'canceled' after their on-screen kiss; Field name-drops late ex Burt Reynolds
Hollywood stars are sharing the good and the bad that comes with sharing a kiss with their famous co-stars on-screen.
While taking a lie detector test for Vanity Fair, Kate Hudson was forced to decide which one of her former co-stars was the best on-screen kiss she has had. She revealed that Dane Cook, her "My Best Friend's Girl" co-star, should be "canceled." Riley Keough recently shared that she ate peanuts before a kissing scene with Andrew Garfield, forcing their movie set to shut down.
Meanwhile, Sally Field name-dropped her famous ex, claiming Burt Reynolds was her worst on-screen kiss due to "a lot of drooling."
SALLY FIELD REACTS TO BURT REYNOLDS' DEATH: 'HE WILL BE IN MY HISTORY AND MY HEART FOR AS LONG AS I LIVE'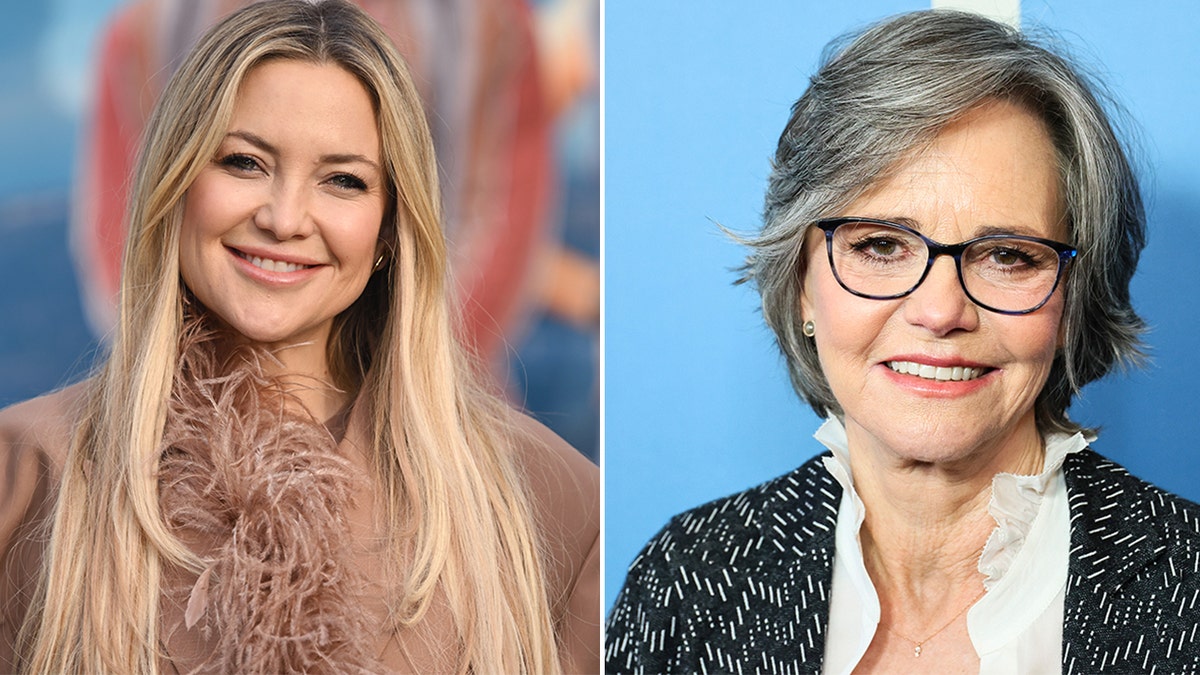 On a positive note, Zac Efron called his kiss with "The Greatest Showman" co-star Zendaya his "favorite kiss ever."
Here is a look at other A-listers who have gotten candid about their on-screen romances.
Sally Field, Burt Reynolds
Sally Field revealed her least favorite on-screen kisser throughout her illustrious acting career was none other than the American sex symbol Burt Reynolds.
During an appearance on Bravo's "Watch What Happens Live With Andy Cohen" in early December 2022, Field named her worst on-screen kiss was with her longtime boyfriend, Reynolds.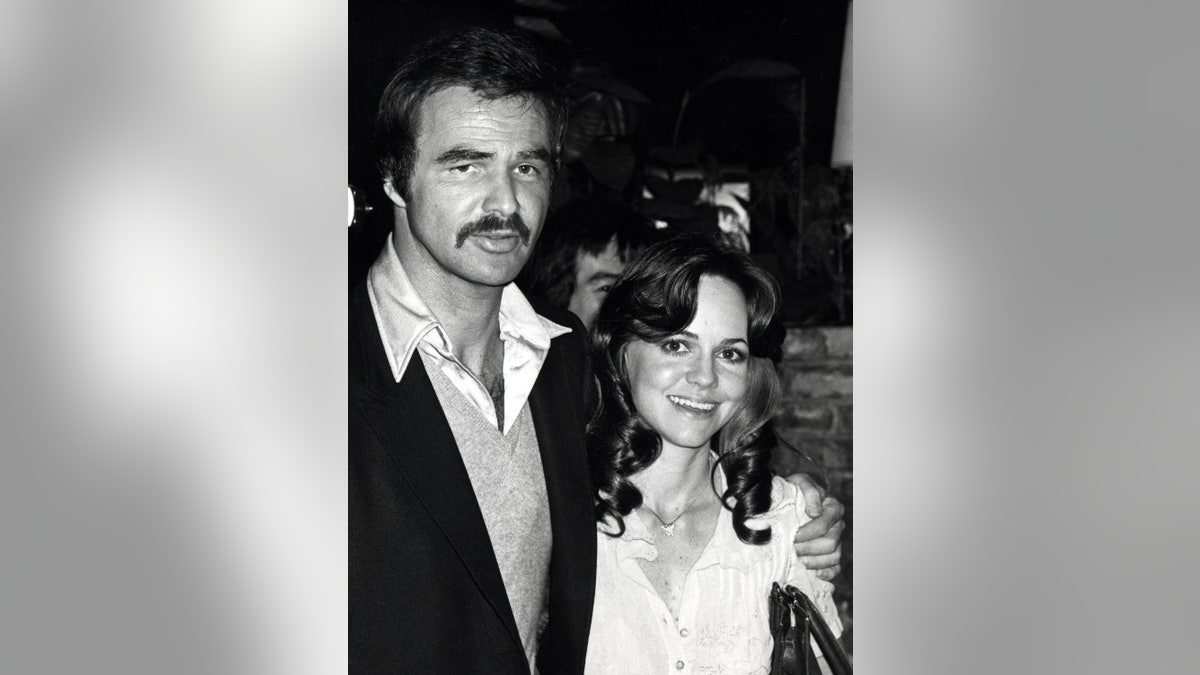 "Should I really name names? This is going to be a shocker, so hold on, folks," she said ahead of the reveal. "It's Burt Reynolds."
Reynolds and Field starred together in 1977's "Smokey and the Bandit," a road action-comedy film in which the Bandit (Reynolds) picks up hitchhiking bride-to-be Carrie (Field). In the film, the two spark a romance and share several on-screen kissing scenes.
BURT REYNOLDS, LEGENDARY ACTOR OF 'SMOKEY AND THE BANDIT' FAME, DEAD AT 82
"Weren't you dating at the time?" Cohen asked, referencing their four-year relationship between 1976 and 1980.
"It was just not something he did very well," Field said.
After a brief pause, Field said she could provide details but brushed her own suggestion off, saying, "You probably don't want to hear it."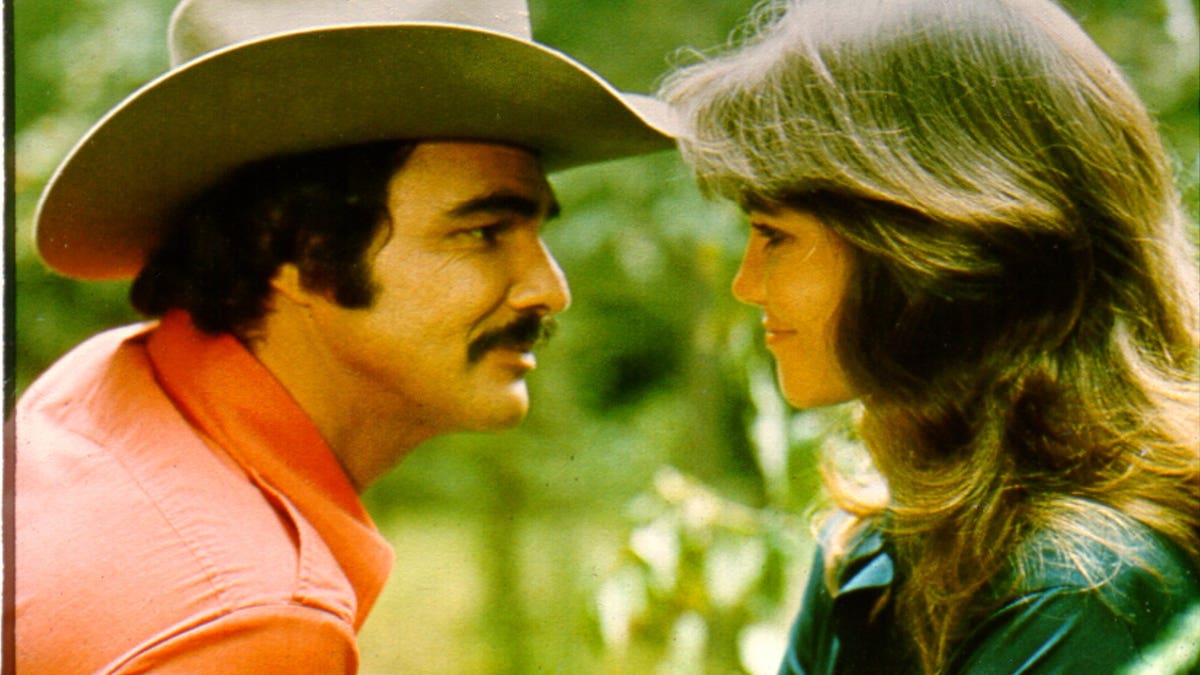 "I kind of do," the host interjected. "The tongue? The tongue?" he asked.
Field modestly summarized the problem as too much drool.
"No, we're not totally involved [with the kiss], it was just a lot of drooling," she said.
While Reynolds and Field dated for four years, they never married. The relationship happened between Field's marriages to Steven Craig, 1968-73, and Alan Greisman, 1984-94.
Before Reynold's passing in 2018 at the age of 82, he said Field was still the love of his life.
Kate Hudson, Dane Cook
During Vanity Fair's lie detector test segment in December 2022, Janelle Monáe showed Kate Hudson various images of her former on-screen smooches, with one standing out to the "Glass Onion" star.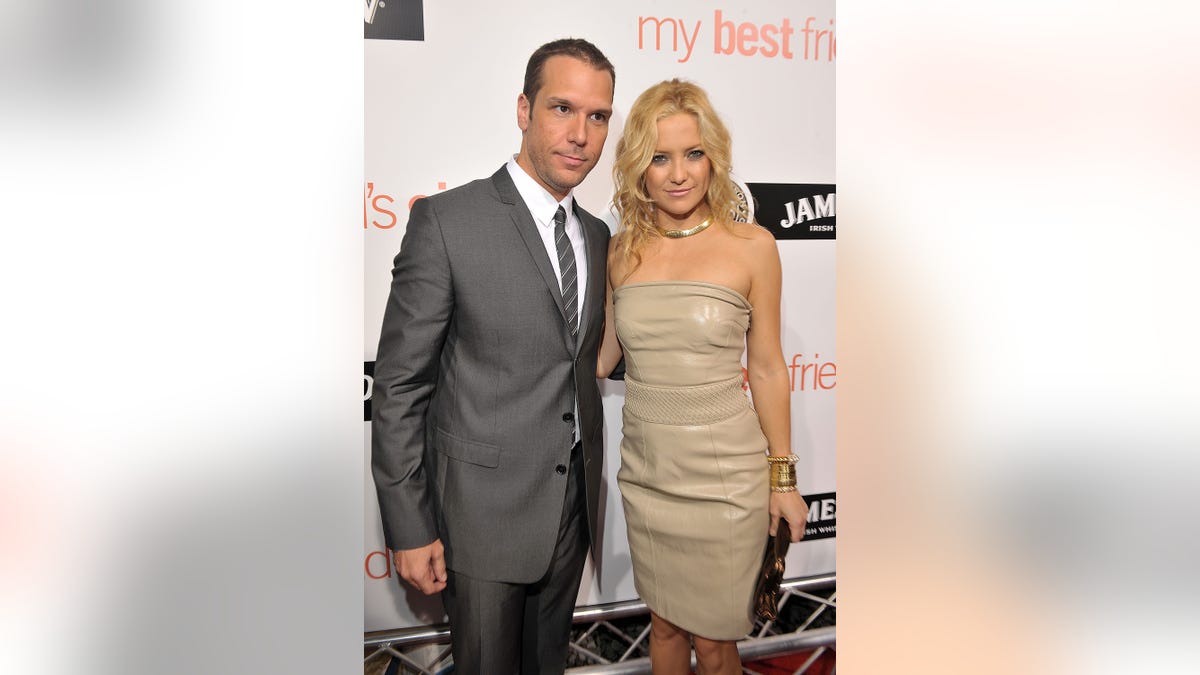 Monáe showed Hudson a picture of Dane Cook, with whom she shared a kiss in the 2008 movie "My Best Friend's Girl," and asked if the actor compares to her other co-stars.
KATE HUDSON, DAUGHTER OF GOLDIE HAWN AND KURT RUSSELL, ON NEPOTISM IN HOLLYWOOD: 'IT DOESN'T MATTER'
"No. Canceled," she replied. For his part, Cook previously called Hudson his worst on-screen kiss in 2014 but appeared to walk back his comments later that year, according to Us Weekly.
Jessica Chastain
Jessica Chastain revealed during an interview with Jason Bateman, Will Arnett and Sean Hayes on their "Smartless" podcast she threw up in her mouth right before she had to kiss her co-star during her run on Broadway's "A Doll's House."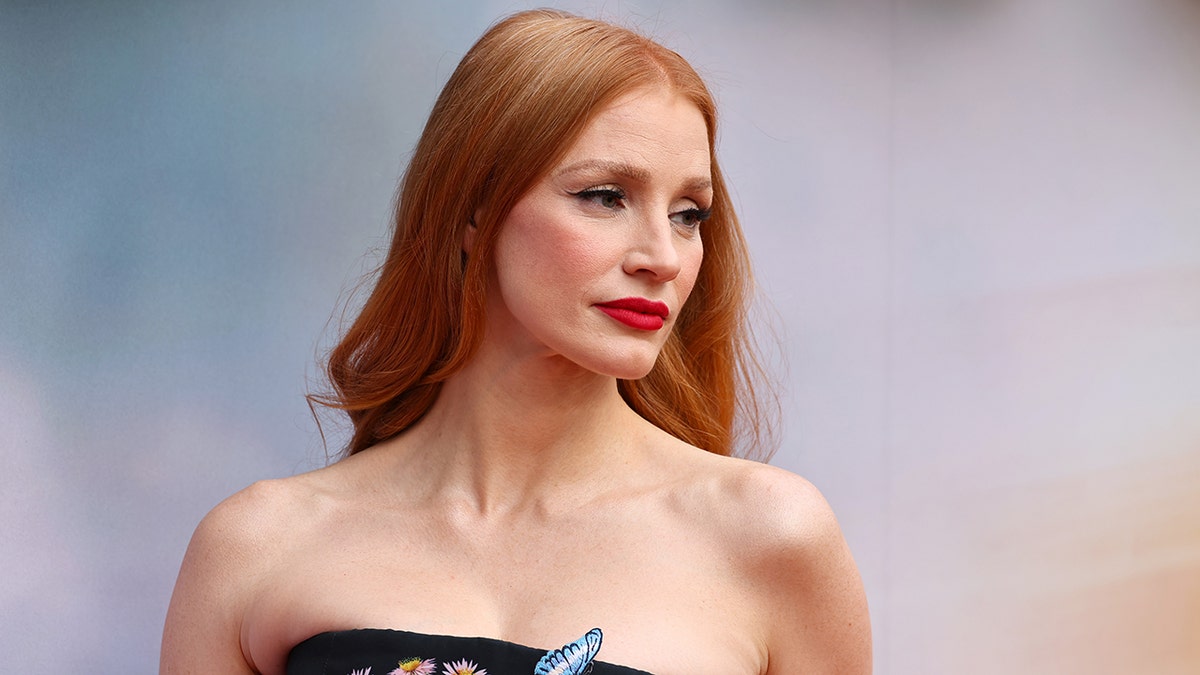 "This is really gross, what I'm going to tell you guys," she said during the August 2023 interview. "I threw up. I threw up, and I swallowed it. And no one knew!"
Chastain further explained that she was "sobbing, and I leaned over and it happened. I had to kiss someone! Yes, it was a nightmare and I couldn't explain" what happened. The Tony-nominated actress said the kiss was supposed to be "sensual," however she described it as being "a closed mouth kiss" that night.
"The second we had the curtain call and the curtain came down, I said, 'You guys, I'm so sorry, I vomited.'"
Bryce Dallas Howard, Chris Pratt and Matthew McConaughey
Bryce Dallas Howard detailed her on-screen kisses with both Chris Pratt and Matthew McConaughey to "People Now" host Jeremy Parsons in 2017.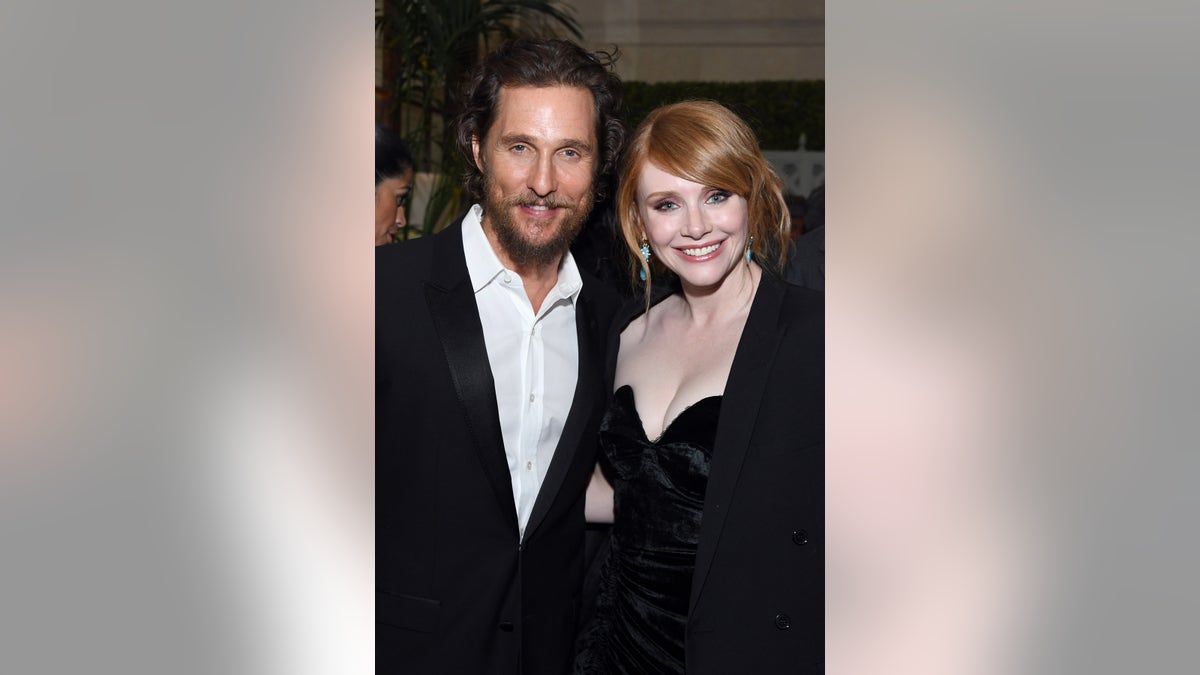 "He was drinking a lot of, I think it was tea stuff, a lot of fake alcohol, so it was pretty good," she said of McConaughey, with whom she starred alongside in "Gold" in 2016. "It was like some sort of good, healthy aesthetic substitute for alcohol."
She deemed her kiss with McConaughey as "pretty good" before raving about her "Jurassic World" co-star, Chris Pratt.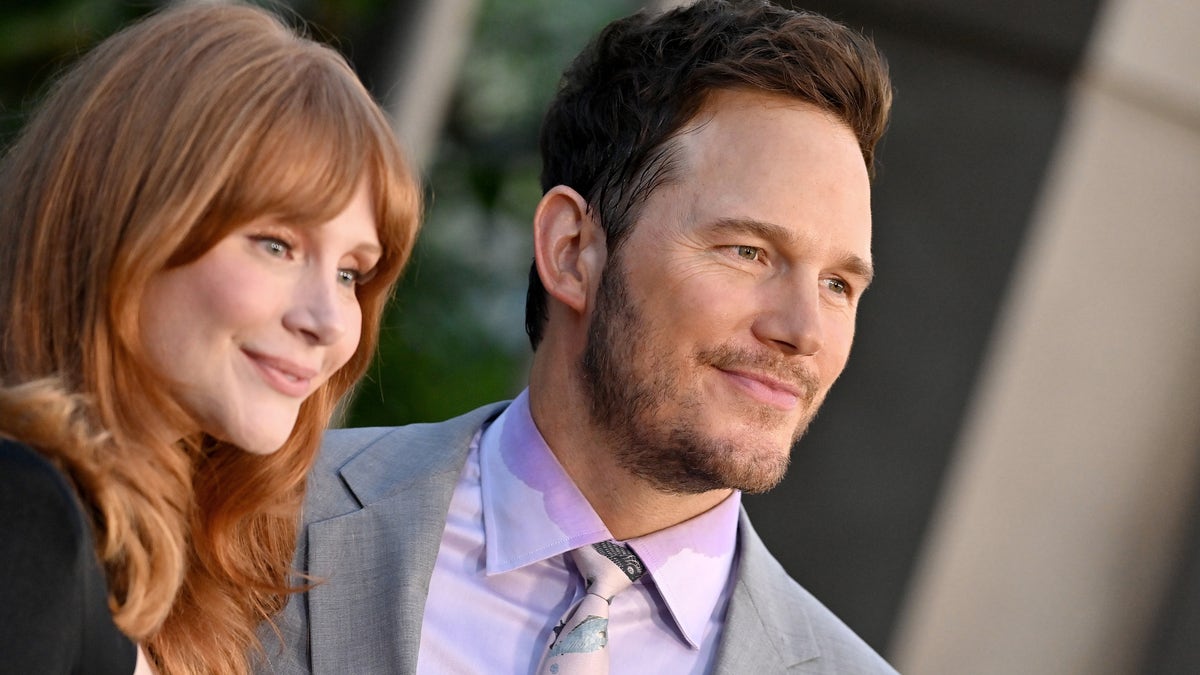 Howard said Pratt's breath was "like Starburst," before adding, "He's perfect in every way."
Riley Keough, Andrew Garfield
Riley Keough revealed in a recent video interview with Vanity Fair that she caused production on a movie she was working on to be shut down. Keough had eaten a granola bar with peanuts in it before a kissing scene with Andrew Garfield.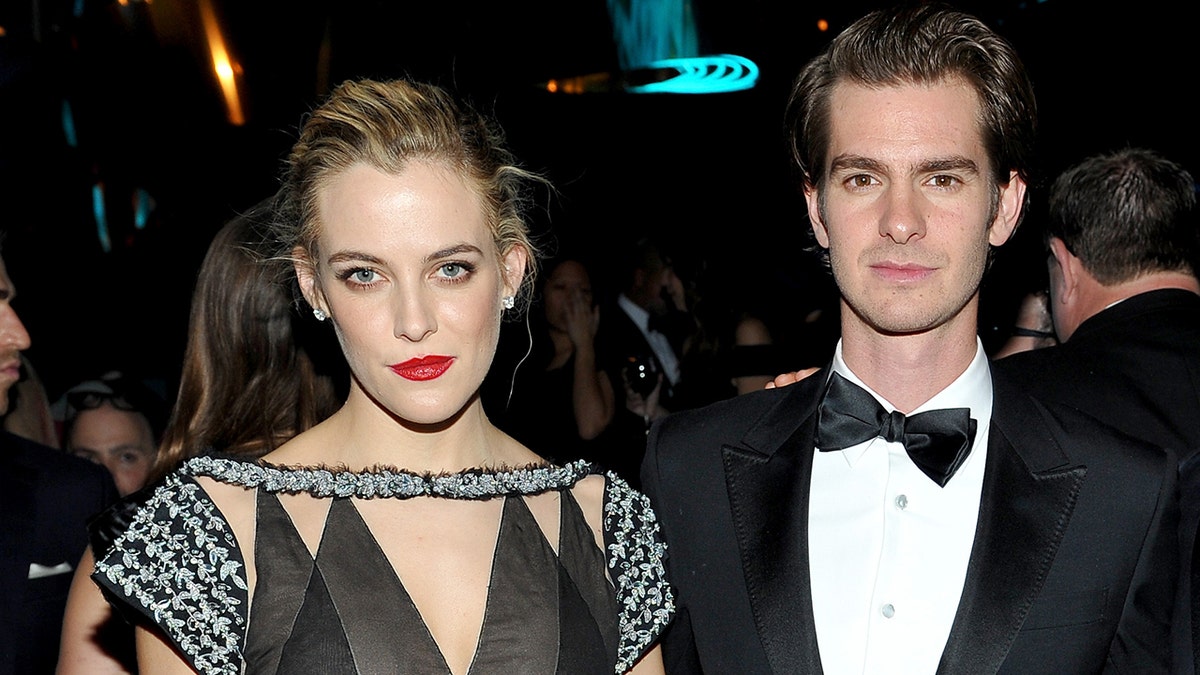 "I was in the makeup trailer and I was eating like a granola bar or something, and I was about to shoot a scene where I have to kiss Andrew, and the makeup lady was like, 'Are there peanuts in that?' And I was like, 'I think. I don't know,'" she told the outlet.
A makeup woman found out and broke the news to Keough, saying "Riley, Andrew's very allergic to peanuts and we have to shut the set down."
"I was kind of like, 'Oh, f---, that's crazy,'" Keough said. "But also, like, thank God that this woman caught it, 'cause I had no idea."
Zac Efron, Zendaya
Zac Efron admitted in 2017 that his favorite on-screen smooch was with his "The Greatest Showman" co-star, Zendaya.
Zendaya said the kiss with Efron was "incredibly special."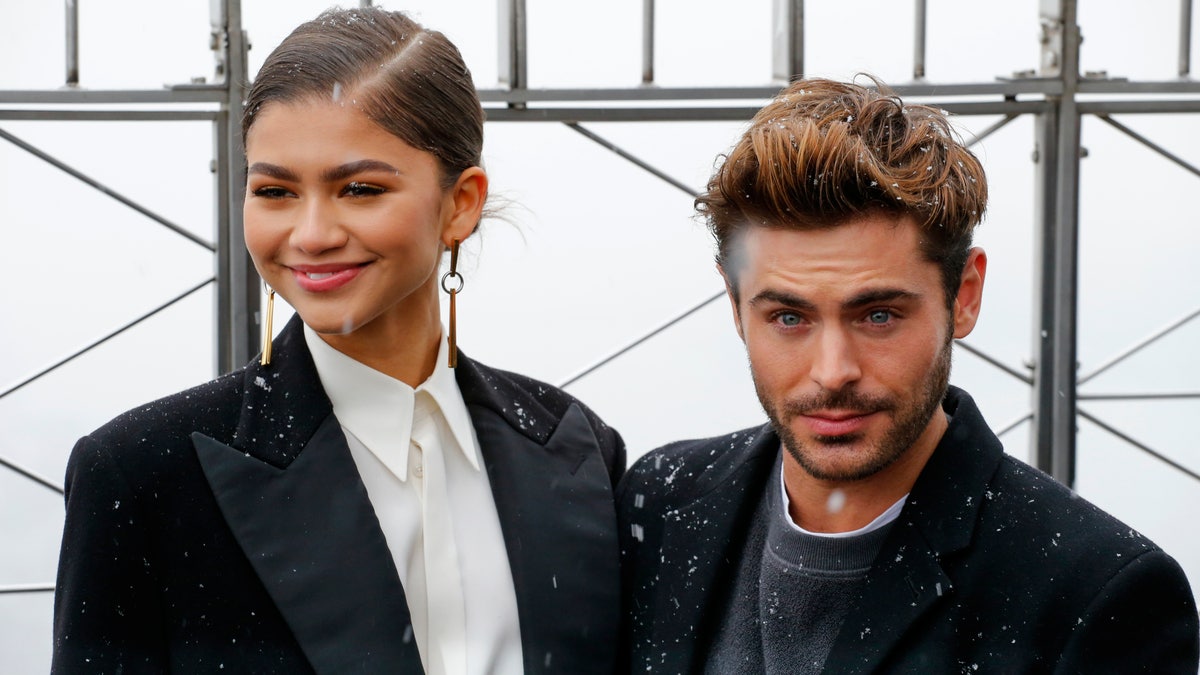 "You're into the moment. When you're into a character, the whole time, they're not allowed to as much as touch, talk, speak, have a moment between each other," she said. "So every moment, even if they're just touching, is really, really, incredibly special. It's not just another kiss. It's different. We try to take ourselves out of it and become these two characters, and that's their moment."
Efron added, "This might be my favorite kiss, I think ever."
The actor continued, "Just because at this point for these characters, it's so built up, the tension between them is so strong, and literally, just a glance between them is electric."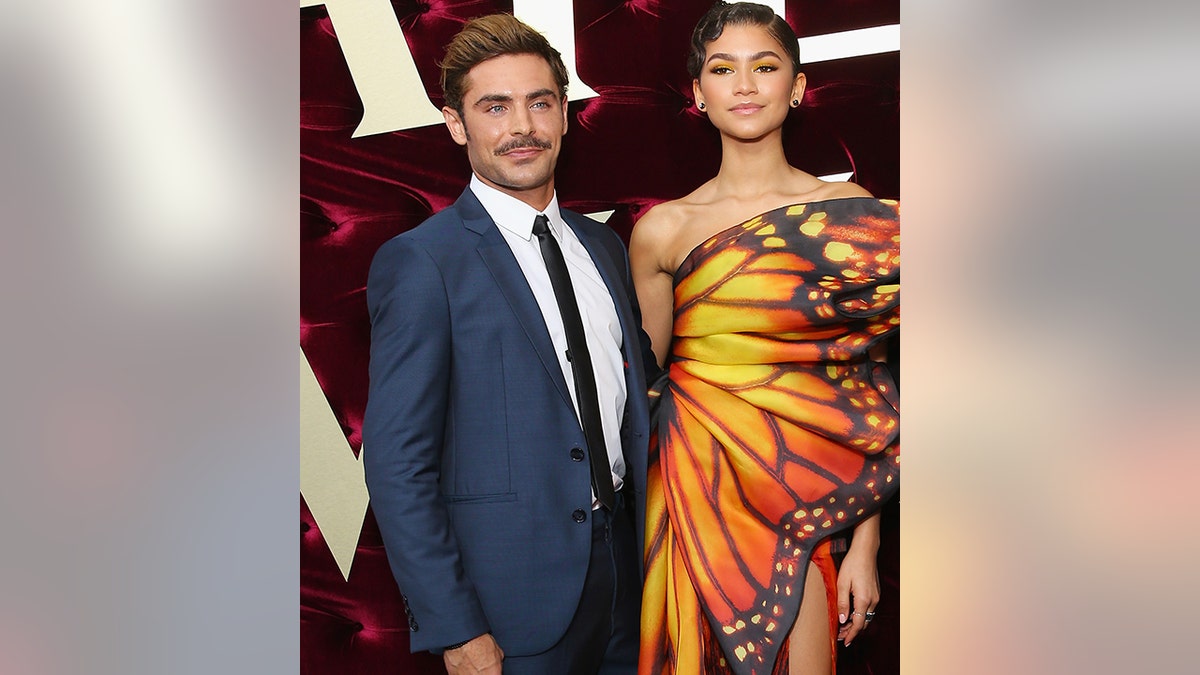 "And when they finally have the courage in that moment to finally connect and get that kiss, it's that epic musical moment," Efron said.
Sharon Stone, Robert De Niro
In 2020, Sharon Stone revealed that her on-screen kiss with Robert De Niro was "pretty fabulous."
On an episode of "Watch What Happens Live with Andy Cohen," Stone revealed that she has a massive amount of respect for her "Casino" co-star, saying she held him at an "extraordinary high regard."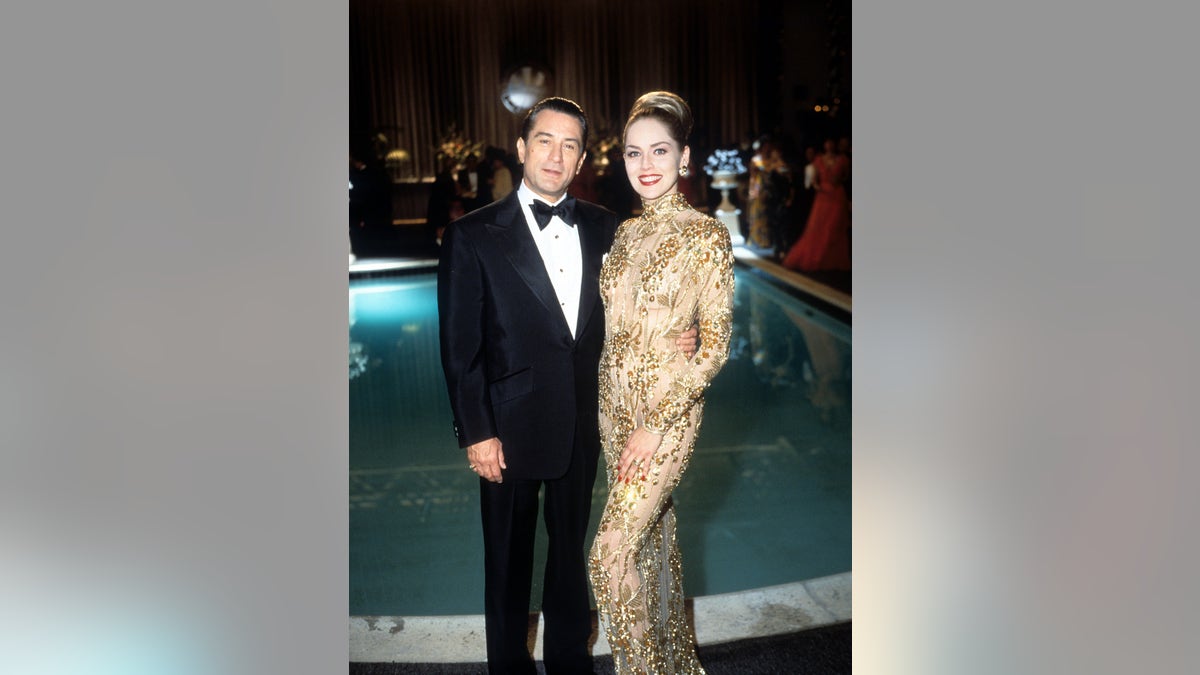 "Well, Robert De Niro was for sure the best kisser. Bob was far and away the best kisser," she told Cohen.
The actress said that De Niro is the actor whom she "admired the most." In the movie "Casino," Stone said their kiss was the "pinnacle" because there was "so much attached to it."
"I was just so madly in love with him as an actress to start with that he probably could have hit me in the head with a hammer and I would've been, 'Oh yeah,'" she continued.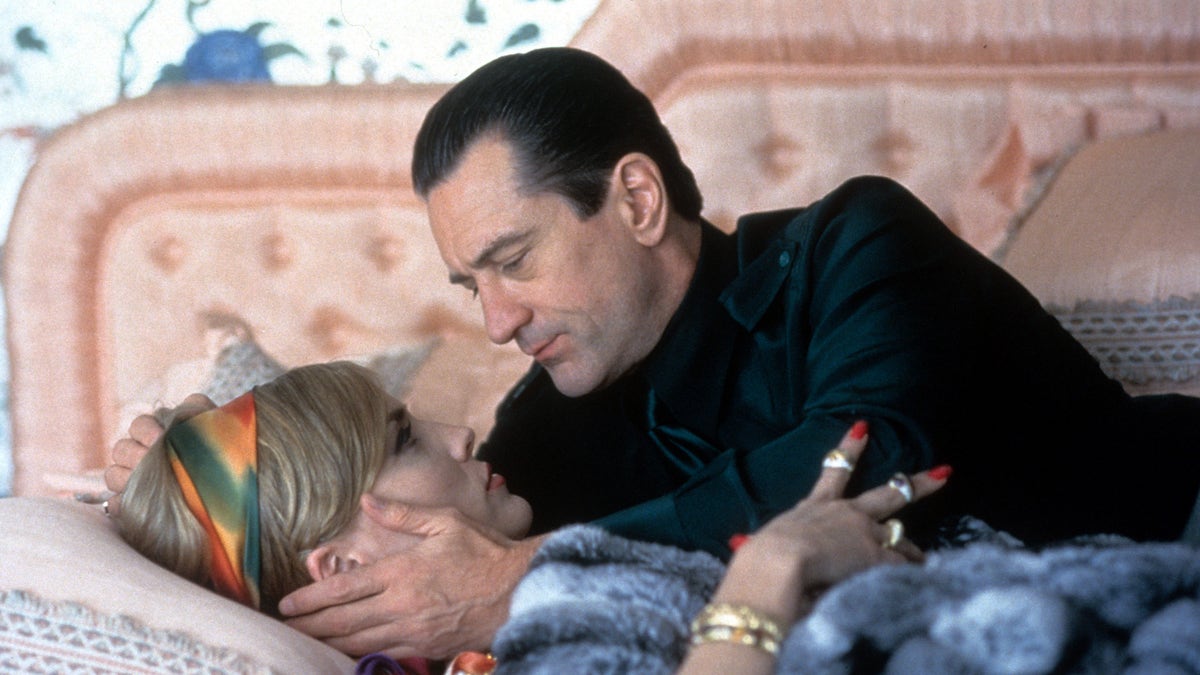 After Stone said the kiss was "pretty fabulous," she said, "I don't know if I could compare anything else to that, everything else was kind of meh."
Stone received her only Oscar nomination for best actress in the 1995 crime drama.
Julia Roberts, George Clooney
George Clooney and Julia Roberts have chemistry on and off the big screen.
Clooney and Roberts opened up about filming "Ticket to Paradise" during an October 2022 interview with "Today" host Hoda Kotb. "Ticket to Paradise" features Roberts and Clooney, who have been friends for more than two decades, as two long-divorced parents who come together in order to stop their daughter from impulsively marrying a man she just met.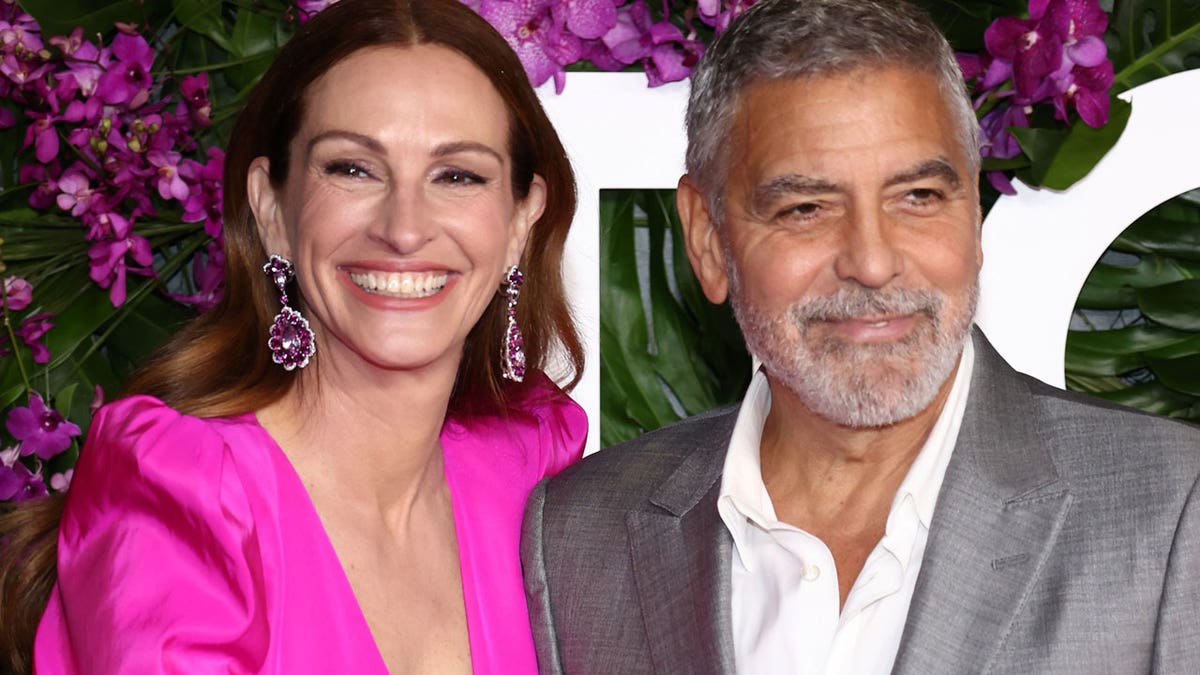 During the interview, Kotb asked Clooney and Roberts if it was awkward filming some scenes – including one where the two share a kiss.
Kotb also asked if the two shared a laugh during the kiss.
JULIA ROBERTS, GEORGE CLOONEY REUNITE IN MOVIE TRAILER FOR 'TICKET TO PARADISE'
"It's kind of ridiculous," Roberts said. "It is like kissing your best friend."
"Well, thanks for that," Clooney responded. "You know I was a two-time 'Sexiest Man Alive?'"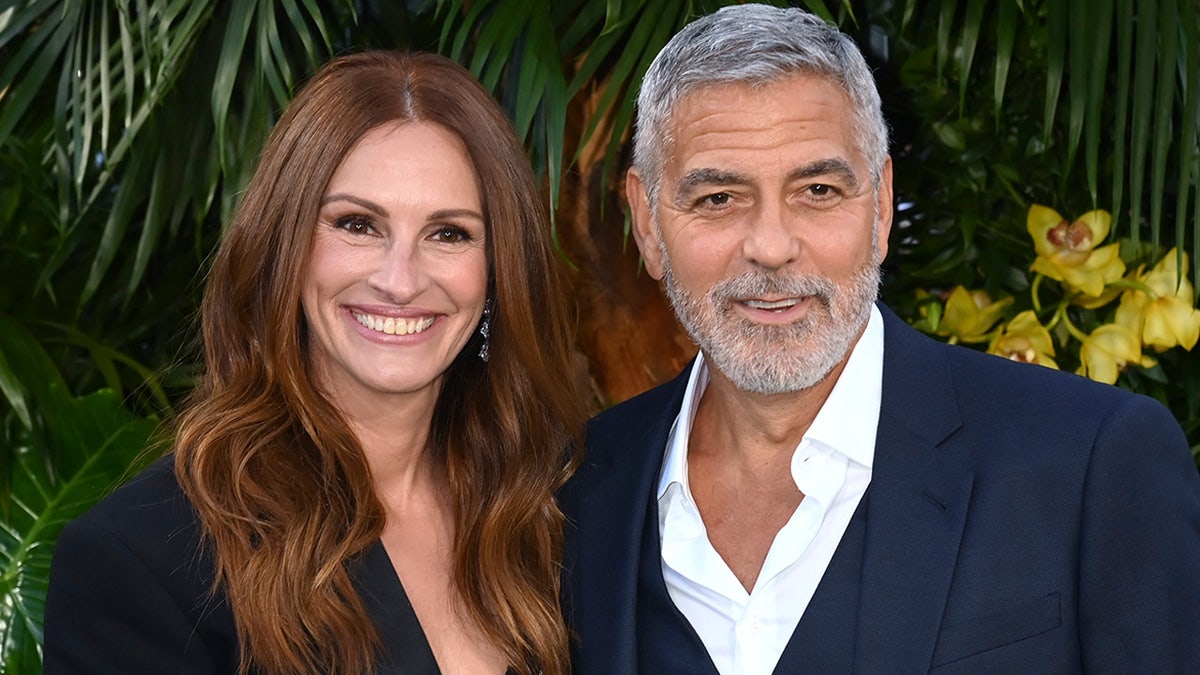 "Then you go, 'Wait, my best friend is George Clooney,'" Roberts added.
Clooney and Roberts previously explained that it took about "six months" to film the kissing scene.
"Yeah. I told my wife, 'It took 80 takes,'" Clooney told the New York Times of Amal Clooney. "She was like, 'What the hell?'"
"It took 79 takes of us laughing and then the one take of us kissing," Roberts further explained.
Jennifer Aniston, Adam Sandler
Jennifer Aniston
had one rule for her kissing scenes in
Netflix's "Murder Mystery"
with co-star Adam Sandler in 2019.
"I did have him learn to oil the beard up a little bit," the actress said in a joint interview at the time. "Conditioned."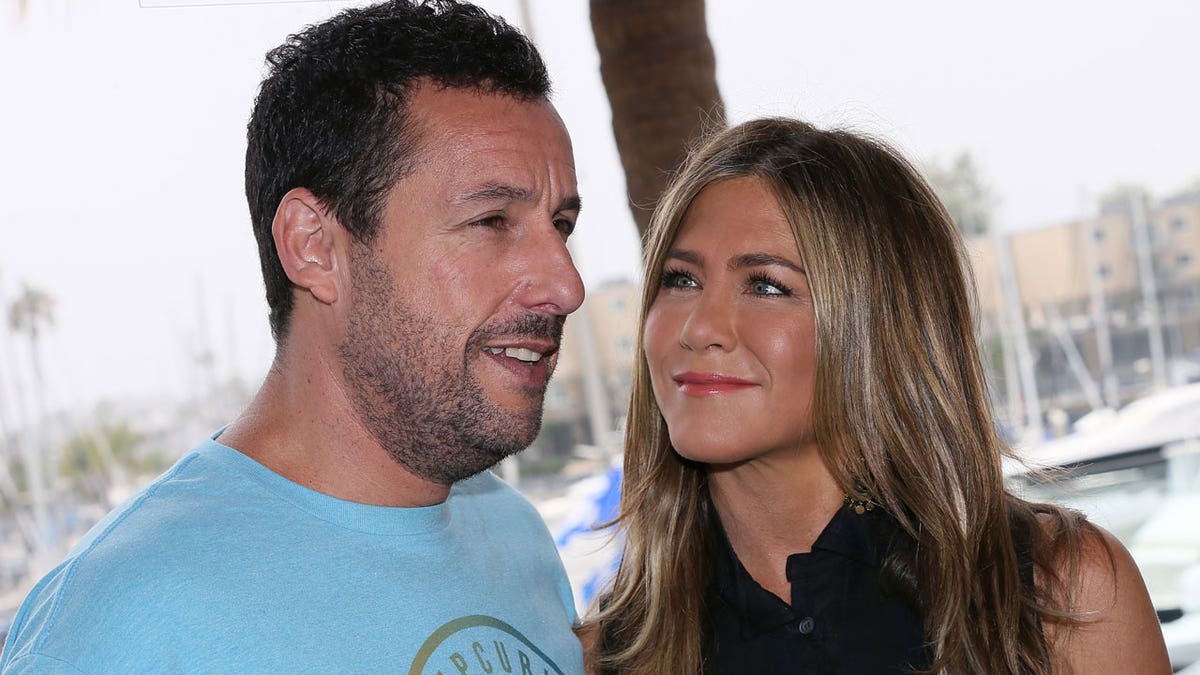 Sandler said kissing his longtime friend on camera was not all that awkward, except when his wife, Jackie, and children were on set and encouraging him a little too much.
CLICK HERE TO SIGN UP FOR THE ENTERTAINMENT NEWSLETTER
"The only awkward part is hearing my wife on the side going, 'Harder! Harder! Kiss her harder! Deeper!" he joked. "They (Jackie and the kids) watched the kissing. They love it. They love Aniston, and they want her to have good things, and they say, 'Give her something nice.'"
"That was awkward," Aniston agreed.
Penn Badgley, Blake Lively
Penn Badgley revealed in 2015 on "Watch What Happens Live with Andy Cohen," that his best and worst on-screen kiss was none other than his "Gossip Girl" co-star and ex-girlfriend, Blake Lively.
"It's hard to say," Badgley replied when asked about his favorite kiss while filming. "On-screen kisses are not really that real."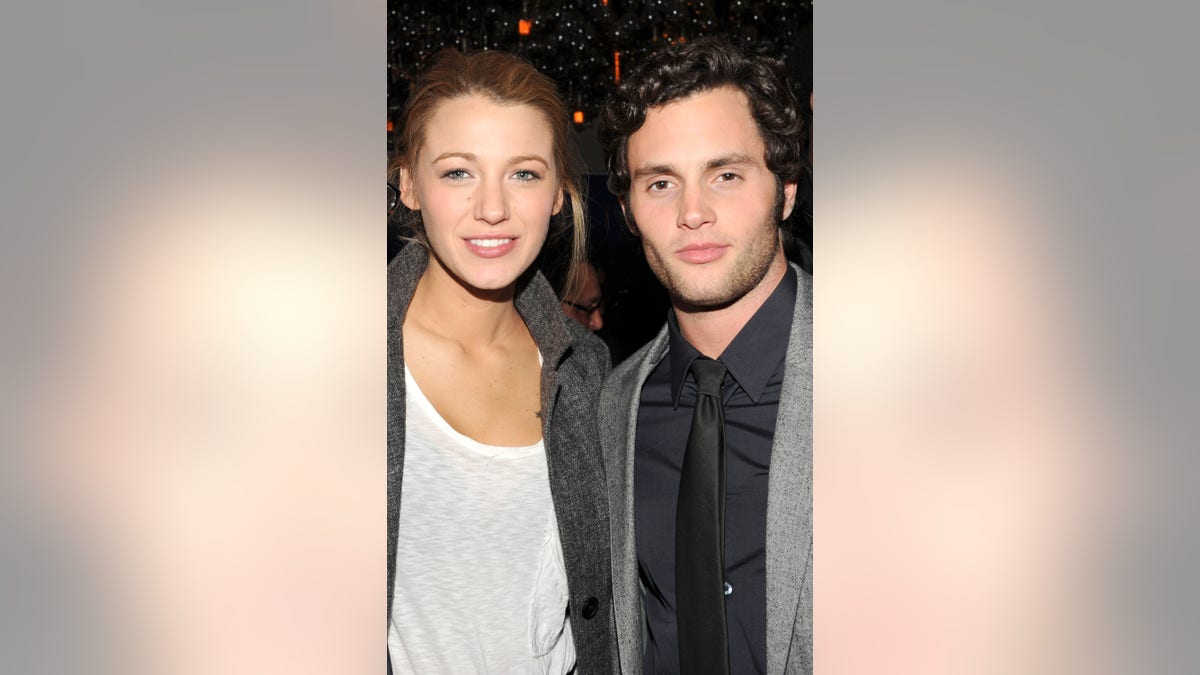 "I'd say best," he said, "I'll say it was Blake because we actually had a relationship at the time."
When addressing the worst kiss, Badgley replied with a smirk, "Maybe Blake after we broke up."
Lively and the "You" star were in a relationship from 2007 to 2010, during the time they were filming "Gossip Girl." After their relationship ended, Lively wed Ryan Reynolds in 2012.