Tim McGraw, Faith Hill's date nights include '80s music and 'candles all over'
Tim McGraw says he and Faith Hill, who have been married for 27 years, 'try to have' date nights often
They like it, they love it – and they want more of it. Tim McGraw and Faith Hill are enjoying their frequent date nights together especially now that they're empty-nesters.
"We'll cook a big dinner at home and light candles all over and turn '80s music on," McGraw told People magazine in an interview published Friday. "We try to have those often."
"In fact, when the girls get home now, it's like, 'Haven't you been here a little too long?'" he teased of the couple's three daughters – Gracie, 25, Maggie, 25, and Audrey, 21 – who have since moved out.
TIM MCGRAW REVEALS THE ONE THING HE WON'T DO AT HIS CONCERTS: 'I'M SCARED TO DEATH'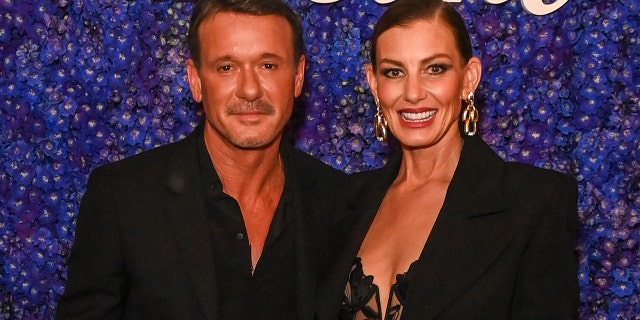 During the interview, McGraw also shared the last game he played.
"Audrey, our youngest daughter, was home and had a few friends over," the "Standing Room Only" crooner said. "We had dinner and enjoyed playing trivia all night. I think Faith won, if I'm not mistaken. Or actually I think I won, but I better say she did."
TIM MCGRAW ADMITS AVOIDING TEMPTATION ISN'T EASY IN SOBRIETY JOURNEY
McGraw recently shared that he "would've died" if he had not married Hill. The "It's Your Love" crooner, who battled addiction and a 15-year struggle with sobriety, admitted that Hill was always his saving grace.
"I guarantee you, had I not gotten married to Faith at 29 years old, A, I probably would've ran my career into the ground, and, B, I would've died already with my career into the ground, one or the other, and it wouldn't have ever been where it's at now," McGraw told Apple Music host Zane Lowe via People.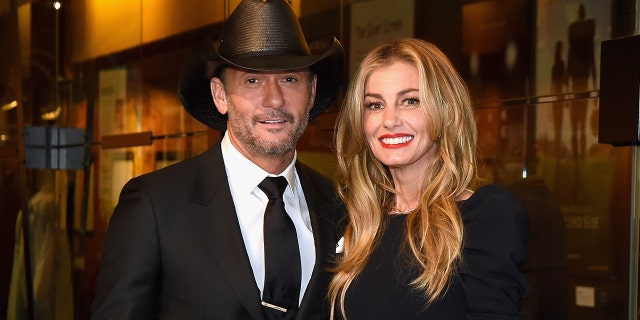 And although McGraw humbly claims he doesn't have the "key" to a successful marriage, he has candidly admitted the one sexy song that spices up their love life, and the secret pact that helped their bond survive the struggles of life.
"Well, there's one song, and it's really an instrumental, but there's one. I'm probably going to get in trouble for saying this. God, please forgive me, baby. It's 'Samba Pa Ti' by Santana. It's kind of our song," he told Yahoo! Entertainment.
His uncle introduced him to the melody by the iconic '70s band and also suggested McGraw save the tune for a special occasion.
"My uncle told me one time — my uncle Hank, old hippie who lives in Napa Valley — he played it for me one time years ago on the road," McGraw said. "He loved that song too. He said, 'I'm going to tell you something.' He says, 'Never make love to a woman with this song on unless you intend to marry her.' And so I didn't until I did. And then I did."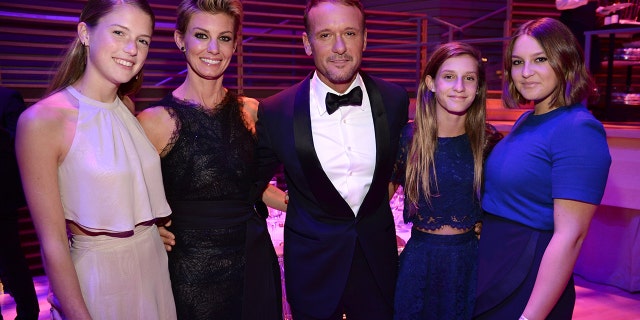 As for their pact? To make their marriage work, McGraw confessed he made a promise to Hill at the start of their relationship.
"We just made a commitment early on, when we first decided we were getting married and having kids, that we wouldn't just walk out the door when problems arose," he explained to Entertainment Tonight Canada.