Hot air balloon lands on Vermont highway median after mid-flight stall: 'Uncommon and unplanned location'
Vermont officials said the balloon was 'hovering' over the roadway when they arrived on scene
A hot air balloon pilot in Vermont safely made an emergency landing on a highway median Wednesday night after stalling in midair.
The hot air balloon landed on Interstate 91 in the White River Junction area of Hartford, Vermont, on Wednesday night at around 6 p.m. with four passengers on board, according to the Valley News.
Quechee Balloon Rides, which operated the hot air balloon, said in a statement to the news outlet that winds unexpectedly shifted directions from projections during the pre-flight briefing, meaning that veteran pilot Chris Ritland wouldn't be able to land at the target location.
"We had a beautiful balloon flight on Wednesday evening that concluded with a common landing, but in an uncommon and unplanned location," Ritland said in a statement.
JUDGE SIDES WITH VERMONT GRAD SCHOOL THAT COVERED UP 'INSENSITIVE' ANTI-SLAVERY MURAL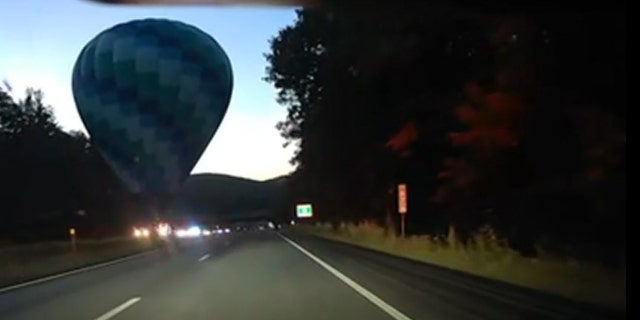 The hot air balloon initially lifted off at 6 p.m. Wednesday.
Ritland said he was able to keep "the balloon inflated until Hartford units had closed down the left passing lane in both the north and southbound directions."
The Hartford Fire Department said it restricted traffic to one lane in both directions for 20 to 25 minutes, while the balloon landed and was deflated, adding that Ritland "did a good job of landing the balloon safely in the median and avoiding any issues."
When officials from the Fire Department got on the scene, they saw the balloon "hovering … above the roadway" before landing.
One passenger told the news outlet that a startling realization occurred at around 7:45 p.m., when the wind speed dropped to near zero.
VERMONT FLOOD SHORTENS SEASON FOR PROMINENT THEATER, ACTORS MUST NOW FIGURE OUT HOW TO REBUILD THE PLAYHOUSE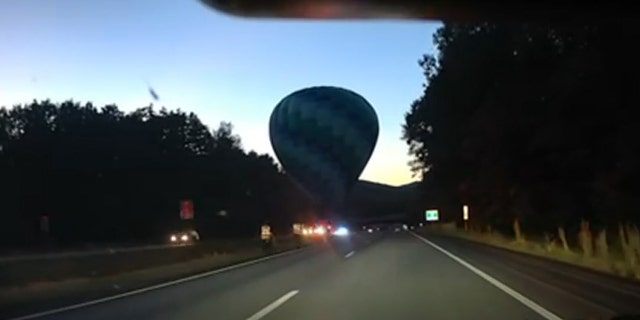 "We were dropping pretty quickly and burning and burning (propane) fuel and weren't going anywhere," the passenger said. "The wind just wasn't there."
The pilot told one of the passengers to call 911 and tell the operator that the balloon was in distress, rapidly descending close to the highway.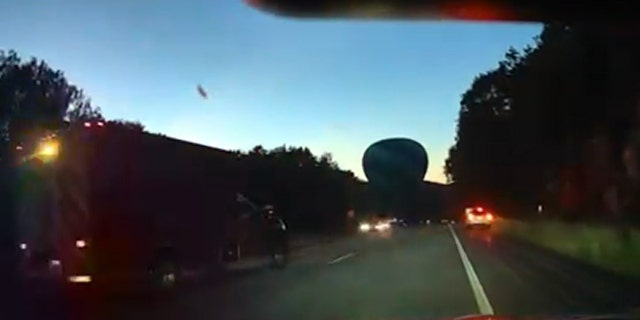 A passenger said the pilot "did amazing in the moment."
"He stayed calm in the moment. Everything you were supposed to do, he did," the passenger said.