BTK bombshell: Sheriff reveals 'pantyhose ligature' found on serial killers former Kansas property
The Oklahoma sheriff said 'items of interest' have been found on the property over the past 2 days
: Oklahoma investigators looking into cold case murders have located a "pantyhose ligature" on the former Kansas property of Dennis Rader, the BTK serial killer, Osage County Sheriff Eddie Virden tells Fox News Digital.
Osage County Sheriff Eddie Virden told Fox News Digital on Wednesday that the piece of evidence was found during a search of the property in April. Investigators were back searching the property this week to follow up on leads of murders and missing people which may be tied to Rader.
"One of the items we recovered at that time was what appears to be a pantyhose ligature. You know, that item was collected, and it will be turned over to KBI [Kansas Bureau of Investigation] at some point in time when they're ready, along with anything else," Virden said.
He said the item was found underneath a concrete area where Rader had told others that he had hidden some trophies that had "never been found."
COPS RECOVER 'ITEMS OF INTEREST' IN NEW SEARCH OF SERIAL KILLER BTK'S FORMER KANSAS PROPERTY, SHERIFF SAYS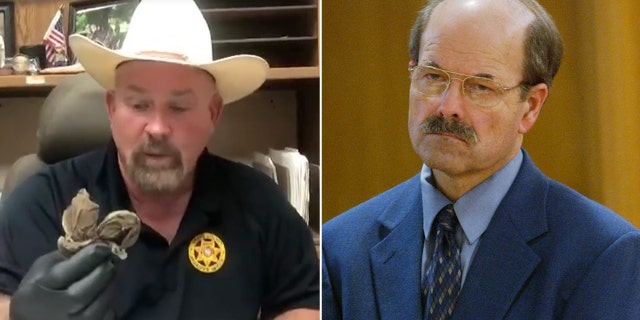 Osage County, Oklahoma, is about a two-hour drive from Rader's former Kansas home.
Virden previously told Fox News Digital that new "items of interest" have been uncovered in a search of the property over the past two days.
"The short version is, through the investigation, we developed information of some possible trophies of Dennis Rader's, and we followed up on those leads and worked with Park City," Virden said. "Did a dig in the area. And we did recover some items of interest."
WATCH:
INVESTIGATORS SEARCH BTK DENNIS RADER'S FORMER KANSAS PROPERTY AMID UNSOLVED MISSING PERSONS, MURDER CASES
"We weren't looking for bodies, we were looking for items," he added. "We did find some items. We can't release what they are."
Virden said it's not clear if the newly recovered evidence is connected to the 10 known murders or other cases.
Virden also said that BTK stopped communicating with him following an interview a few months ago, and said Rader stopped cooperating and now refers to him as "cowboy."
SERIAL KILLER BTK SAYS PRISON CELL SEARCHED AMID COLD-CASE PROBES; DENIES INVOLVEMENT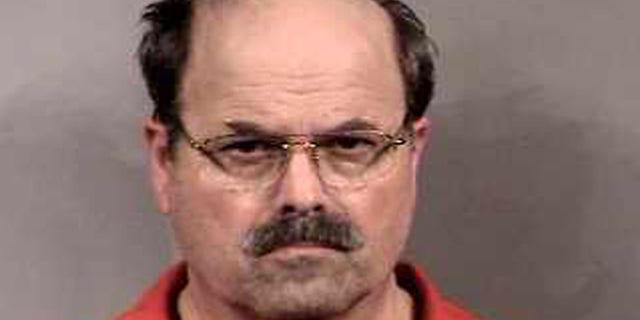 Undersheriff Gary Upton previously said the search spiraled from the investigation into Cynthia "Cyndi" Dawn Kinney, a 16-year-old cheerleader who was last seen leaving a relative's laundromat on June 23, 1976.
Rader confessed to killing 10 people after being arrested in 2005.
Rader has previously denied involvement in the cold case and said he was "done" speaking with Osage County Sheriff Eddie Virden, but said he "enjoyed" meeting with investigators regarding the disappearance of Shawna Garber, who went missing on Halloween in 1990.
In addition to the Kinney and Garber cases, Virden's office is also looking into the chance the Rader could be connected to additional unsolved murders and mysterious disappearances in the region.
Park City police and the Kansas Bureau of Investigation were also present as investigators searched Rader's former property, which is now city-owned property.