8 US Marines remain hospitalized after deadly aircraft crash over Australia
Australian politician Natasha Fyles said 12 of the US Marines injured in a fiery crash have been discharged
Eight U.S. Marines remain hospitalized after a fiery aircraft crash in Australia Sunday morning left three dead and 20 injured Sunday morning.
The Marines are still receiving treatment at the Royal Darwin Hospital in the north coast city of Darwin Monday after the Marine V-22 Osprey they were riding in crashed on an island during a multinational training exercise. At approximately 9:30 a.m. local time Sunday, the aircraft crashed into tropical forest and burst into flames.
Australian politician Natasha Fyles, who serves as the chief minister of the Northern Territory, said all 20 survivors of the crash were flown from Melville Island approximately 50 miles south to Darwin.
Fyles noted the first five Marines who arrived at the city's main hospital were critically injured, including one who underwent emergency surgery. More than a day later, 12 had been discharged, she said.
MILITARY CONSIDERS ALLOWING CALCULATORS ON ENTRANCE EXAM AMID CONTINUED RECRUITING STRUGGLES: REPORT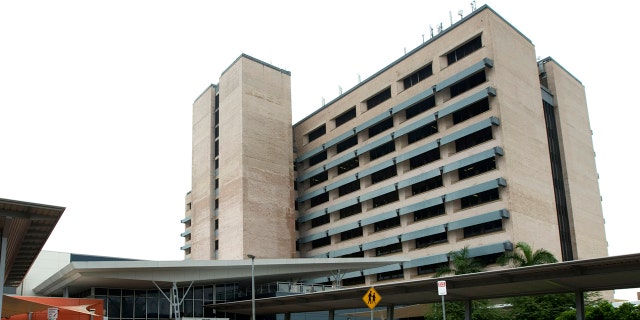 The Northern Territory chief minister would not detail the conditions of eight who remained in the hospital out of respect for them and their families.
"It's ... a credit to everyone involved that we were able to get 20 patients from an extremely remote location on an island into our tertiary hospital within a matter of hours," Fyles told reporters.
The Osprey went down during a flight from Darwin to Melville as part of Exercise Predators Run, which involves the militaries of the United States, Australia, Indonesia, the Philippines and East Timor.
Northern Territory Police Commissioner Michael Murphy said the cause of the crash has not yet been determined and investigators would remain at the site for at least 10 days.
The Osprey is a tiltrotor aircraft that takes off and lands like a helicopter but can adjust its propellers forward during its flight to cruise much faster, like an airplane.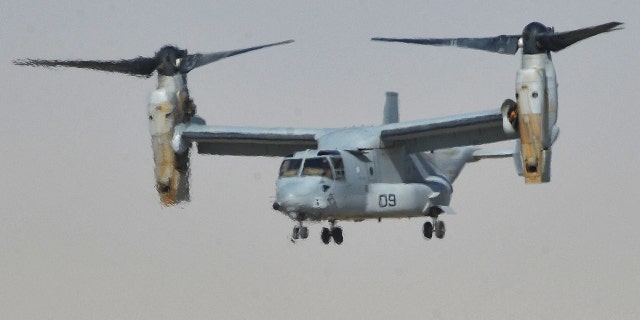 The police commissioner said he was surprised the death toll from the crash was not higher.
"For a chopper that crashes and catches fire, to have 20 Marines that are surviving, I think that's an incredible outcome," Murphy said.
NAVY SEAL WHO CLAIMED TO KILL BIN LADEN ARRESTED IN TEXAS
Defense Minister Richard Marles was also grateful for those who survived.
"It's remarkable that in many ways, so many have survived," Marles told Nine News television. "This remains a very tragic incident and the loss of those lives are keenly felt," Marles added.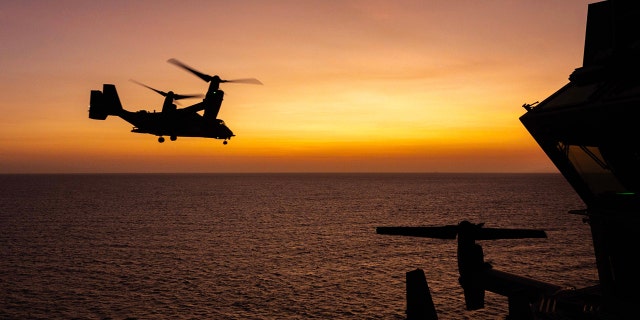 On social media, U.S. Defense Secretary Lloyd Austin paid tribute to the Marines who died.
"These Marines served our country with courage and pride, and my thoughts and prayers are with their families today, with the other troops who were injured in the crash, and with the entire USMC family," Austin said on X.
The U.S. Embassy in Australia also issued a statement offering condolences to the families.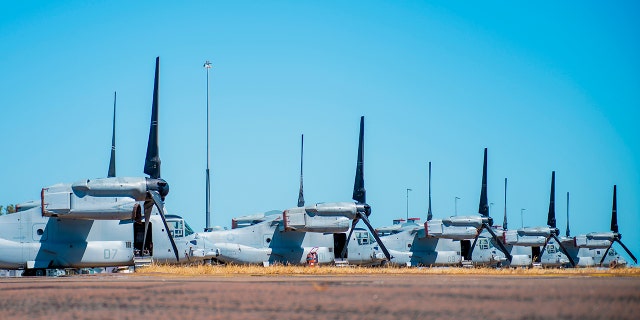 The Marines aboard the crashed aircraft were all temporarily based in Darwin, where approximately 150 Marines are based each year.Before Sunday, there had been five fatal crashes of Marine Ospreys since 2012, causing a total of 16 deaths.
The latest was in June 2022, when five Marines died during an exercise east of San Diego