Barr dismisses 'farcical' Trump presidential records defense, says he committed 'outrageous obstruction'
Barr laughed off Trump calling him 'gutless' and a 'coward,' saying ,'I have a gut'
Former Attorney General William Barr on Wednesday dismissed claims that Donald Trump's federal indictment is undermined by the Presidential Records Act as "farcical," telling Fox News the 45th president committed egregious obstruction.
On "Special Report," anchor Bret Baier presented Barr with comments from former Reagan Justice Department chief of staff Mark Levin, who argued a president "is" the executive branch and that his presidential powers come from the Constitution, and not "subordinates" within the branch.
Levin, who worked under Attorney General Edwin Meese III and now hosts "Life, Liberty & Levin," cited the Clinton Socks case of 2010, in which the Obama-appointed Judge Amy Berman Jackson sided against Judicial Watch – which had asked to listen to sensitive tape recordings Clinton kept in his sock drawer.
"Yeah, I think the position is being taken that this is really just a document dispute over custody of documents and the president has good arguments as to why he should have kept them -- I think the arguments are farcical, and will be shown as such," Barr said on "Special Report."
NEWSOM OFFERS SURPRISING RESPONSE TO TRUMP INDICTMENT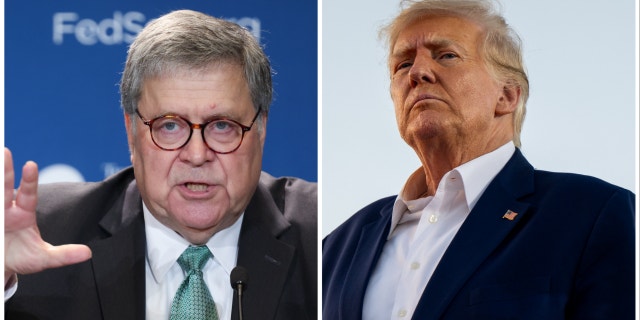 "But I also think, more importantly, they're a sidelight and they're distracting from the real issue," said Barr, who also served as attorney general under President George H.W. Bush.
Barr said Trump is being prosecuted moreso for obstruction and is more under fire for what he did after receiving a federal subpoena for documents.
If Trump believed he had a good argument for why the documents should remain at Mar-a-Lago, he should have filed a motion to quash the subpoena, Barr said.
"He could have given the documents to the government and then sued to bring them back and made his legal arguments as to why they're really his," he contended.He
HOW BIDEN'S DOJ PAVED TRUMP'S PATH BACK TO WHITE HOUSE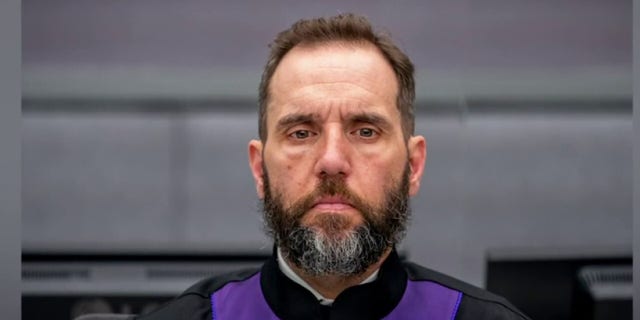 "But he didn't do that. What did he do? He engaged in an outrageous act of obstruction and deception that obstructed that subpoena. And that is wrong. That's a violation of law. That's a serious problem for him."
Barr said the indictment alleged Trump "hid" documents from his attorneys and then asked his counsel to search for what remained.
For his part, Trump, has called Barr "gutless," and recently told his longtime friend Roger Stone during an interview that Barr failed at the DOJ
"I think he's a coward who didn't do his job. He was desperately afraid of being impeached," Trump told Stone, a longtime Republican consultant with experience going back to elections involving then-Sen. Barry Goldwater, R-Ariz., and President Richard Nixon.
"We had unbelievable people, as you know, in the administration. But you also had some that we got wrong. And Bill Barr was a mistake," Trump claimed.
Barr essentially laughed off Trump's claims he is cowardly, riffing, "He said I was a gutless lowlife, and clearly I have a gut. So that will shed light on his veracity there."