Ohio Governor and Health Director Emerge as Dynamic Duo in Memes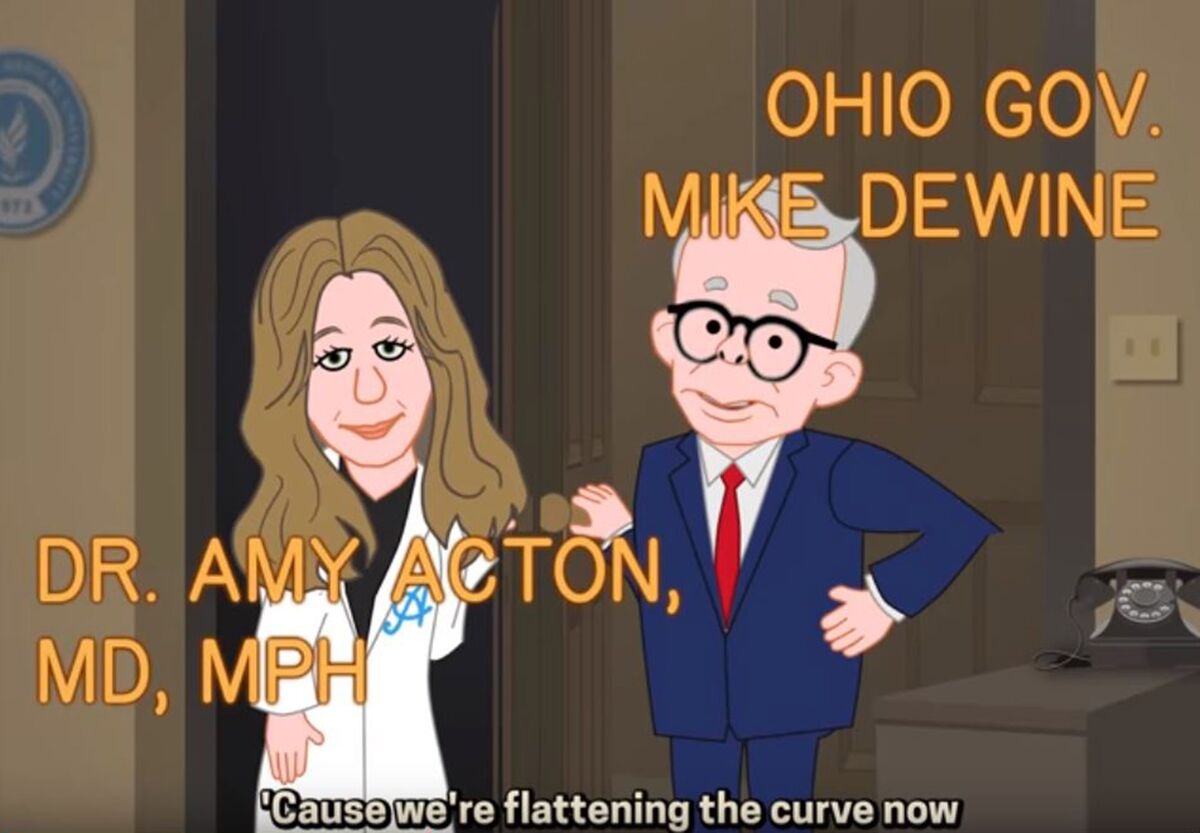 Ohio's bookish governor, Republican Mike DeWine, has won praise for early and decisive action that's kept the state's coronavirus numbers relatively low. And his health director, Amy Acton, has a calming presence even when she's delivering bad news on the fight against Covid-19.
The duo's 2 p.m. daily coronavirus televised briefing from the Ohio Capitol has become must-see TV and drawn a wide range of fans, thrusting them into the world of Internet memes. Browse through Etsy and you can find dozens of sweatshirts, coffee mugs or wine glasses so you can spend the 2 p.m. hour having "Wine With DeWine" or "Snackin' With Acton." And there's no shortage of Amy-Acton-as-action-hero memes, many built around her inspiring March 22 quote: "I am not afraid. I am determined."
But no popular TV program is complete without a catchy intro and theme song, and that's where Dave Stofka, of Stofka Creative Ltd. in Stow, Ohio, stepped in. He created an animated parody opening, riffing off "Laverne & Shirley," that in one day has garnered more than 700,000 views on YouTube.