227-year-old tree planted by George Washington pulled down by wind
'Today at Mount Vernon, strong winds brought down a 227-year-old Canadian Hemlock,' says estate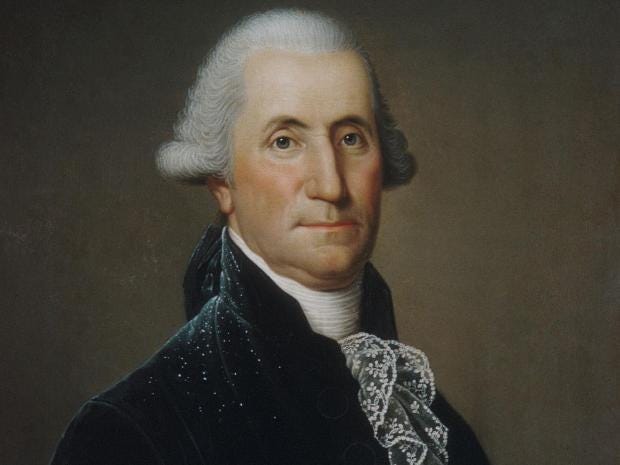 According to the estate, the tree arrived to Mount Vernon in a half whiskey barrel as a present from then New York governor George Clinton
Extreme winds have toppled a tree, believed to be well over two centuries old, that was planted by former US president George Washington on his Mount Vernon estate.
The 227-year-old Canadian hemlock which collapsed on Friday was planted by the founding father and first American president back in 1791.
Mount Vernon announced the tree had fallen over on its Facebook page on Friday evening.
"Today at Mount Vernon, strong winds brought down a 227-year-old Canadian Hemlock, as well as a Virginia cedar that stood watch over Washington's tomb for many years," the post said.
The senior vice president of visitor engagement at Mount Vernon, Rob Shenk, said the estate lost many trees to the sweeping winds which swept through the Washington region on Friday but the Canadian hemlock planted by Washington was probably the most noteworthy.
"The DC area lost a lot of #trees yesterday, but maybe none more significant than this 1791 Canadian Hemlock @MountVernon. George Washington himself likely knew this tree along his famous Bowling Green," he wrote on Twitter on Saturday.
According to the estate, the tree arrived to Mount Vernon in a half whiskey barrel as a present from then New York governor George Clinton.
Washington, who was president between 1789 and 1797, planted the tree outside of the upper garden gate at Mount Vernon. The home itself was boarded up and protected from the high winds.
Mount Vernon, which is on the banks of the Potomac River in Fairfax County, Virginia, was the plantation house of Washington and his wife Martha Dandridge Custis Washington.The Washington family owned land in the area since the time of Washington's great grandfather in 1674.
Winds of up to 70 miles per hour slashed through the DC region on Friday, sparking the closure of the federal government and thousands of flight cancellations.
The heavy gusts were the result of Winter Storm Riley which has hit residents along the New England coast - killing at least nine people and knocking out power to more than two million homes and businesses.