US had over 180 risky interactions with Chinese aircraft over last 2 years, DOD warns
The aircraft incidents are part of a larger trend of volatile behavior in east Asian regions
The U.S. Department of Defense is telling the media that aircraft are experiencing an uptick in "coercive and risky" interactions with Chinese planes.
DOD officials outlined the trend at a press conference Tuesday and provided newly declassified photos and videos of relevant incidents.
"Since the fall of 2021, we have seen more than 180 such incidents," said Assistant Defense Secretary for Indo-Pacific Security Affairs Ely Ratner. "More in the past two years than in the decade before that. That's nearly 200 cases where PLA operators have performed reckless maneuvers or discharged chaff or shot off flares or approach to rapidly or too close to U.S. aircraft."
CHINA FLIES MORE THAN 150 MILITARY PLANES TOWARD TAIWAN AS ISLAND CONDEMNS MILITARY HARASSMENT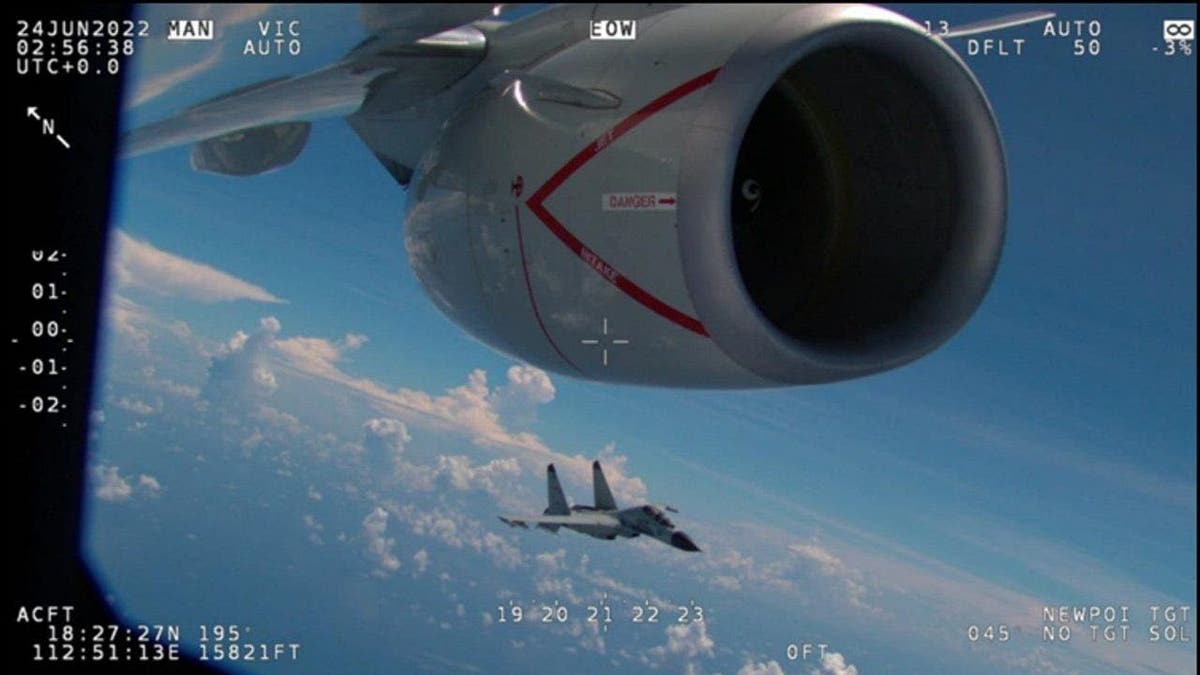 Ratner continued, "All as part of trying to interfere with the ability of U.S. forces to operate safely in places where we and every country in the world have every right to be under international law."
The People's Liberation Army (PLA) has utilized swift, disruptive violations of airspace norms to harass and irritate aircraft from the U.S. and its allies.
"And when you take into account cases of coercive and risky PLA intercepts against other states, the number increases to nearly 300 cases against U.S. ally and partner aircraft over the last two years," Ratner added.
CHINESE MILITARY ORDERS US PLANE AWAY FROM ITS AIRSPACE, FLIES FIGHTER JET 500 FEET FROM WING
The DOD released a briefing document that outlines key incidents among the over 180 reported interactions.
The document included previously classified images and videos capturing moments of tension between U.S. pilots nearby Chinese aircraft.
"Intercepts happen every day around the world. The vast majority are conducted safely and without incident, and there's no reasons for the intercepts with the PRC in the Indo-Pacific region to be any different," said Indo-Pacom Commander Admiral John Aquilino.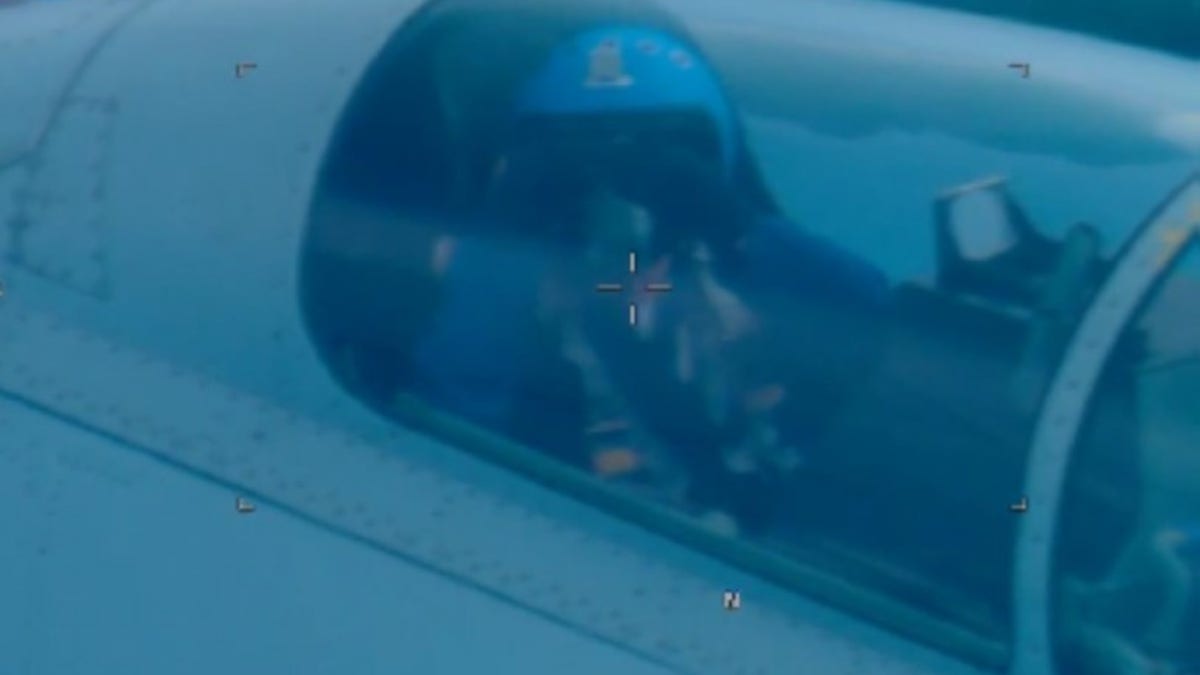 The commander continued, "I'm here today because it's the operational commander's number one responsibility to ensure the safety of our servicemembers, and it's a responsibility I take very seriously. So highlighting these behaviors and ensuring that we can prevent them is a top priority."
The DOD did not offer a clear definition of "coercive" and "risky" behavior, compared to the usual language of "unsafe" or "unprofessional."