Jennifer Lawrence joins Demi Moore, Margot Robbie going full frontal in Hollywood
Lawrence's new movie 'No Hard Feelings' recently premiered on streaming services
Now that her film "No Hard Feelings" has hit streaming services, Jennifer Lawrence is facing renewed scrutiny over her full-frontal nude scene.
In the movie, Lawrence's character is tasked with seducing an awkward 19-year-old boy, at the behest of his parents, to give him some romantic experience before he goes off to college.
On a date night that takes them to the beach, she convinces him to skinny-dip. Their clothes are stolen by other teens, and a fully naked Lawrence emerges from the water to fight them and get their items back.
It's a shocking scene, but one for which the Oscar winner had no qualms.
WILL FERRELL COMEDY 'STRAYS' CLOSES OUT SUMMER OF RAUNCHY COMEDIES AS GENRE BOUNCES BACK FROM WOKE BACKLASH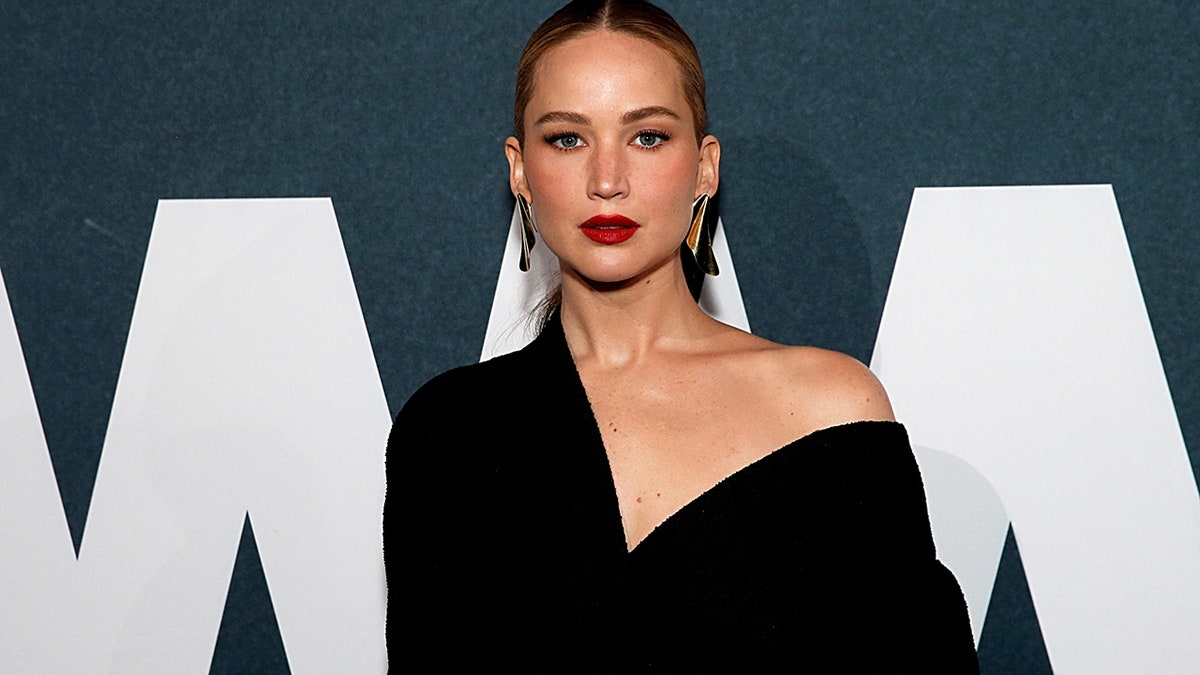 She told Variety while promoting the movie earlier this year, "I didn't even have a second thought. It was hilarious to me."
Fans were mixed in their reactions to the scene, with most surprised by the "Hunger Games" star's appearance.
"Never thought I'd see a naked Jennifer Lawrence body slam a kid on the beach but maybe nature is healing," one person wrote on X.
"Did I really just watch Jennifer Lawrence fight in the nude? Wtf," wrote another.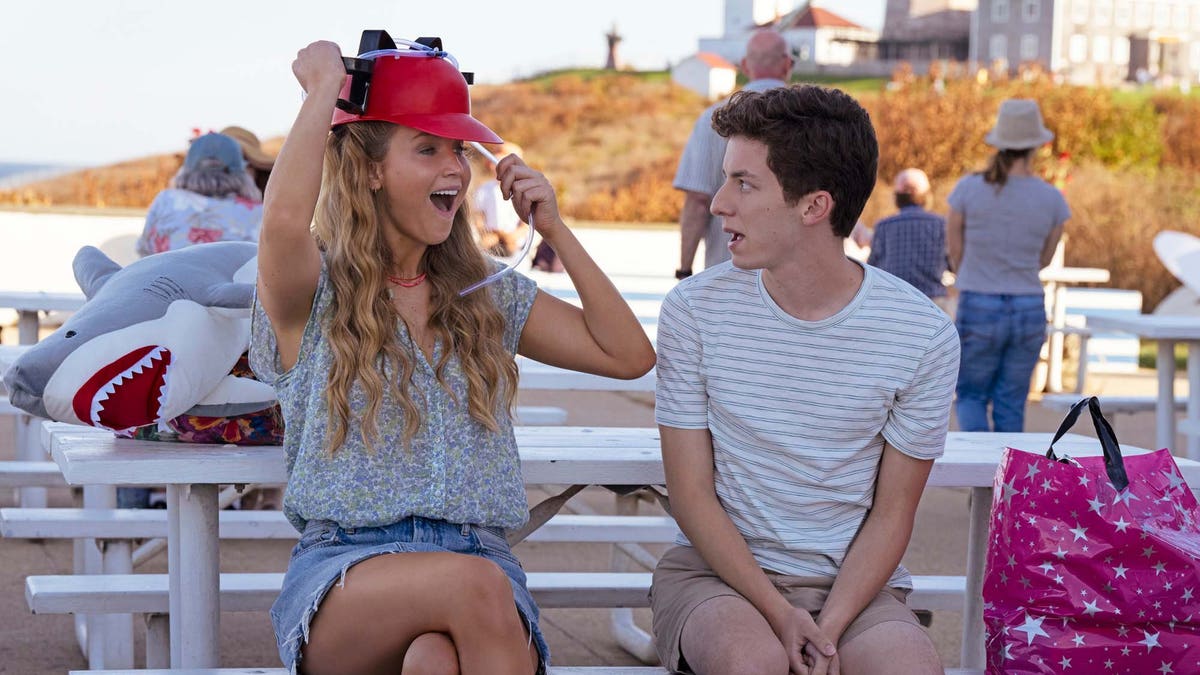 JENNIFER LAWRENCE IS 'SO EXCITED' JENNIFER LOPEZ AND BEN AFFLECK HAVE REUNITED
"No way Jennifer Lawrence went fully nude in No Hard Feelings," said a third.
Despite the furor surrounding the scene, it seems unlikely to have negative impact on Lawrence's career.
"No one under 40 cares about Jennifer Lawrence or other actresses' boobs," Robbie Vorhaus, a crisis, reputation and communications expert, tells Fox News Digital. "This generation has seen it all: violence, pornography, gaslighting, addiction, war. Millennials and Gen Zers are inured to nudity, sex, cursing or gender flexibility."
"Times are changing, and this generation cares far more about climate change than a naked actress in a cute movie," he added.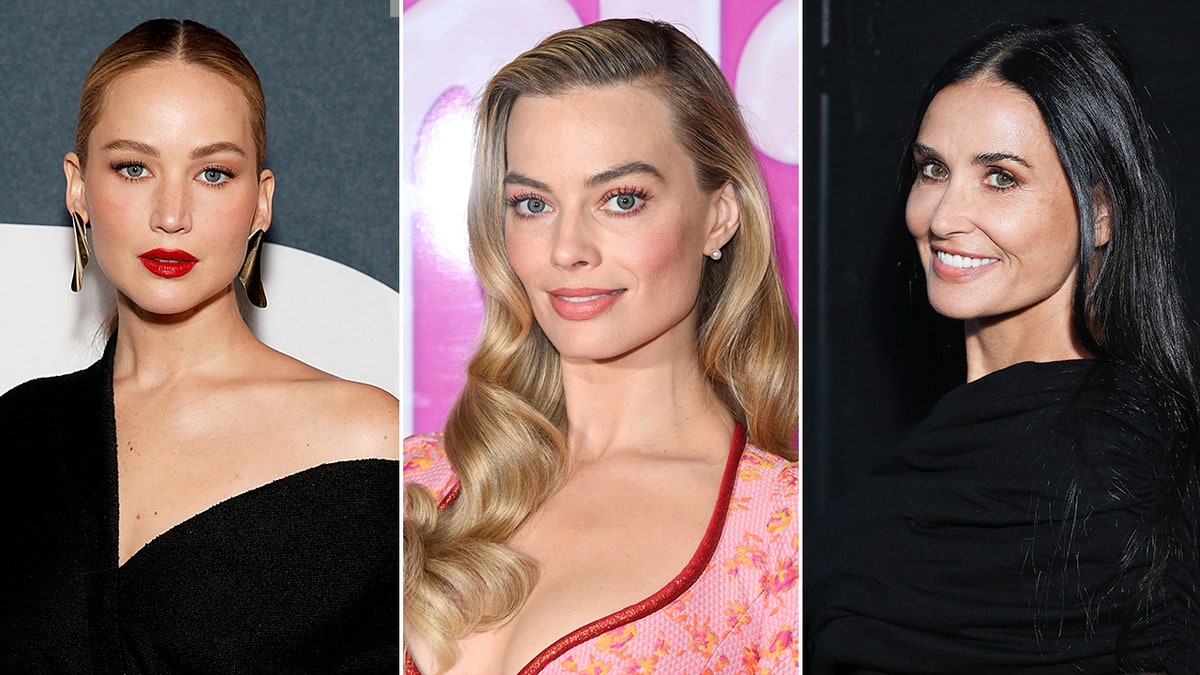 Doug Eldridge of Achilles PR agrees.
"In the last decade, the notion of nudity has seen both sides of the proverbial sword, ranging from empowerment to belittling, which has been [complicated] by the dichotomy between the #MeToo movement and the protective aspects of Hollywood 'brand building' in terms of controlling both the narrative and the nudity," he told Fox News Digital.
Lawrence isn't the only star who surprised or impressed audiences with their willingness to bare it all. Here's a look at others who have seen the good and bad of opting to go nude on screen.
CLICK HERE TO SIGN UP FOR THE ENTERTAINMENT NEWSLETTER
Dakota Johnson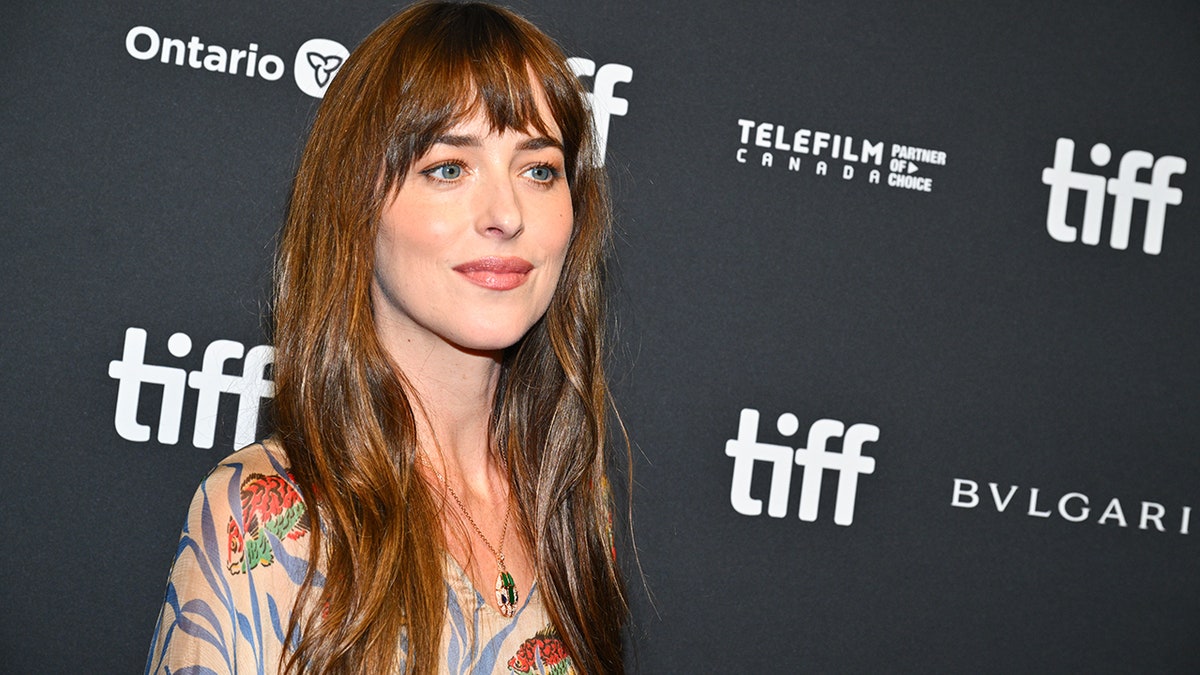 Given the content involved in the "50 Shades of Grey" books and films, nudity was to be expected. But taking on the high-profile role of Anastasia Steele, the naïve young woman who becomes involved in the world of BDSM through the wealthy Christian Grey, was going to be a risk nonetheless.
Dakota Johnson, the daughter of Melanie Griffith and Don Johnson, had already worked on several films like "The Social Network" and "21 Jump Street" when she accepted the role.
Reflecting on the part in 2022, she told Vanity Fair, "I'm a sexual person, and when I'm interested in something, I want to know so much about it. That's why I did those big naked movies."
The 34-year-old admitted to some issues with the "50 Shades" films, mostly over the direction and dialogue and less so the nudity.
When asked if she regretted making them, Johnson told the outlet, "No. I don't think it's a matter of regret… If I had known at the time that's what it was going to be like, I don't think anyone would've done it. It would've been like, 'Oh, this is psychotic.' But no, I don't regret it."
Johnson has gone on to appear in critically acclaimed films like "The Lost Daughter" and "Persuasion," and has an upcoming Marvel movie, "Madame Web," on her slate.
DAKOTA JOHNSON SAYS ALFRED HITCHCOCK 'TERRORIZED' GRANDMOTHER TIPPI HEDREN: HE 'RUINED HER CAREER'
Halle Berry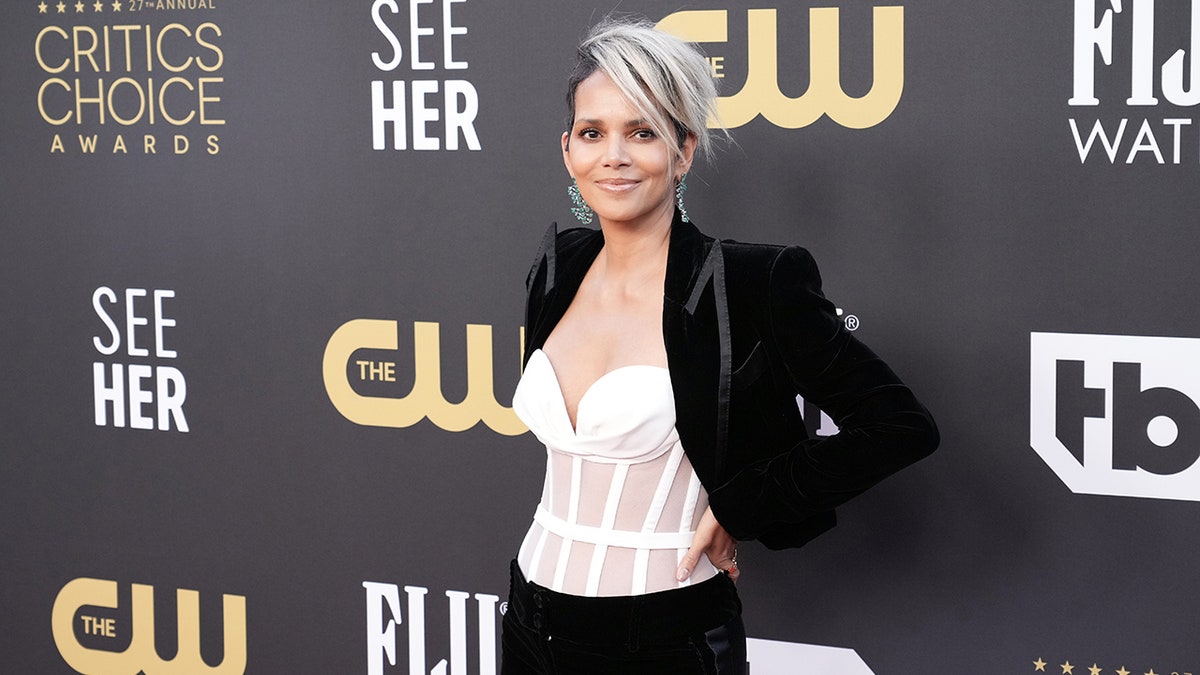 Halle Berry was already a megastar by the time she did her first-ever topless scene in 2001's "Swordfish."
There were reports she had received an extra $500,000 for agreeing to the partial nudity, but the actress has always disputed the claim.
Berry told The New York Times Magazine in 2001, "If I were charging for them, it would be a lot more than $500,000."
The "X-Men" star actually credits the part with allowing her to feel confident in taking what would be her Oscar-winning role in "Monster's Ball."
"But had I not shed my inhibitions in 'Swordfish,' I would have been afraid to tackle a love scene like this in "Monster's Ball." That's a tribute to listening to your gut and doing what you think is right for you, and not getting caught up in what other people think about the choices you make," she told the outlet.
HALLE BERRY HILARIOUSLY SHUTS DOWN HATERS AFTER POSING NUDE
Margot Robbie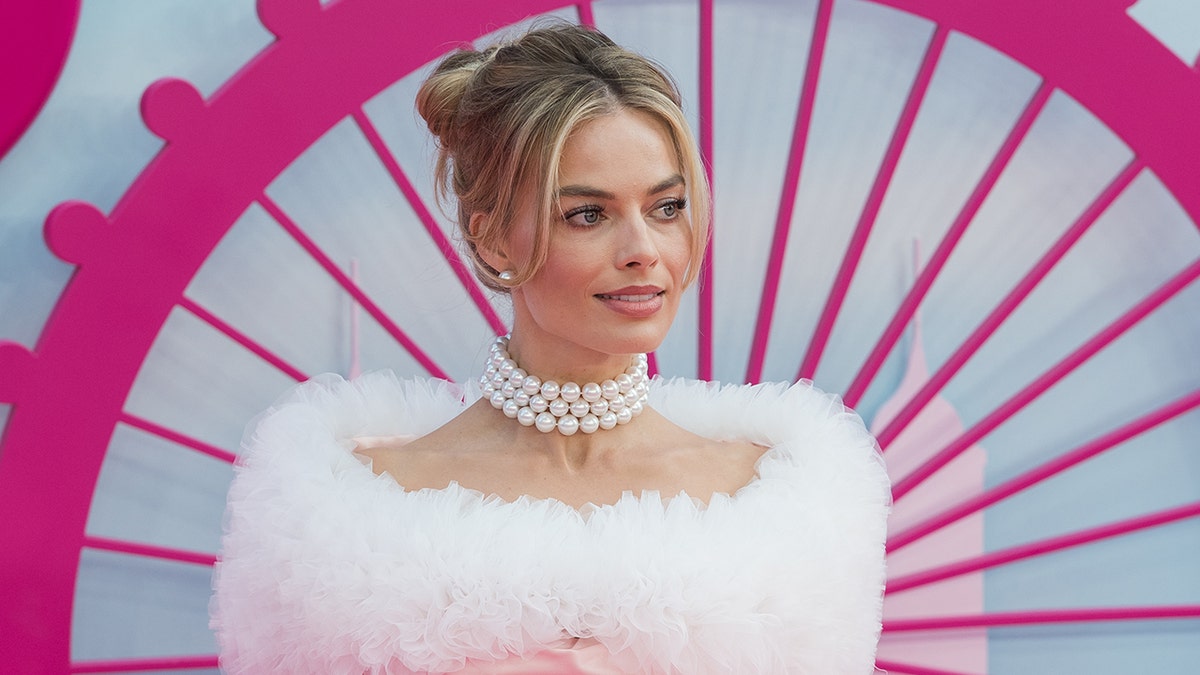 Margot Robbie became a breakout star in "The Wolf of Wall Street," portraying the wife of Leonardo DiCaprio's character.
The actress appears nude in the film, and one of the earliest scenes she shot involved her standing naked in a doorway.
"My first racy scene was the standing in the doorway, totally naked," she told The New York Times in 2013. "So that was diving in head first. And I was petrified. I'd come to work that morning and I was shaking, so scared, like, 'I can't do this.'"
That early-career nudity didn't stop Robbie from starring in the biggest movie of 2023 thus far, "Barbie," a fantasy comedy about the titular children's toy come to life.
MARGOT ROBBIE SHARES THE 'DORKY' ACTRESS WHO TURNED DOWN 'BARBIE,' EXPLAINS WHY ICONIC DOLL IS NOT 'SEXY'
Kate Winslet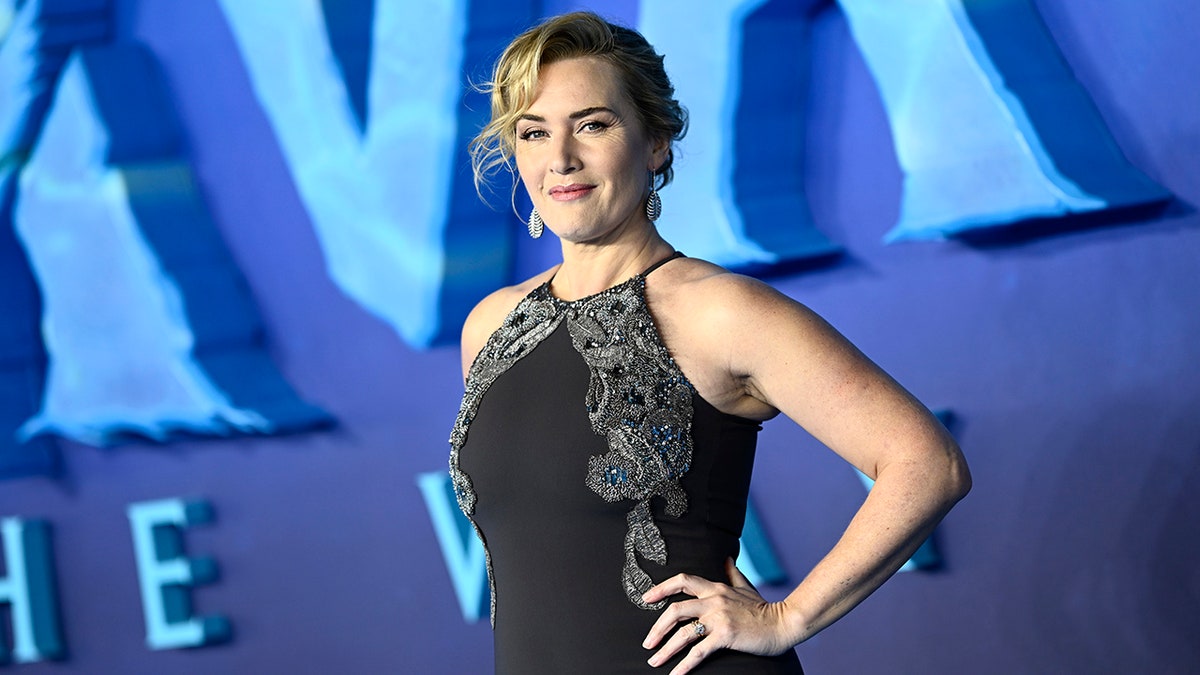 Kate Winslet has dared to bare all in several films, including one of the most famous scenes in "Titanic," where her character Rose poses naked on a couch for Leonardo DiCaprio's Jack.
The actress later appeared nude in such films as "Quills" and "Little Children," as well as 2008's "The Reader," for which she earned a best actress Oscar.
More recently, Winslet appears topless in her latest film, "Lee."
In an interview with Vogue, the 47-year-old explained why she's not shy about nudity.
Winslet said she began her career as the "fat kid at the back with the wrong f---ing shoes on. I was consistently told I was the wrong shape. I was consistently told I would have to settle for less."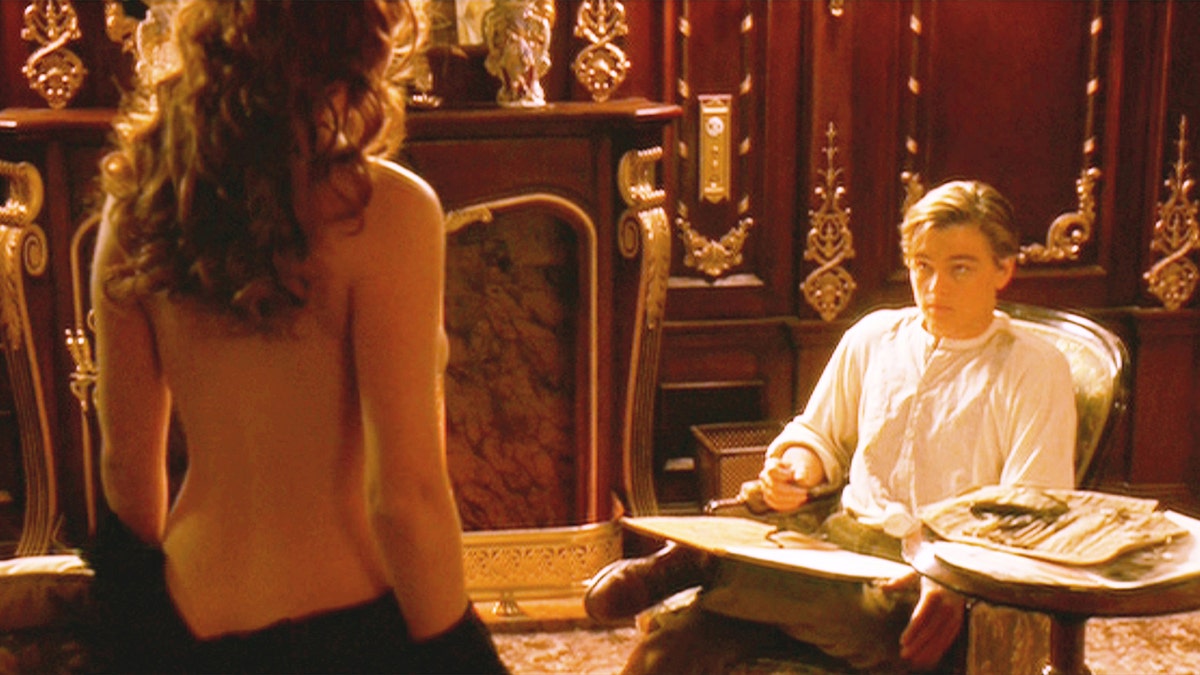 KATE WINSLET, GISELE BÜNDCHEN AND LENI KLUM SHOW OFF RISQUÉ FASHION TREND: PHOTOS
When asked why she did not settle, she laughed, "'Cause I wasn't going to take that s--- from anyone."
The actress also reflected on the years of criticism about her body and how she's able to deflect it to this day.
"I think it probably stems from having been subjected to the most awful scrutiny and judgment, and, actually, I would go so far as to say bullying, from mainstream media when I was in my 20s," Winslet said.
CLICK HERE TO SIGN UP FOR THE ENTERTAINMENT NEWSLETTER
Meg Ryan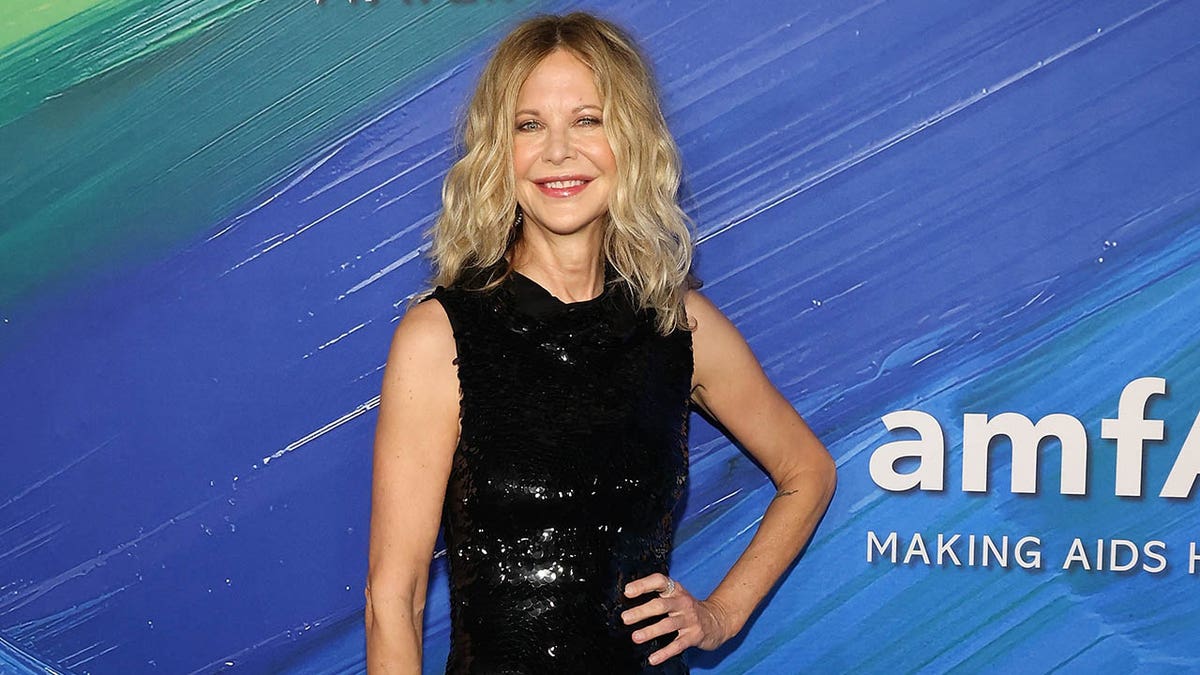 Meg Ryan was the queen of rom-coms in the '80s and '90s, with films like "When Harry Met Sally…," "Sleepless in Seattle," and "You've Got Mail" on her résumé.
In 2003, she appeared nude in the erotic thriller, "In the Cut," and audiences reacted negatively to the movie and her role in it.
The actress starred in several more films after "In the Cut," and following 2009's "Serious Moonlight," Ryan took an extended break before directing and producing 2015's "Ithaca," followed by another extended break until this year's "What Happens Later," in which she stars, directs and produces.
Ryan addressed the issue of the controversial "In the Cut" role in a 2019 interview with The New York Times Magazine.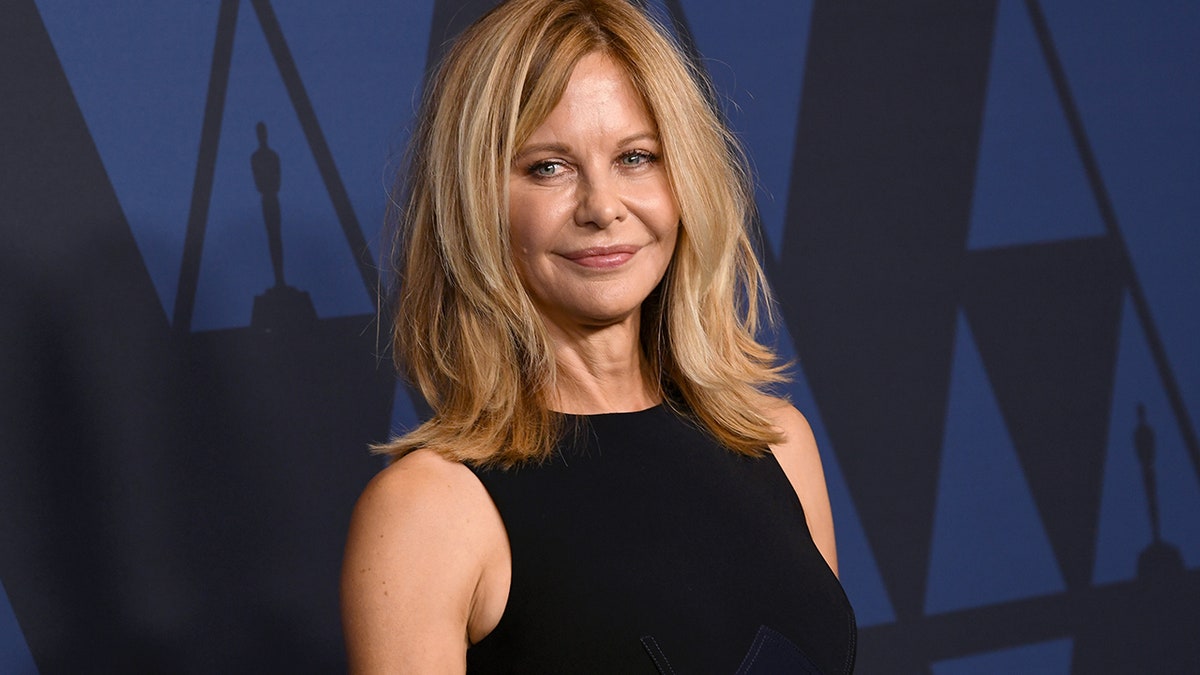 MEG RYAN ON HER CHANGING FACE: 'I LOVE MY AGE'
"I was surprised by the negative reaction. I loved the movie and loved that experience and loved [director] Jane Campion," she said.
"I don't think I handled it well," the actress continued. "Since then, I've had publicists say to me, 'You should've prepared your audience for your doing something different.' 'In the Cut' was a sexual thing, and sex throws people. I'd never presented myself like that before; it was so different from my assigned archetype. Probably I had a very neutered image."
Despite the backlash, Ryan told the outlet that her career slowdown afterwards was "mutual."
"I felt done when they felt done, probably," she said.
LIKE WHAT YOU'RE READING? CLICK HERE FOR MORE ENTERTAINMENT NEWS
Elizabeth Berkley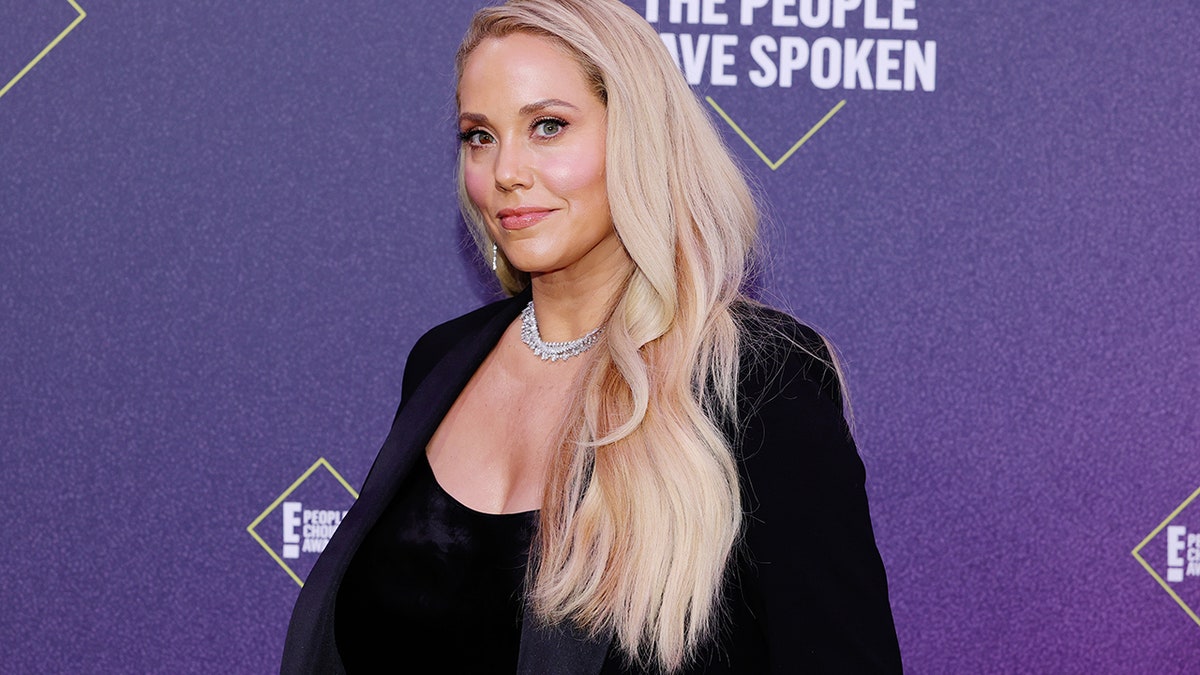 Elizabeth Berkley rose to fame on the teen sitcom "Saved by the Bell" as brainy Jessie Spano before the series was canceled.
Afterward, the actress took the role of stripper and dancer Nomi Malone in "Showgirls," the first major NC-17 movie widely released.
The film was a critical and box office failure, but has become a cult classic over the years.
Berkley spoke about the life-changing role with People in 2020.
"It was a life moment, and I cannot help but say I would be a different person had I not gone through the depths of what it taught me," she said.
CELEBRITIES WHO HAVE PLAYED STRIPPERS
"I wasn't looking for shock value," she continued. "That wasn't my intention. When I first read about the role, it was a visceral moment. I thought, 'That's mine.'"
Berkley reflected on the backlash the film received, saying she didn't understand why she bore the brunt of the criticism.
"Of course it was disappointing that it didn't do well, but there was so much cruelty around it," she recalled. "I was bullied. And I didn't understand why I was being blamed. The job as an actor is to fulfill the vision of the director. And I did everything I was supposed to do."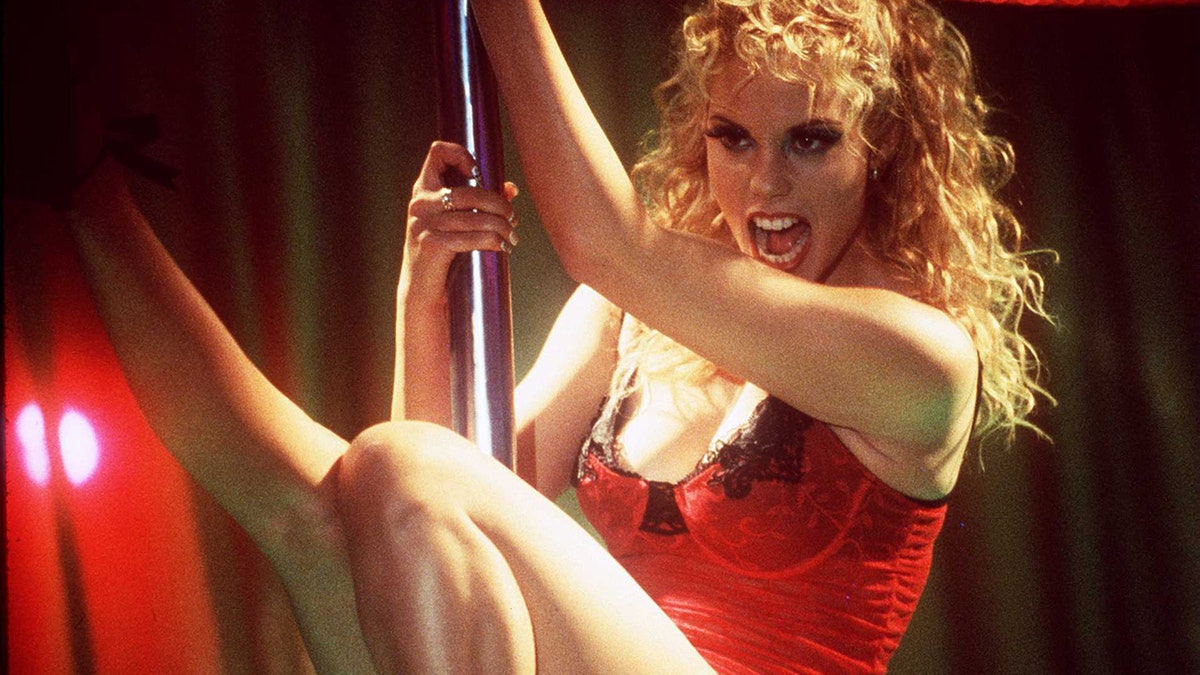 Berkley was also hurt when "no one associated with the film spoke up on my behalf to protect me. I was left out in the cold and I was a pariah in the industry I had worked so hard for."
As Eldridge explained, "There is also a correlation between how nudity is revealed and how it is received — in other words, critically acclaimed movies with nudity are given more of a pass than other films which feature much of the same content."
"Upon closer look, there's often one degree of separation: Winslet ('Titanic') and Robbie ('The Wolf of Wall Street') were both Oscar-level movies with big-name directors (James Cameron, Martin Scorsese), whereas other femme forms on film were met with criticism, including [Demi] Moore, Berkeley, Ryan, just to name a few," he said.
Despite the backlash, Berkley did continue to work, taking on smaller parts over the years in films like "The First Wives Club" and "Any Given Sunday."
'SHOWGIRLS' BARES ALL IN SELF-MOCKING DVD
Demi Moore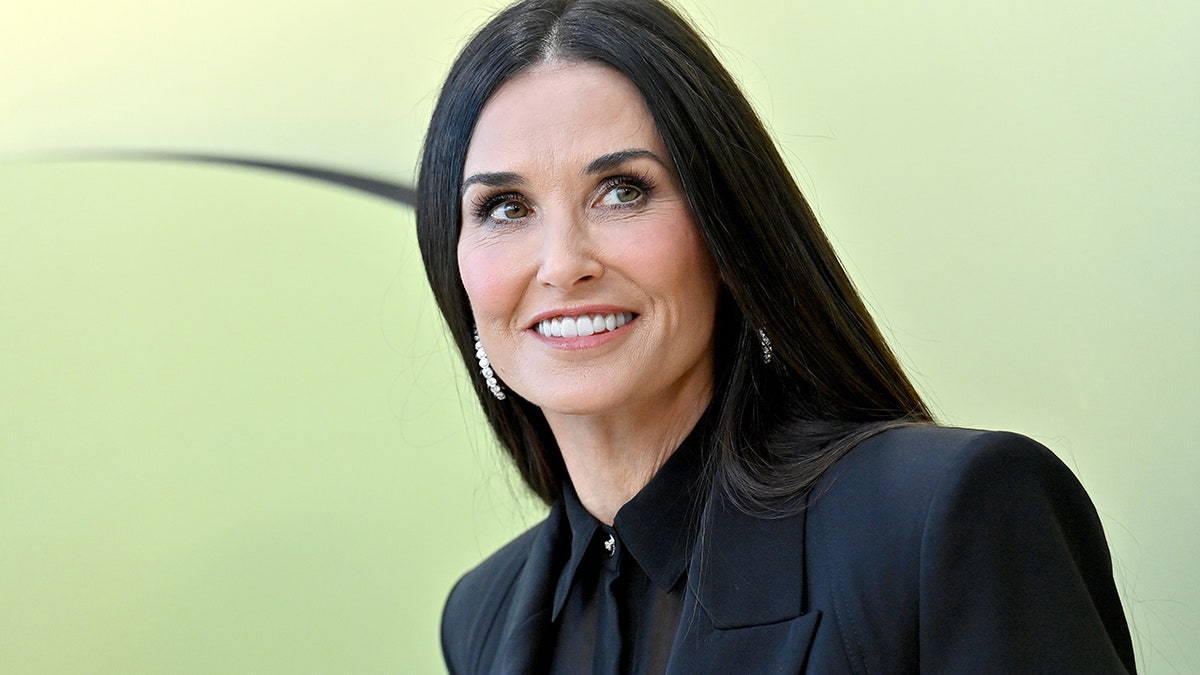 Demi Moore had previously appeared nude in the film "The Scarlet Letter," with no major dent to her career, but when she starred in 1996's "Striptease," in which she appeared nude as a former FBI secretary turned stripper, things took a turn.
Moore was paid a then-record setting $12.5 million for the role, making her the highest-paid actress at the time.
"Striptease" ended up being a critical and box office failure, however.
Her next film, "G.I. Jane," for which she famously shaved her head, also suffered at the box office.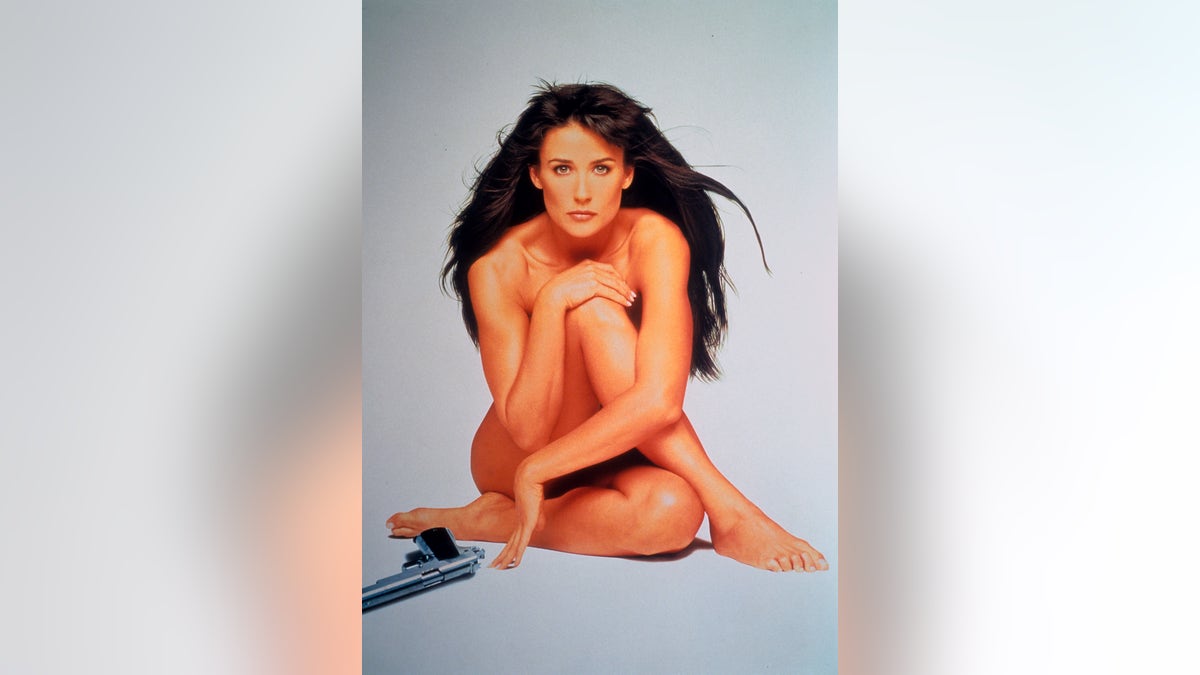 According to the Telegraph, a senior executive at Disney, the studio behind "G.I. Jane," allegedly said, "We don't know what to do. People just don't want to see her. We would have to drag them kicking and screaming to see this movie."
Moore ended up stepping away from the spotlight for a few years before appearing in "Charlie's Angels: Full Throttle," and garnering attention for her marriage to and later divorce from Ashton Kutcher.