Deion Sanders, Colorado land commitment from highly ranked 2025 quarterback
Colorado has a bye in Week 8
The impact of Deion Sanders on the Colorado football program continues to be immense.
As the Buffaloes made headlines to start the 2023 college football season, Sanders' impact on recruiting became obvious.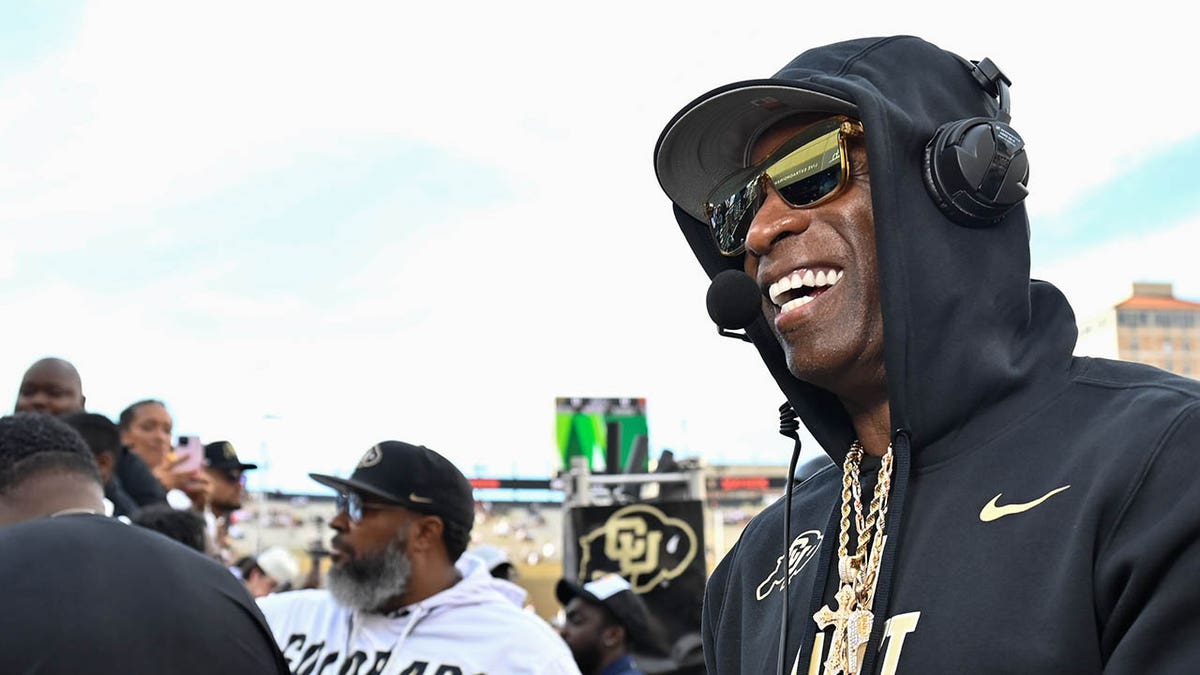 High school football stars will want to play for "Coach Prime," an NFL Hall of Famer and one of the best cornerbacks of all-time.
On Friday, Sanders and the Buffaloes landed a commitment from 2025 four-star quarterback Antwann Hill Jr., according to ESPN.
DEION SANDERS, COLORADO FACE HARSH CRITICISM FROM STANFORD PLAYER: 'THEY ARE MERCENARIES'
Hill is the fourth-ranked quarterback in ESPN's 2025 class and the 49th overall prospect.
"[The coaches] really think I really fit their scheme, what they got going on up there," Hill said, per ESPN. "Coach [Sean] Lewis, Coach Prime, they really want me to take over once Shedeur [Sanders] leaves, so I mean, I'd be the next guy up that will be a highly ranked quarterback to get that position. And I feel like I'd be good learning from Shedeur. Just taking notes from him, taking his leadership skills and putting them into mine. Really, they were saying, be ready to take over once Shedeur leaves, because I'm the next man up."
Hill is the first top-300 quarterback to commit to Colorado since Sanders was named head coach in December. He had offers from Alabama, Georgia, Clemson and Florida State, among others.
The commitment from Hill fills a need for "Coach Prime," who could have his son under center once again next season.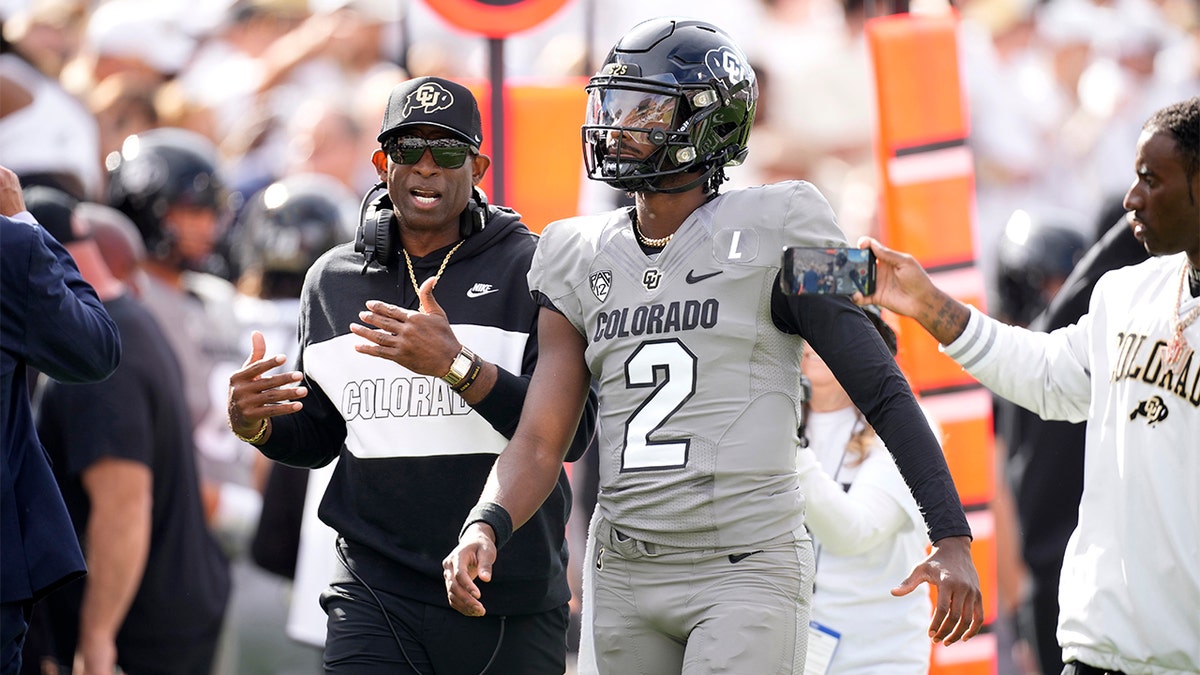 Shedeur Sanders is a junior who is eligible for the 2024 NFL Draft, though whether he will leave college after the season has been a topic of discussion. One of Sanders' other sons, Shilo, is a graduate student with two years of eligibility remaining, according to Denver Sports.
CLICK HERE FOR MORE SPORTS COVERAGE ON
While attending a Denver Broncos game in September, the elder Sanders scoffed at the idea of his two sons making the leap to the next level after the 2023 college football season.
"We kind of got into it once we came here," he said. "Shilo said, 'Oh, wow, Shedeur, look. You're going to be in the NFL next year.' I said, 'No, he ain't.'"
"That y'all ain't going nowhere," Sanders responded when asked by his son Shedeur to clarify what he was trying to say.
Sanders later expanded on those comments in an interview with USA Today, insinuating that a decision on the NFL Draft had not yet been made.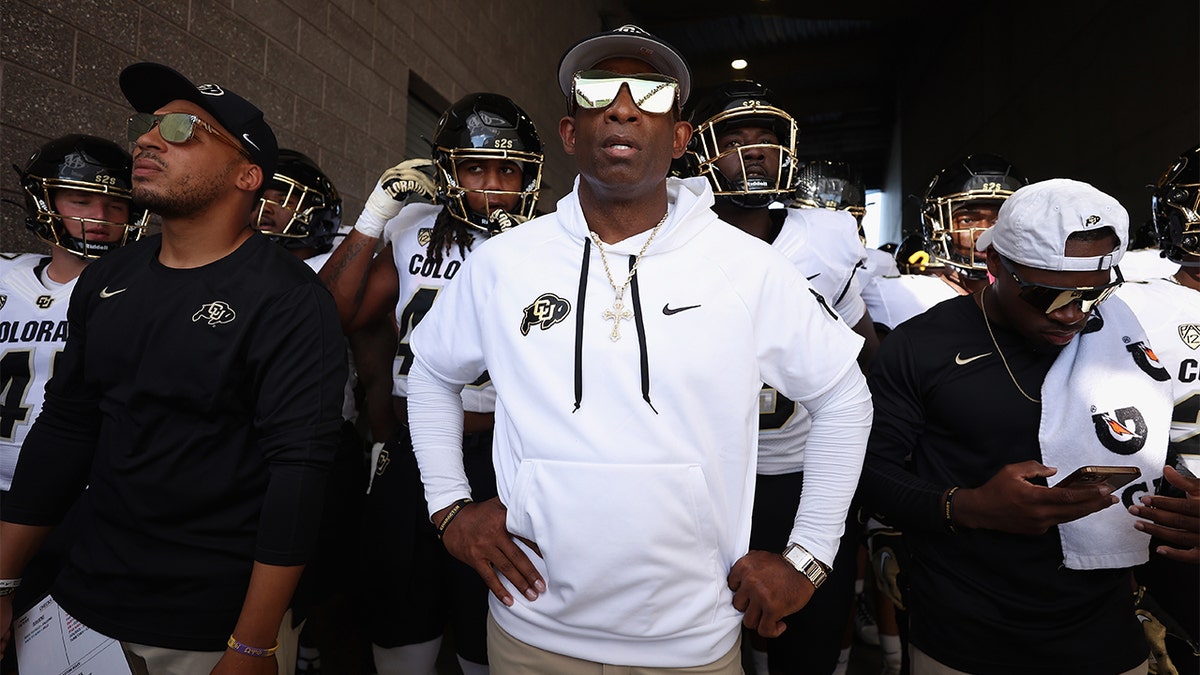 "I'm always gonna do what's best for my kids," Sanders said. "Let's believe that. So whatever that entails, we're gonna make the decision that suits them."
Colorado is facing its first test of adversity with Sanders in charge after blowing a 29-0 lead to Stanford in Week 7, losing in double-overtime to the Cardinal.
The Buffaloes have a bye in Week 8 before they face No. 25 UCLA in Week