Philadelphia police commissioner resigns amid crime wave
Police Commissioner Danielle Outlaw will leave her position on Sept. 22, Philadelphia's mayor says
Philadelphia Police Commissioner Danielle Outlaw will be leaving her position later this month to take on a new job with the Port Authority of New York and New Jersey, Mayor Jim Kenney announced Tuesday.
"Commissioner Outlaw has worked relentlessly for three and a half years during an unprecedented era in our city and a number of crisis situations, and she deserves praise for her commitment to bring long-overdue reform to the Department after years of racism and gender discrimination prior to her appointment," Kenney said in a statement. "We wish her success in her new position and thank Commissioner Outlaw for her dedication to serve the residents of Philadelphia."
Outlaw, who became the first Black female Philadelphia Police Department commissioner in February 2020, will serve her final day on Sept. 22 before becoming the Deputy Chief Security Officer at the Port Authority of New York and New Jersey, which oversees airports, bridges, tunnels and other transportation infrastructure in the New York City area.
"As weak gun laws in Pennsylvania continue to allow illegal and legal guns to infiltrate our city, the Commissioner and her team have stayed focused on new approaches to manage the gun violence crisis," Kenney added. "During the Commissioner's time as leader, a record-number of guns have been recovered, clearance rates have improved and non-fatal shootings and homicides have decreased at a rate double the rate of some of the other major U.S. cities that have also seen decreases. Even with these successes, we continue to face the challenge of more guns on the streets than ever – but we've been able to decrease shootings and homicides and I give the Commissioner and her team credit for making that happen."
PHILADELPHIA VIETNAM VETERANS MEMORIAL VANDALIZED; $20,000 IN DAMAGE, CARETAKERS SAY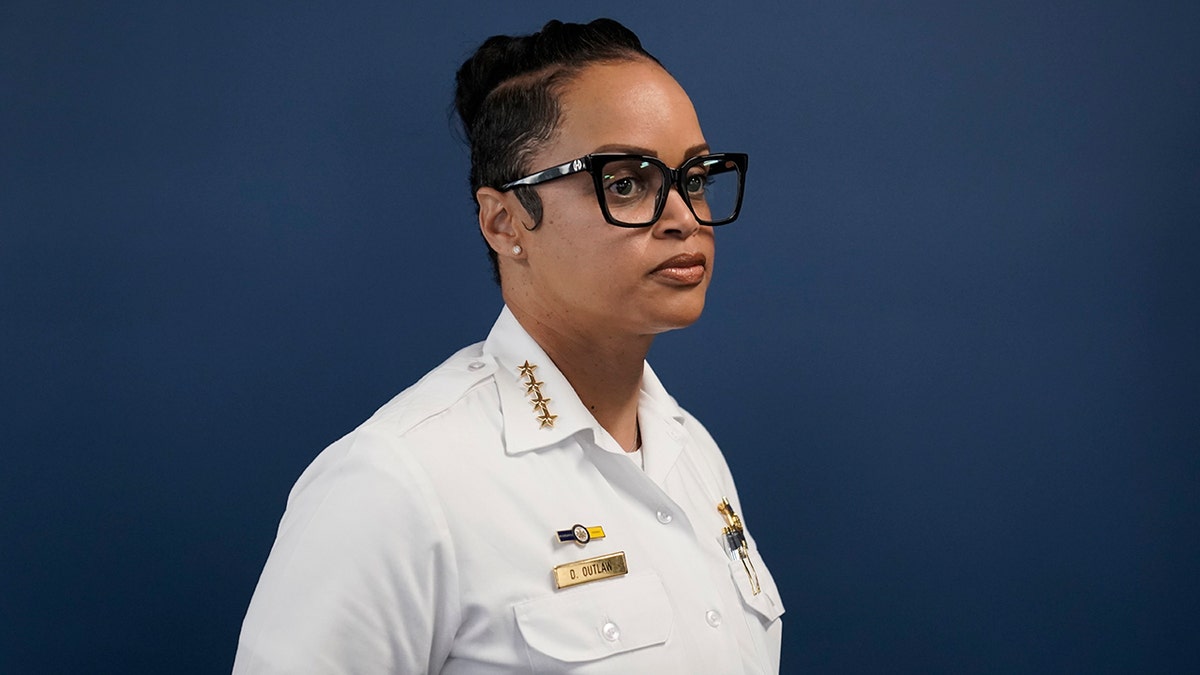 Crime data from the Philadelphia Police Department shows there has been a 21% drop in homicides this year to date compared to the same day in 2021, when the city recorded 562 homicides throughout the year.
But prior to Outlaw leading the department, the data shows Philadelphia annually recorded between 246 to 391 homicides each year between 2007 and 2019.
In 2020, when she took over, there were 499 homicides, followed by 562 in 2021 and 516 in 2022.
PHILADELPHIA BOY, 12, FOUND SHOT DEAD, WRAPPED IN PLASTIC IN TRASH CAN
First Deputy Commissioner John Stanford has been appointed by Kenney to Interim Police Commissioner.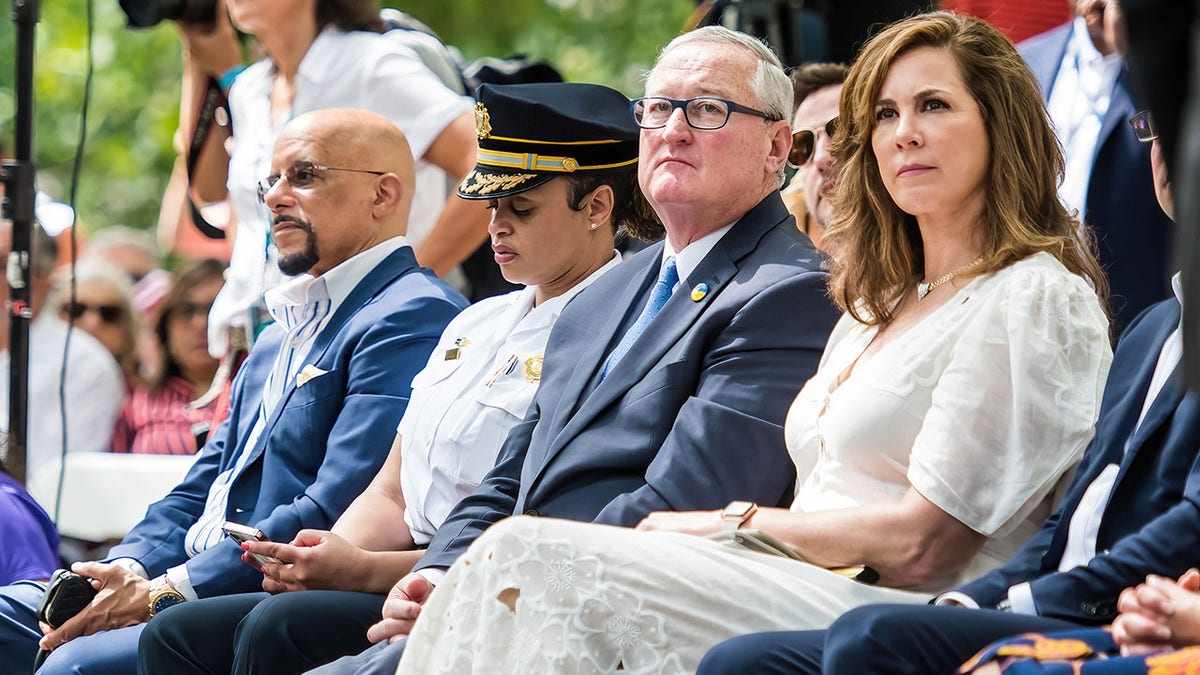 Kenney's office said that shortly after Outlaw began her role as commissioner, the department "continued to work throughout the pandemic even though they lost a number of officers in the line of duty because they contracted COVID and passed.
"Two months later, the department faced another crisis moment with the police killing of George Floyd in Minneapolis, which sparked civil unrest in the city and throughout the country," the office added.
Outlaw was quoted as saying herself that "It has been my honor and privilege to serve during Mayor Kenney's administration and alongside each member of the Philadelphia Police Department.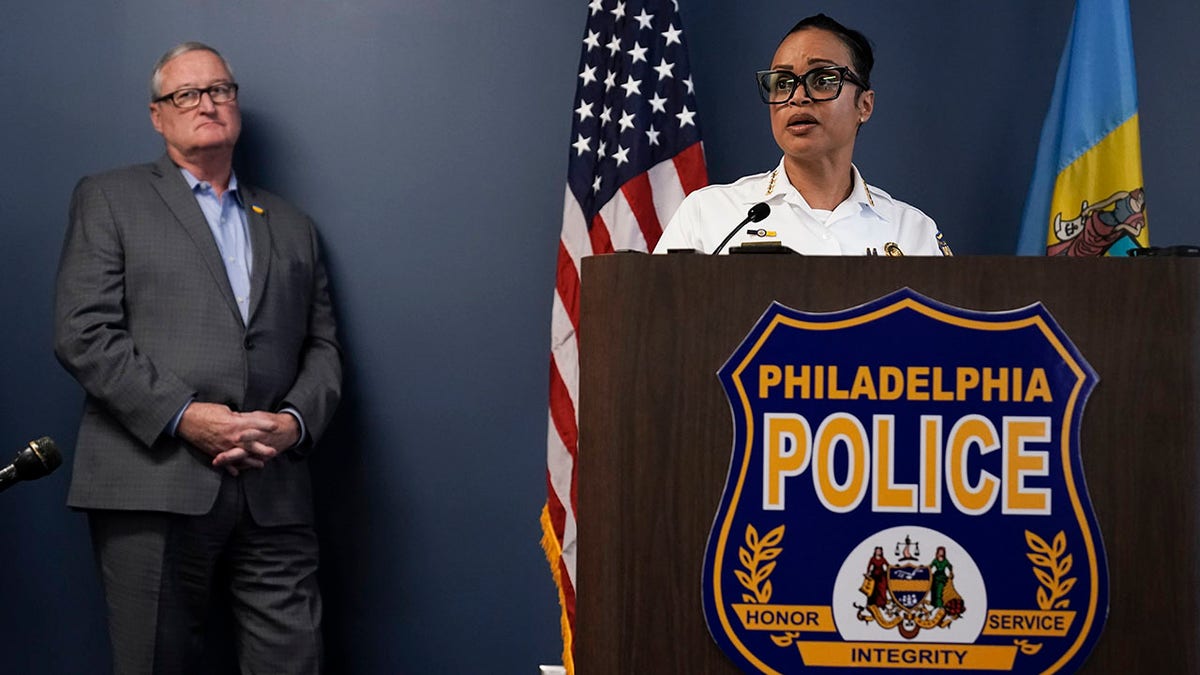 "The hard work, resilience, and professionalism of our force is truly commendable. Our team has shown incredible adaptability and has worked tirelessly to maintain our pillars of organizational excellence, crime prevention and reduction, and community engagement and inclusion even in the face of adversity," she also said. "My staff's teamwork, innovative thinking, and determination have kept the Department moving forward, and for that, I am