McCarthy to green light Biden impeachment this week
McCarthy will tell House Republicans impeachment against Biden is the 'logical next step' for their investigations
Fox News Digital has confirmed House Speaker Kevin McCarthy, R-Calif., will tell House Republicans today that beginning an impeachment inquiry against President Biden is "the logical next step."
Tuesday morning's Punchbowl newsletter reported that House Republican leaders will meet behind closed doors Thursday for a scheduled update from House Judiciary Committee Chairman Rep. Jim Jordan, R-Ohio, and House Oversight Committee Chairman Rep. James Comer, R-Ky., on their investigations into Biden and his son, Hunter Biden. At the meeting, McCarthy is expected to say an impeachment inquiry is the "logical next step" for the Republican majority.
Sources previously told Fox News Digital that Republicans were planning to launch an impeachment inquiry into Biden this month. Three separate GOP-led committees have investigated allegations that Hunter Biden leveraged his father's official government positions to secure foreign business deals. The open question for Republican lawmakers is whether President Biden ever personally benefited from his son's deals or abused the power of his office to influence them in any way.
McCarthy said last month that an impeachment inquiry would only happen with a formal House vote.
MCCARTHY 'DANGLING' BIDEN IMPEACHMENT INQUIRY TO DELAY RECKONING OVER SPENDING, SOME CONSERVATIVES SAY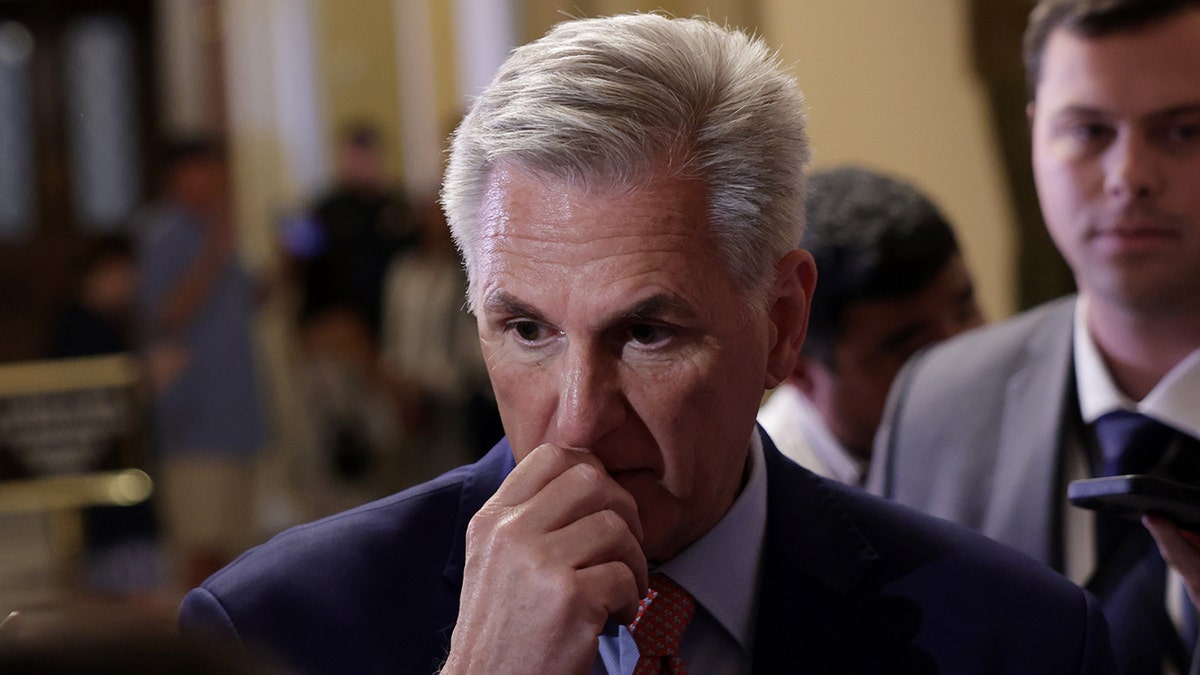 "To open an impeachment inquiry is a serious matter, and House Republicans would not take it lightly or use it for political purposes. The American people deserve to be heard on this matter through their elected representatives," McCarthy told Breitbart News in a statement. "That's why, if we move forward with an impeachment inquiry, it would occur through a vote on the floor of the People's House and not through a declaration by one person."
That means 218 lawmakers will need to support an impeachment inquiry against Biden, and it is not at all certain House Republicans have the votes to do it. Several GOP lawmakers including Reps. Ken Buck, R-Colo., and Don Bacon, R-Neb., have voiced skepticism about impeachment. Even some House conservatives who support impeachment have complained about the timing, with Rep. Dan Bishop, R-N.C., telling Fox News Digital last week it appeared McCarthy was "dangling" the issue to avoid a confrontation over spending ahead of the next deadline to fund the government.
MCCARTHY SAYS BIDEN IMPEACHMENT INQUIRY WOULD NEED HOUSE VOTE, IN DEPARTURE FROM PELOSI AND DEMOCRATS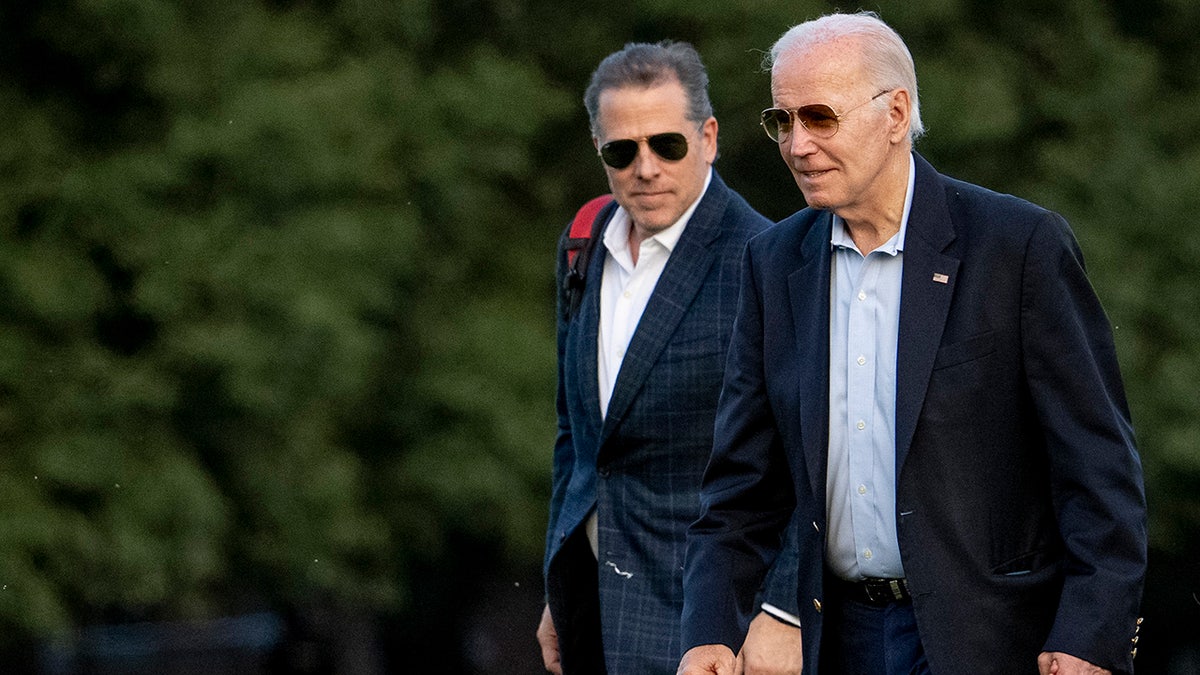 The House Freedom Caucus and other conservatives have urged McCarthy to force deeper spending cuts and to attach GOP priorities to any short or long-term deal, though that's unlikely to get Senate or White House approval. They view the last debt-limit deal as a betrayal because it did not significantly curtail government spending.
"Hiding behind impeachment to screw America with status quo massive funding … will not end well," Rep. Chip Roy, R-Texas, warned GOP leaders earlier this month.
5 KEY DEMANDS HOUSE CONSERVATIVES ARE MAKING BEFORE TAKING PARTIAL GOVERNMENT SHUTDOWN OFF THE TABLE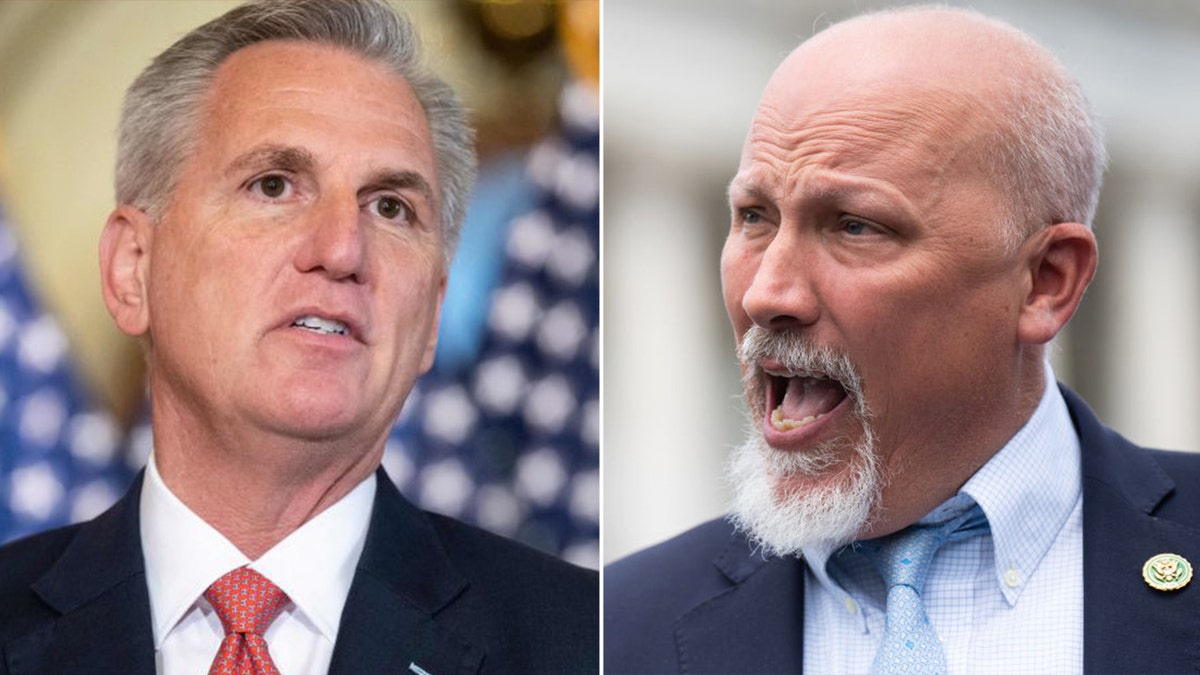 With such a narrow House majority, Republicans can only afford to lose five votes from their conference in an impeachment inquiry vote. Were the House to reject impeachment, it would be a major embarrassment for McCarthy and House Republicans, who would have nothing to show voters for their investigations in next year's general election.
At the same time, impeachment hardliners like Rep. Matt Gaetz, R-Fla., have threatened to attempt to remove McCarthy if the House does not follow through with an impeachment vote.