Jemele Hill floats Colin Kaepernick as Aaron Rodgers replacement after Jets star's injury
Kaepernick has not appeared in a game since the end of the 2016 season
The New York Jets' quarterback situation appeared to be in flux Monday night after Aaron Rodgers went down and left his team debut against the Buffalo Bills with an ankle injury.
After Rodgers suffered the injury, Zach Wilson was put into the game. He eventually would help the team to a 22-16 victory, but speculation began on social media about who the Jets could pick up to start or at least compete for the job with Wilson.
Names like Carson Wentz, Matt Ryan, Cam Newton and Joe Flacco were floated. Another name put into the atmosphere was Colin Kaepernick.
CLICK HERE FOR MORE SPORTS COVERAGE ON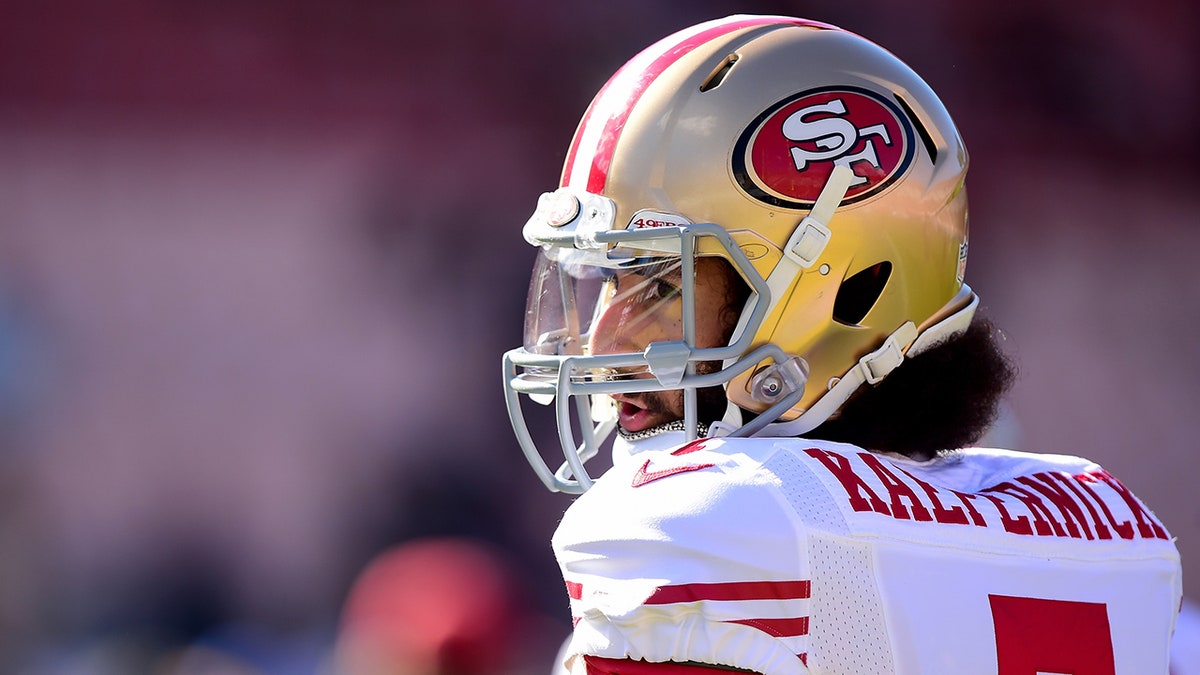 "There's a QB right there in New Jersey who took a team to a Super Bowl and a NFC championship game. Rhymes with Happernick," pundit Jemele Hill wrote on X, the platform formerly known as Twitter.
"Think you mean the same QB who was hurt and then reclaimed his starting spot as soon as he was healthy. I know this will shock you, but most QBs need to be surrounded with good players. And when he no longer had that terrific defense in his last season, he threw ::checks notes:: 17 TDs and 4 INTs," Hill added in response to another X user.
Columnist Wajahat Ali took it a bit further.
"Kaepernick is not an alleged rapist, murderer, or assaulter of women. He quietly took a knee to protest police brutality against black bodies," Ali wrote on X. "All of this is to say he will never find another chance in the NFL."
Kaepernick has not played since the 2016 season. He had 2,241 passing yards, 16 passing touchdowns with two more on the ground and only four interceptions. His final appearance came on Jan. 1, 2017 against the Seattle Seahawks. The 49ers were 1-10 in 11 Kaepernick starts.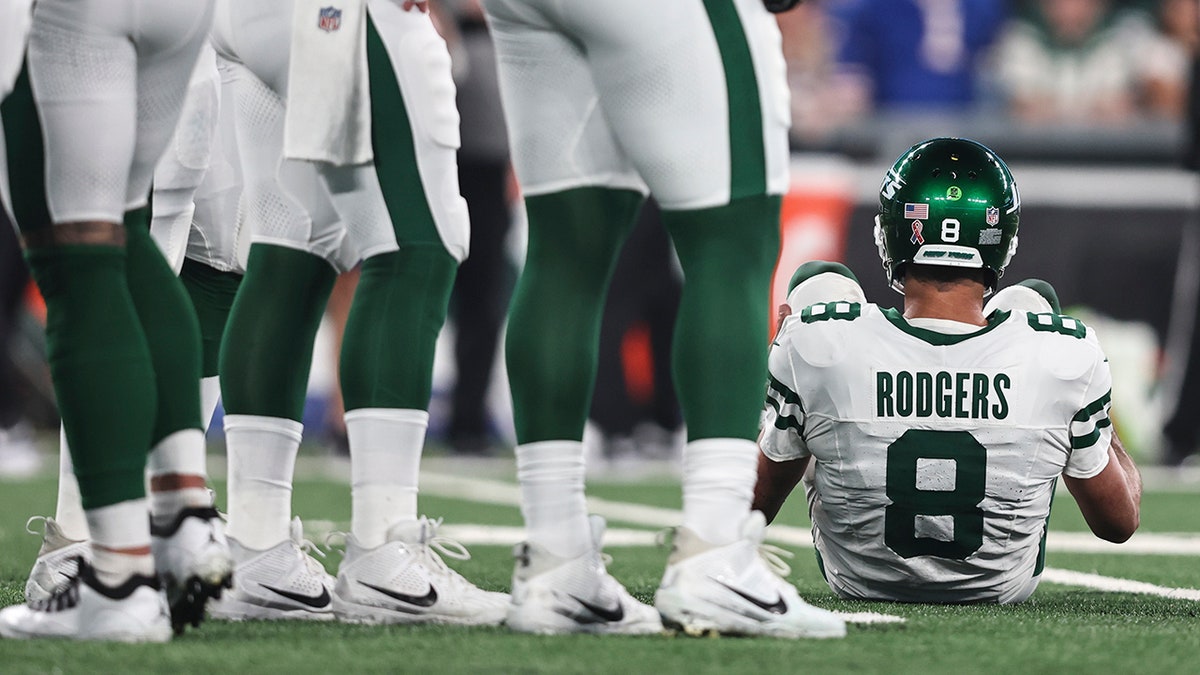 PATRICK MAHOMES UNBOTHERED BY CRITICISM AFTER LOSS: 'PEOPLE ARE KIND OF WAITING FOR YOU TO GO DOWN'
Since then, Kaepernick has been at the forefront of social activism, calling for the abolishment of the police and prisons as well as likening the NFL Draft to a slave auction. He accused NFL owners of blackballing him from the league, and after the two sides settled, his two tryouts in front of scouts failed to yield a contract with a team.
He also told NPR in May he has not seen any "substantial change" in the NFL when it comes to the league addressing social injustice.
He told Sports Illustrated last month he was going to keep pursuing an NFL return.
Kaepernick has put out videos showing that he is staying ready if an NFL team called. A Nike video over the summer showed several Nike-endorsed athletes working out with him.
Kaepernick will turn 36 in November.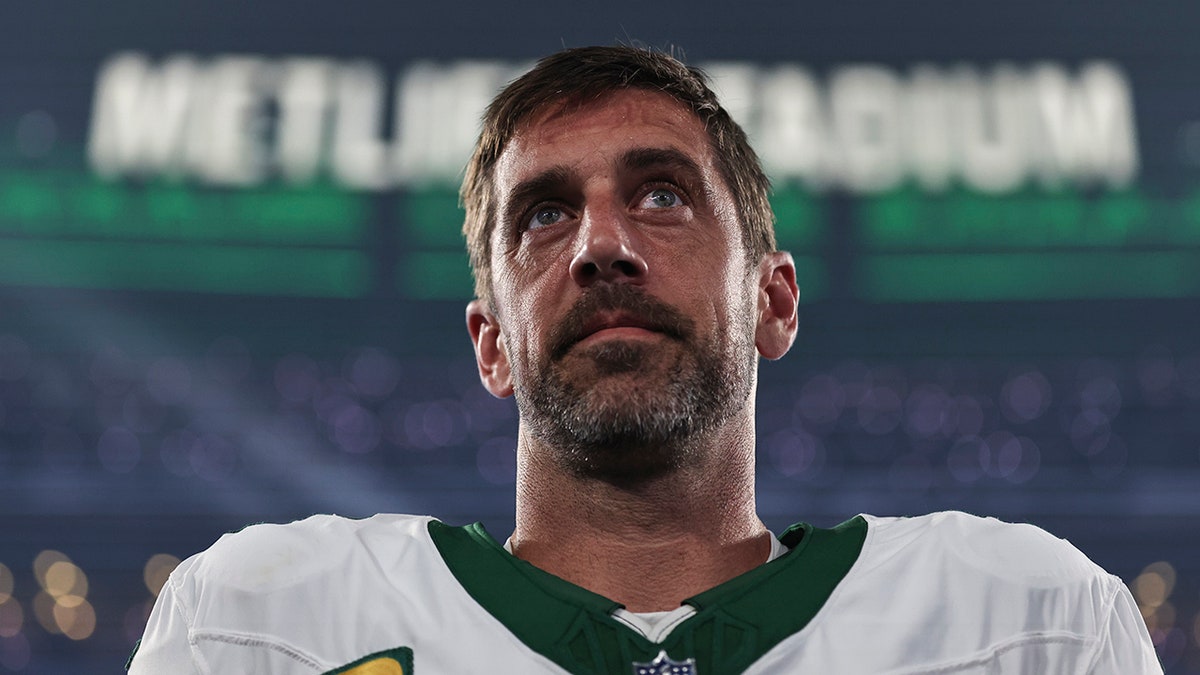 Jets head coach Robert Saleh said after the game he believed Rodgers suffered an Achilles injury. For now, Wilson is QB1.