Duke's Riley Leonard receives unusual motivational text from mom before each game
Leonard says he needs to 'keep his ego in check'
Duke quarterback Riley Leonard was thrust into the national spotlight on Monday as he led the Blue Devils to an upset victory over No. 9 Clemson, 28-7.
Leonard had a big rushing touchdown in the third quarter to give the Blue Devils the lead. Duke did not look back from there. Playing a top school like Clemson is motivation enough for a player like Leonard, but he definitely gets some extra help from his mother before games.
CLICK HERE FOR MORE SPORTS COVERAGE ON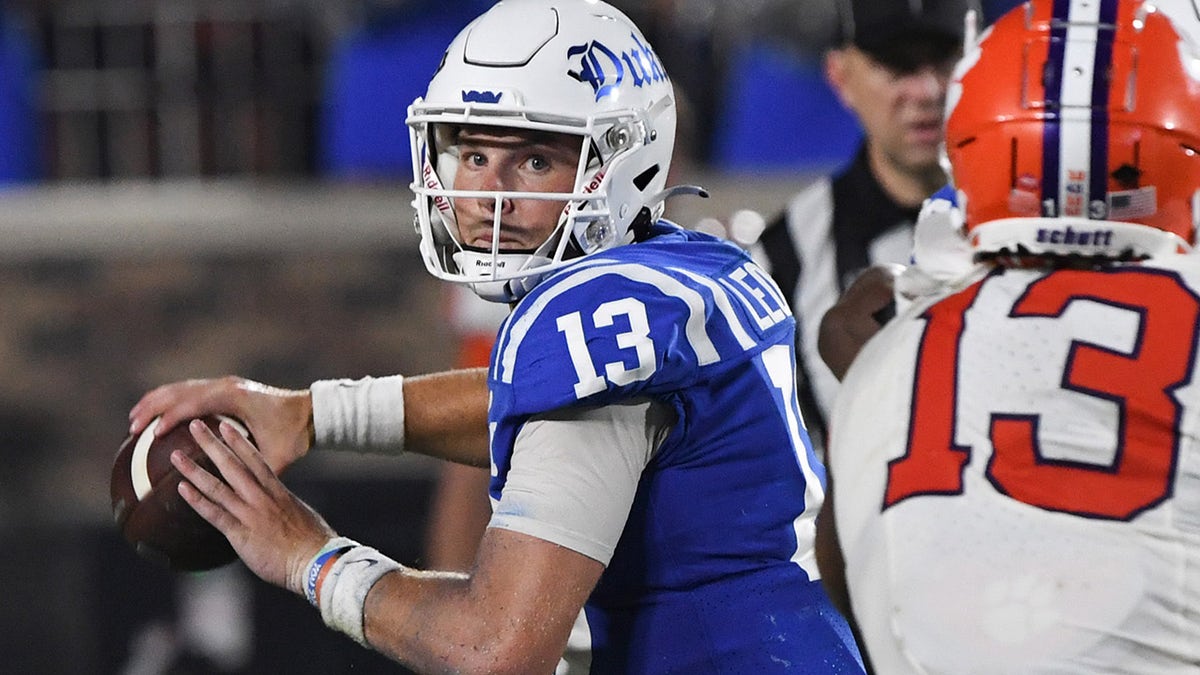 The junior quarterback, who had 20 touchdown passes in 2022, receives a text from his mother before every game for added motivation. The text message reads, "You suck."
The unusual pregame ritual was highlighted on the ESPN broadcast. Leonard even wears a bracelet that reads, "You suck." The broadcast explained that Leonard uses his mother's text to "keep his ego in check."
Leonard committed to Duke in 2020. He appeared in seven games in his freshman season before taking the reins last year. The Blue Devils were 9-4 last season and had not had at least nine wins in a season since 2014. They also won their first bowl game since 2018.
TURNOVER-FILLED CLEMSON LOSS TO DUKE 'ALMOST INDESCRIBABLE,' DABO SWINNEY SAYS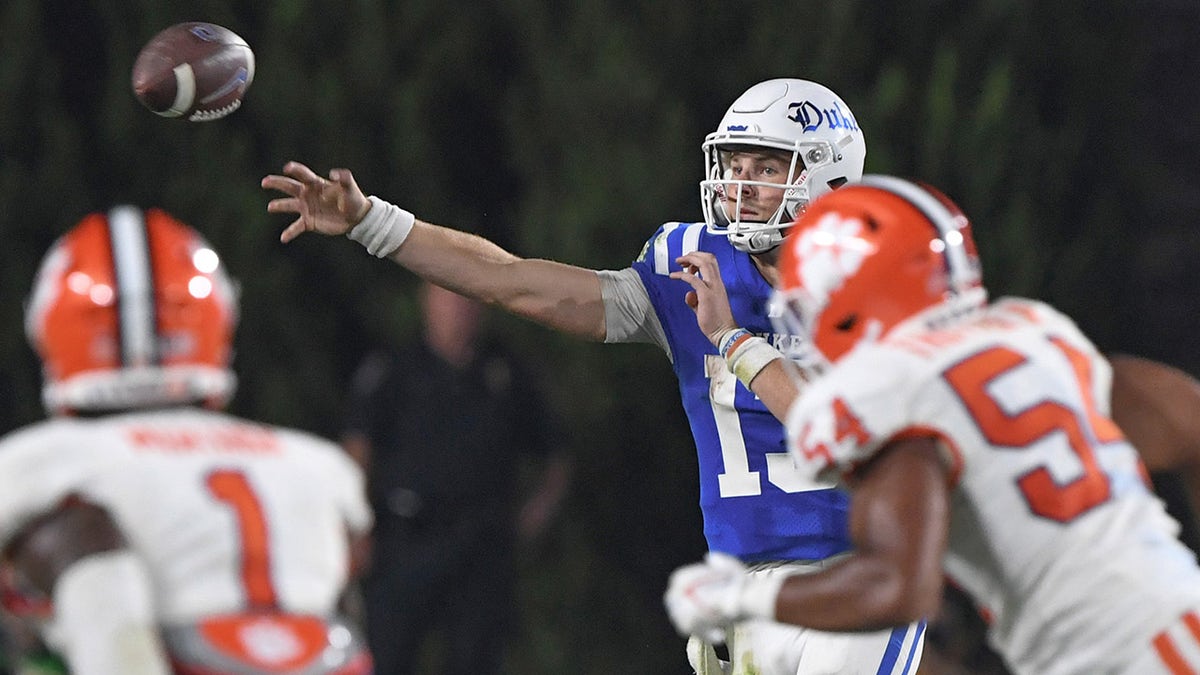 The Alabama native received offers from Ole Miss, Syracuse, Tulane, South Alabama, Southern Miss, Nebraska, Vanderbilt and New Orleans before he went to Duke, according to 247 Sports.
On Monday, Leonard was 17-of-33 for 175 yards. He also rushed for 98 yards, buoyed by the 44-yard touchdown scamper in the third quarter.