Biden has 'iron grip' on Democratic Party despite 'mental infirmity, incompetence': WSJ writer
'Hunter Biden revelations would have generated calls for resignation in a time of more sanity,' Barton Swaim wrote
President Biden has gotten a pass from the left on "obvious mental infirmity, incompetence and what appears to be a history of self-enrichment" while maintaining a firm grip on the Democratic Party, according to a Wall Street Journal writer.
The WSJ published an opinion piece by editorial writer Barton Swaim arguing that Democrats treat Biden's deficiencies with "omertà."
The piece noted many critics mock conservatives and evangelical Christians "who claim to esteem traditional moral values" for supporting former President Trump, the current 2024 GOP frontrunner. Swaim, a former GOP aide, conceded that "many Republican candidates and officeholders aligned themselves in unseemly ways" with Trump, who he said gets a pass from many despite "erratic, frequently childish and vulgar personal behavior."
"Whatever may be said about the GOP's solicitous attitude to Mr. Trump during the years of his presidency, it compares favorably with the left's omertà in the face of President Biden's obvious mental infirmity, incompetence and what appears to be a history of self-enrichment," Swaim wrote.
BIDEN'S FICTIONAL TALES FACT-CHECKED BY WAPO, NY TIMES BUT OUTLETS STOP SHORT OF DECLARING THEM 'LIES'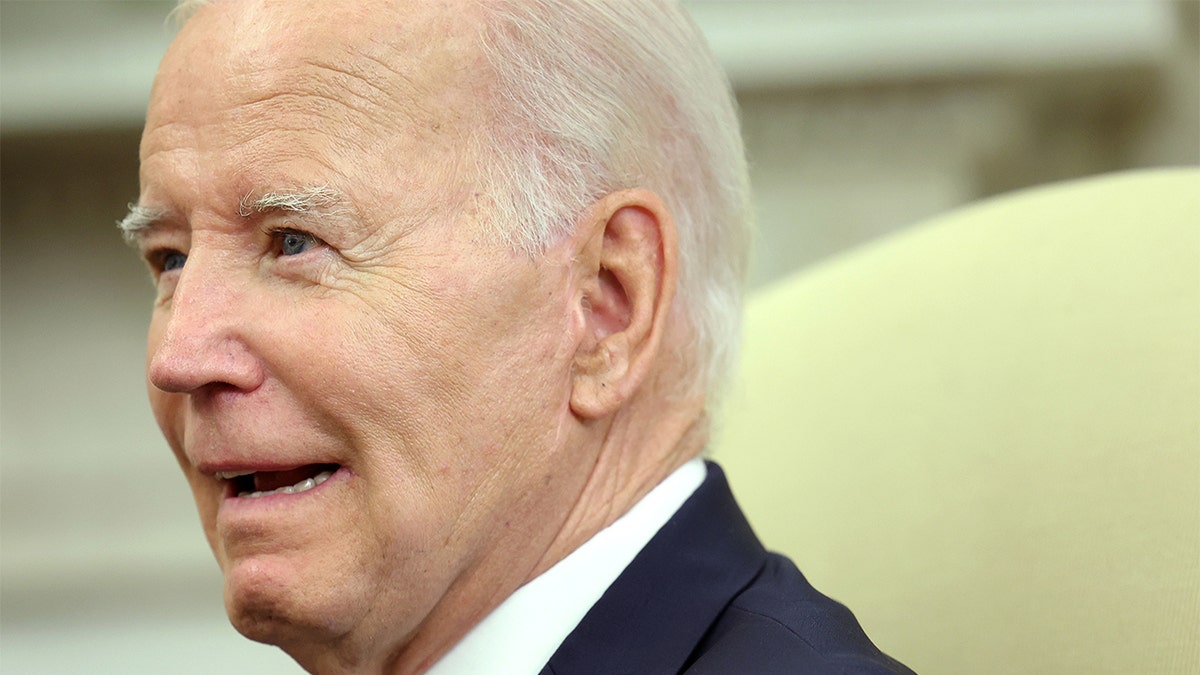 The WSJ writer pointed out some Republicans "refused to find fault" with Trump for anything, while others "made it their mission to destroy him."
"Right-oriented policy organizations and conservative publications endured rancorous public schisms. Conservative religious leaders, including evangelical Christians, fell out with each other," Swaim wrote. "That is more than one can say for the Democratic Party and the mainstream left of the 2020s. The deficiencies of Mr. Trump are different from those of Mr. Biden, but the latter's personal culpabilities and political liabilities are what any normal, uninvested person would call grave."
Swaim blasted Biden's "cringe-making decline," which he wrote is constantly on display.
"His diminished state might be funny in a novel or a movie, but in the real world it's a continuing invitation to bad actors to engage in devilry and expect no consequence," Swaim wrote.
WASHINGTON POST FACT-CHECKER BUSTS SEVERAL OF BIDEN'S GO-TO PERSONAL STORIES: 'TRADITION OF EMBELLESHING'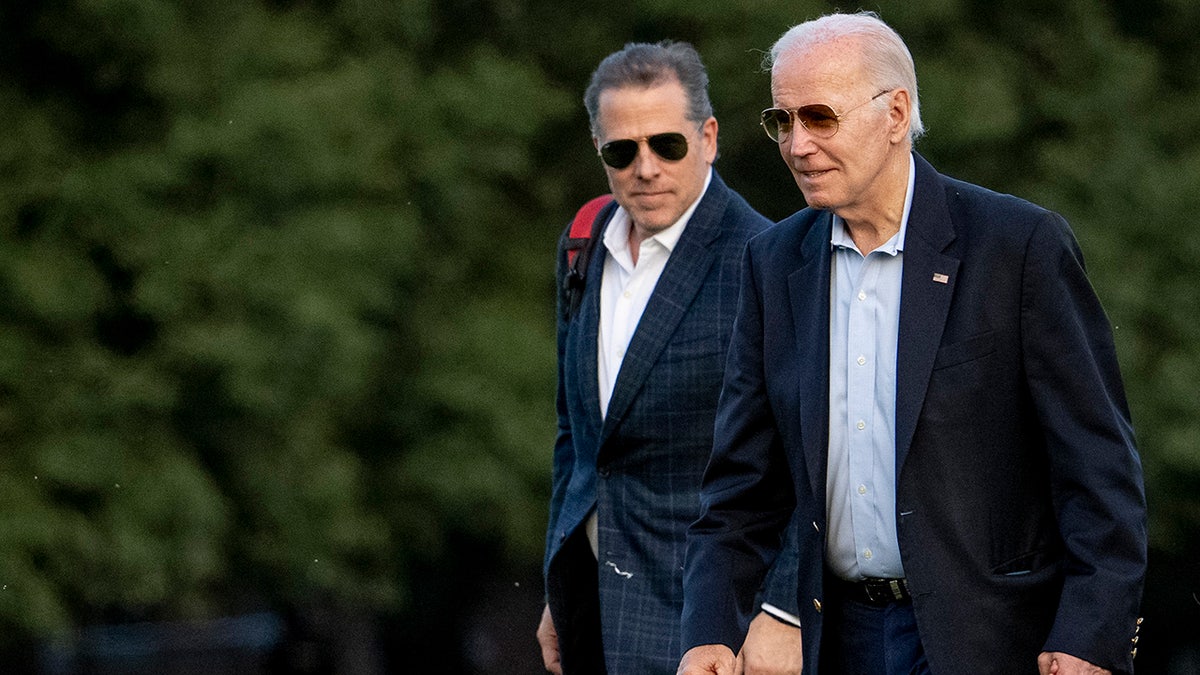 "And yet with a tiny number of unremarkable exceptions, Democratic politicos say nothing," the WSJ writer continued before citing the "stupendously incompetent pullout from Afghanistan" as a key example.
"You might have expected a credible Democrat, maybe a retired military officer, to challenge Mr. Biden in a primary. But no; the party rearranged its traditional primary schedule to begin with South Carolina and so made any primary challenge nearly impossible," he wrote.
It is unusual for incumbent presidents seeking re-election to receive serious primary challenges, although polls have shown a high number of Democrats would prefer Biden not run again.
"The Hunter Biden revelations would have generated calls for resignation in a time of more sanity and less rancor," Swaim wrote.
BIDEN BLASTED FOR COMPARING KITCHEN FIRE IN HIS HOME TO DEVASTATING MAUI BLAZE: 'ABSOLUTELY DISGUSTING'
"This newspaper's editorial page managed to provoke Mr. Trump into many all-caps condemnations," Swaim added. "Has any center-left outlet provoked Mr. Biden into one of those fits of rage for which he is famous?"
Swaim concluded the piece by noting "no one on Mr. Biden's side has dared to say anything disparaging of him" despite obvious shortcomings.
"Now that's what I call fealty," he wrote.