Who is Pittsburgh shooter William Hardison? 'Sovereign citizen' with history of defying law
Pittsburgh squatter William 'Bill' Hardison died after opening fire on deputies who tried to evict him
Gunfire erupted in Pittsburgh Wednesday as an anti-government squatter barricaded himself against deputies attempting to evict him from a house where he'd been unwelcome since March, according to authorities.
The suspect, William Hardison, who went by Bill, covered himself in body armor before trading hundreds of bullets with law enforcement officers in a standoff that lasted more than six hours on the 4800 block of Broad Street in the city's Garfield neighborhood.
City police, deputies and other law enforcement officers from state, local and federal agencies evacuated neighbors and eventually killed Hardison.
PITTSBURGH SUSPECT DEAD AFTER 'HUNDREDS OF ROUNDS FIRED' AMID 'ACTIVE SHOOTER SITUATION': POLICE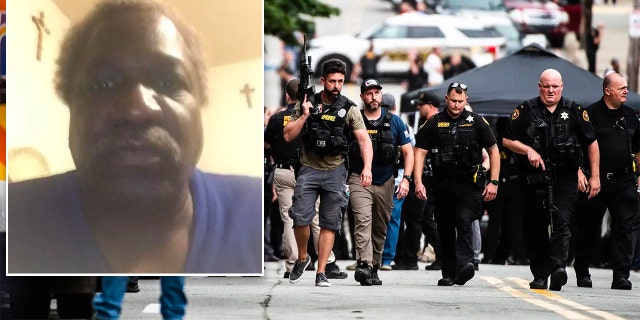 Court records show a number of motor vehicle violations over the years, including several for driving without a license, forgery, as well as criminal cases involving a serious wreck, disorderly conduct, assault and unlicensed carrying of a handgun.
He was a self-described sovereign citizen, authorities said Wednesday, and a profanity-laced 2019 cellphone video shows him ranting at police, claiming they have no jurisdiction over him during a traffic stop.
"Fake cops, fake and fictitious," he says at one point, with a half-dozen squad cars parked behind him, lights flashing.
UTAH MAN SHOT MULTIPLE TIMES BY POLICE DURING TRAFFIC STOP POSSIBLY TIED TO SOVEREIGN CITIZEN MOVEMENT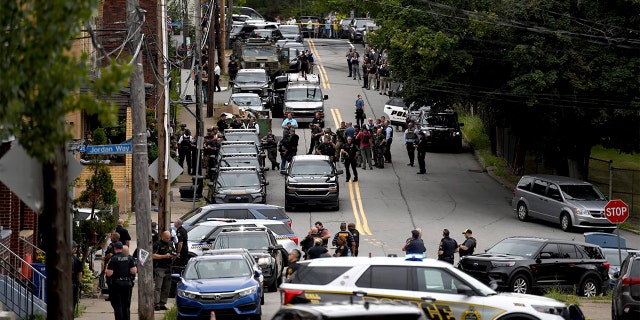 A trooper on the scene Wednesday told Fox News that the suspect barricaded himself inside and shot down police drones in addition to firing at officers. By 5 p.m., Hardison was dead.
"While we had hoped that this incident would not reach this unfortunate conclusion, I am grateful none of our officers was injured in the process of trying to negotiate a peaceful surrender," Pittsburgh Police Chief Larry Scirotto said in a statement.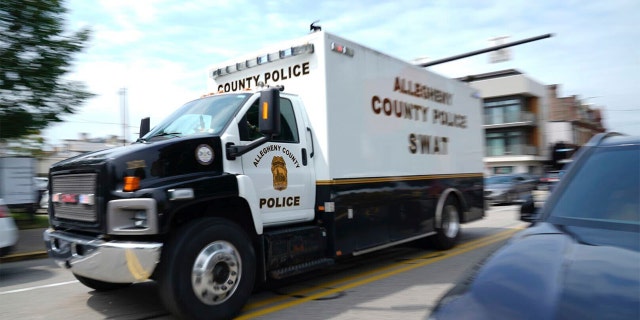 Hardison had been squatting in a home that previously belonged to his brother, Joseph Hardison, who recently died, according to local reports.
At some point, a real estate flipper picked up the property for just $25,000, according to the Pittsburgh Post-Gazette
Hardison wouldn't leave, so the new owner began eviction proceedings in May, the paper reported.
Allegheny County Sheriff Kevin Kraus told reporters during a press briefing that the suspect immediately opened fire on deputies when they showed him the eviction order at 10:25 a.m. He said one deputy injured his head while diving for cover and needed stitches, but no members of law enforcement were struck by gunfire.
Despite Hardison's history of flouting the law, Kraus said deputies had no idea he would be "this dangerous" when they showed up to evict him.