Top ranked Scottie Scheffler offers critique of PGA Tour playoff format, concedes it's 'made for TV'
Scheffler is currently No. 1 in the World Golf Rankings
The opening round of the Tour Championship tees off at East Lake Golf Club in Atlanta on Thursday. Scottie Scheffler, the current world No. 1 ranked pro golfer, will begin the round with a 2-stroke edge.
The Tour Championship utilizes a staggered-scoring format, but Scheffler seems to believe the PGA Tour can find a different way to determine its season-long champion.
"I wouldn't say that it is the best format to identify the best golfer for the year," Scheffler said Wednesday.
CLICK HERE FOR MORE SPORTS COVERAGE ON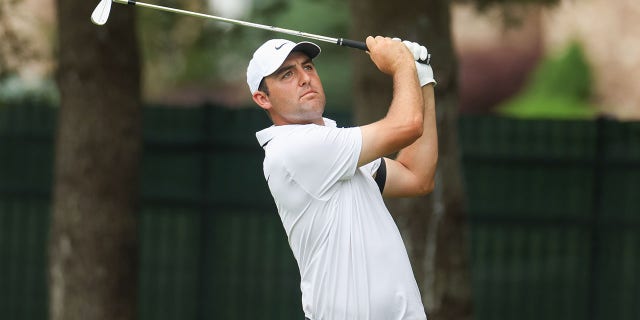 The tour's season-long winner claims the right to a multi-million dollar bonus.
"Jon Rahm played some of the best golf of anybody this year and he's coming into this tournament fourth and he's 4 shots back. And, in theory, he could have won 20 times this year and he would only have a 2-shot lead."
Scheffler victories have yielded 4,218 FedEx Cup points — significantly more than fellow golfers Viktor Hovland and Rory McIlroy.
PGA TOUR STAR JON RAHM REVEALS GOLFERS HEAR FANS TALK ABOUT GAMBLING: 'IT'S VERY, VERY PRESENT
Hovland will start the Tour Championship at eight under, while McIlroy will tee off at seven under.
Brian Harman won the Open Championship this year and heads to East Lake at four under, while the rest of the field will begin at three under to even.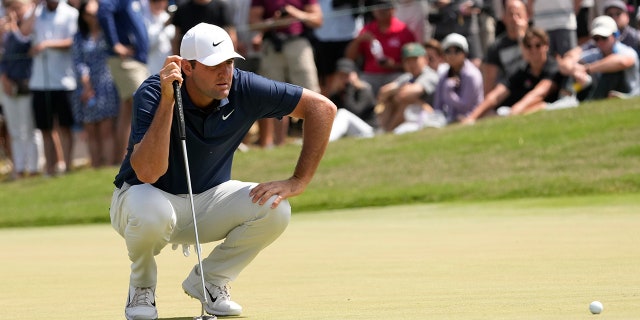 Scheffler said he is well aware that the playoff format makes sense for television.
"I mean, I get it," Scheffler said. "It's made for TV. It may be more exciting for the fans to have this type of format. But as players I think it's not the best identifier of who is playing the best throughout the year. But with that being said, I'm starting this week with a 2-shot lead and, I mean, I'm not complaining about it.
"It's pretty nice. And we're playing for a lot of money this week, and I'm very grateful for that. But as far as identifying the best player throughout the year, I don't think it's the best format."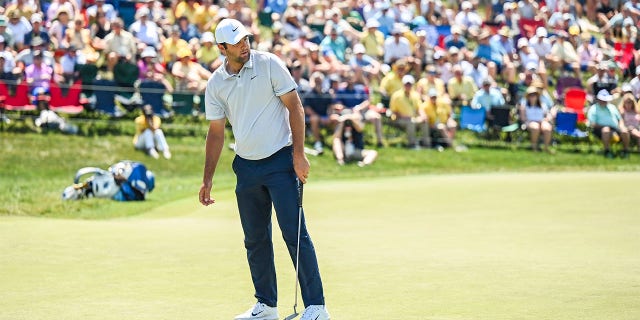 McIlroy trailed Scheffler by 11 strokes last season, but he went on to win the Tour Championship — the third of his career. It also marked McIlroy's most significant win significant victory since the 2019 Players Championship.
McIlroy offered a different perspective on the current playoff format saying he believes it provides a leg up to players who have performed well.
"I do like it this way," McIlroy noted.
"I think it gives the guys that have had the better years an advantage going into the week, which I think they should have. If anything, Scottie this year, he probably should have more of an advantage than a 2-shot lead. But it makes it an exciting week, you know, if guys feel like they have a chance to win. Of all the iterations of the Tour Championship and the FedEx Cup playoffs, I think this is the best one yet."