Man convicted of murdering grandparents in plot to blow up their home, start commune
Police say Ezra Ralston, 29, plotted for months with his friends to kill his grandparents and overtake their waterfront Washington property
A man was sentenced to life in prison last Wednesday after executing a bizarre plot to murder his grandparents, destroy their home and start a commune with his friends on their waterfront property in Washington state.
Ezra Fleming Ralston, now 29, was convicted on two charges of aggravated murder, conspiracy to commit murder and first-degree arson. His girlfriend, Rebecka Neubauer, 25, was sentenced to 33 years and four months in prison on charges of second-degree murder and conspiracy to commit murder.
A search of Ralston's phone found he had "active ongoing discussions" with Neubauer in which they "discuss the murder in advance" before Joanna Gormley and Ted Ralston were found stabbed to death in their burning home in 2020, per a declaration of probable cause from the Pierce County Sheriff's Department.
Sean Higgins, 26, and Spencer Kleine, also 26, were sentenced to life in prison and 45 years in prison, respectively, on the same day for their roles in the killings, per a press release. Higgins was charged with two counts of aggravated murder and conspiracy to commit murder, while Kleine pleaded guilty to two counts of murder in the first degree.
GREEK AUTHORITIES ARREST 79 'ARSONIST SCUM' IN CONNECTION WITH DEVASTATING WILDFIRES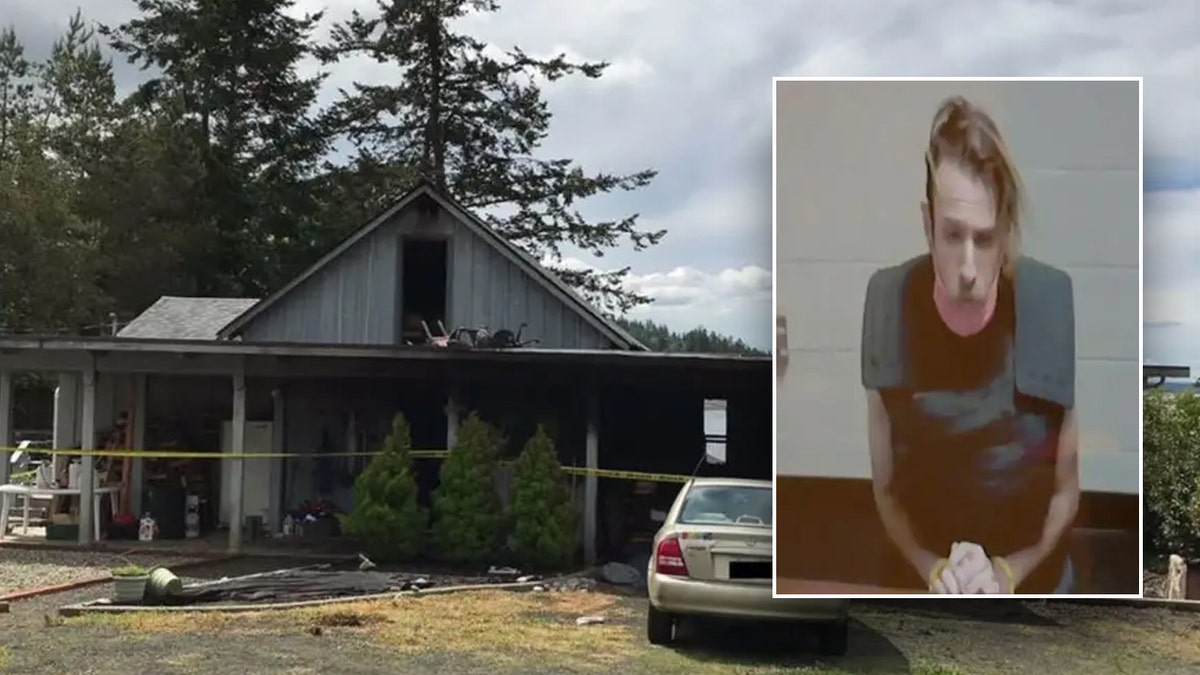 Gormley, 73, and the eldest Ralston, 71, were found dead in their burning Vaughn home around 8:30 p.m. on May 17, 2020, according to the probable cause document.
Despite the explosion that had drawn authorities to the property, the couple were riddled with stab wounds and "positioned as if [they] had been dragged down the stairs."
The house fire had been intentionally set, as determined by fire department personnel and about five gas cans found in the home, as well as evidence of a propane explosion. The couple's mattress was bloodied, per the document.
As detectives investigated, Ralston's mother called police to advise them her son was "not mentally well," and told them she wanted her son's phone "pinged."
WASHINGTON AUTHORIZES KILLING 2 WOLVES AFTER PACK KILLS HALF-DOZEN CATTLE
Ralston's father told police that he had last spoken to his son around 6 p.m. that day. The then-25-year-old told his father that his grandparents had fevers and sore throats, later saying that they were too unwell to speak on the phone.
The father instructed his son to call 911, but police never found evidence of any 911 call placed. He had only texted his father that he was driving to the hospital.
About two hours later, one of the grandparents' neighbors called the father to tell him that their home was on fire. Ralston's father tried once more to contact his son, but to no avail.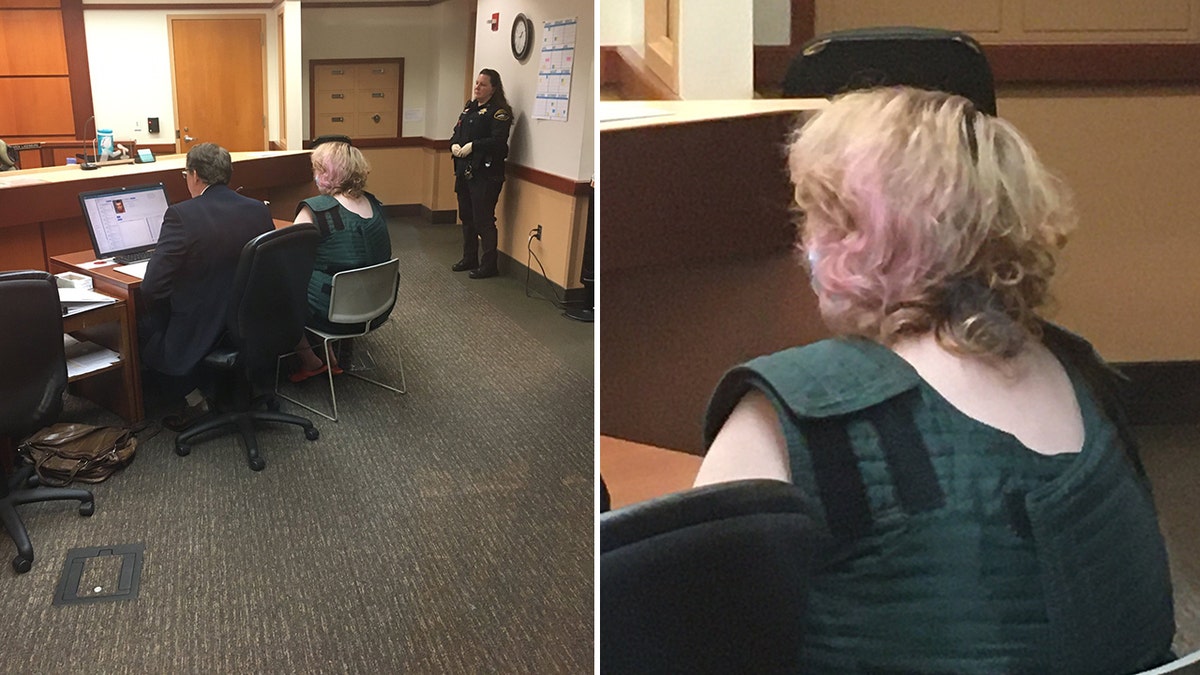 "The doctors told me they're in the safe zone but they're keeping them overnight," Ralston wrote in a text to his dad. "They didn't tell me the results of the test for COVID-19, am not sure if they ever had results yet."
No area hospital had any records indicating that the couple had been admitted, per police.
Although Ralston's car was at his grandparents' house at the time of the fire, a neighbor told detectives that the grandparents' Nissan Sentra was missing. It was later found at his girlfriend's apartment.
Neubauer's mother reportedly told detectives that Ralston was in the apartment when she got home around 9:30 p.m. She appeared shocked when detectives told her of the victims' murders, telling them that "she had heard her daughter make a 'joke' about Ralston killing his grandparents so she and Ralston could move into their home."
BRYAN KOHBERGER SECRETLY ALLEGES 24 FLAWS INIDAHO MURDERS INDICTMENT IN LATEST MOTION TO DISMISS
Another person living at the apartment told detectives that she overheard Ralston and Neubauer "say that Ralston was going to kill his grandparents," and that Ralston had admitted to murdering his grandparents when he arrived, "mention[ing] that his grandmother's neck had been broken and his grandfather had been stabbed."
When Neubauer was questioned about the "joke," she "said that they "often... jok[ed] that if his grandparents passed away [due to their age] they would be able to live in a house," insisted that she and Ralston were "just joking" and "called herself morbid."
She denied making plans to murder the couple, police wrote. In a later interview, Neubauer admitted to texting Ralston about killing his grandparents, but insisted that she "thought it was a joke and never thought he would go through with it."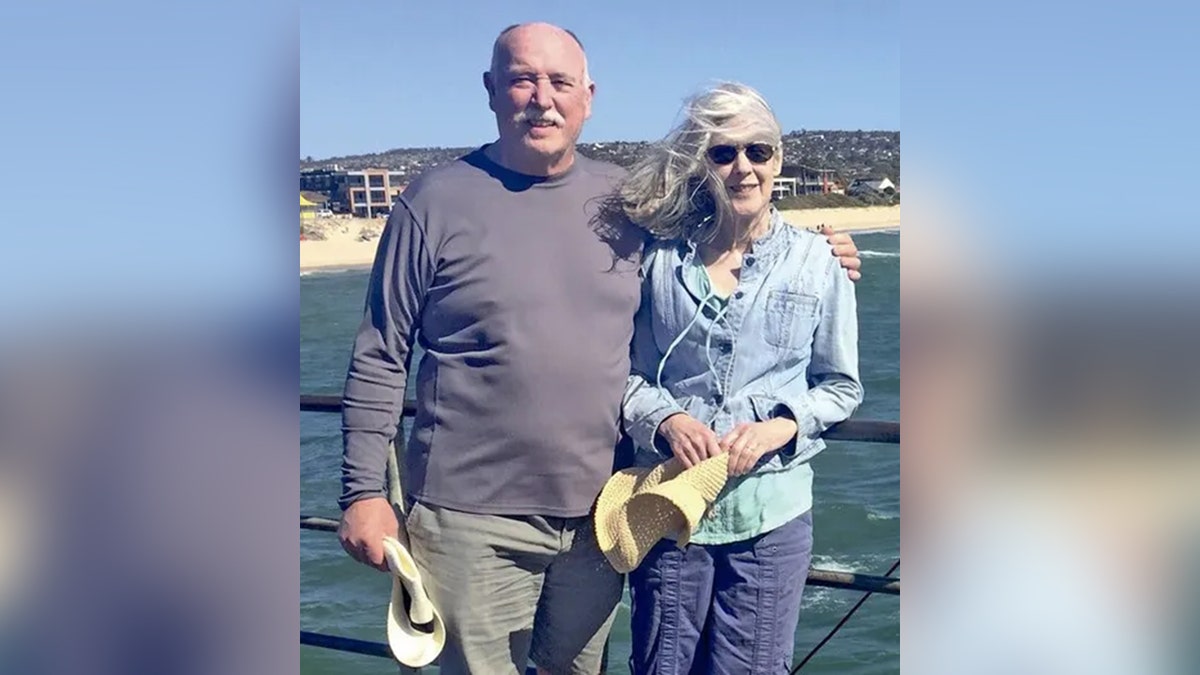 She told police that "there would be several 'joking' messages from her" telling Ralston to "wipe down his fingerprints" and "how to make 'meat meal'" by dismembering their corpses, placing the remains in a blender and feeding the result to livestock, per the document.
At that point, detectives obtained a warrant to search Ralston's phone.
'CHERISHED' COLLEGE STUDENT STABBED 107 TIMES WHILE DEFENDING MOTHER FROM STEPFATHER'S ATTACK, AUTHORITIES SAY
Just before the murders took place, when Ralston "expressed concerns about the fact that his grandparents were still awake," Neubauer "gave him specific advice on how to proceed to avoid alerting the grandparents," per the document.
She repeatedly "encouraged" Ralston whenever he "expressed his frustration and stress about committing the murders," police said, at one point telling him "you're so amazing, you got this."
They found extensive prior conversations between the younger couple about starting a commune on the property, police said.
Meanwhile, texts from Ralston to Kleine and Higgins included his grandparents' address and instructions on how to enter the house quietly, The Seattle Times reported.
WASHINGTON POLICE DETECTIVE SHOT IN SHOULDER, 2 JUVENILE BOYS TAKEN INTO CUSTODY SHORTLY AFTER
Phone records show that Higgins and Kleine drove to the victims' house the night of the murders, "stay[ing] for hours... before leaving together after the murders," prosecutors wrote in charging papers reviewed by the outlet. References to killing Ralston's grandparents and the group being a "team" were made as far back as March 2020.
Neubauer told police that Higgins broke Gormley's neck and stabbed Ted Ralston while his grandson held him down, per the outlet.
Attorneys for Ezra Ralston and Neubauer could not be reached for comment
Ted Ralston was a retired computer security expert who once worked for the Senate Intelligence Committee and the Clinton-Gore White House transition team, per the Times. Gormley was trained as a respiratory therapist and volunteered with the Key Peninsula health clinic.
"Ted was often the smartest man in the room," the couples' friend Don Swensen told the outlet. "He was a political animal, and we connected a lot on that. We sat in here and had hourlong discussions about politics."
Meanwhile, Swensen said, "Joanna was one of the most gentle people I've met in my entire life," adding that she was "quiet, reserved, elegant, intelligent [and] just a gentle soul."