German constitutional judges rule European Central Bank sovereign bond buying programme partially illegal
The Bundesbank must stop buying government bonds under the European Central Bank's stimulus scheme within the next three months, unless the ECB can prove those purchases are needed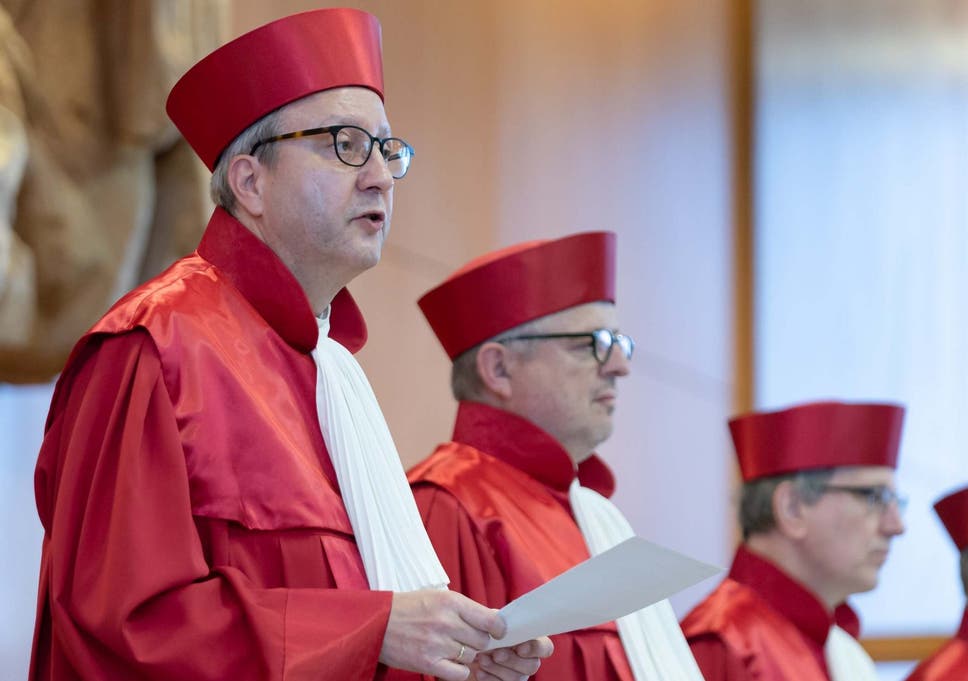 Germany's constitutional court has partially upheld a complaint that the European Central Bank's long-running sovereign bond purchasing programme, which has stabilised the eurozone in recent years, is illegal.
A group of plaintiffs had argued that the ECB's Public Sector Purchase Programme (PSPP) constituted direct financing of governments by the monetary authority, something the ECB is legally prohibited from doing.
The judges at Germany's constitutional court in Karlsruhe said on Tuesday that they did not find proof of direct sovereign financing by the ECB.
Yet they did rule that the German government had failed to adequately scrutinise the objectives and mechanisms of the ECB's scheme.
"The Federal Government and the German Bundestag violated the complainants' rights... by failing to take steps challenging that the ECB in its decisions on the adoption and implementation of the PSPP. Neither assessed nor substantiated that the measures provided for in these decisions satisfy the principle of proportionality," the court said.
In response, they judges said that Germany's own central bank, which constitutes part of the ECB network, must stop buying government bonds under the programme within the next three months, unless the ECB can prove those purchases are needed.
"The Bundesbank may thus no longer participate in the implementation and execution of the ECB decisions at issue, unless the ECB Governing Council adopts a new decision that demonstrates...the [measures] 0are not disproportionate to the economic and fiscal policy effects," the judges said.
However, the judges also stressed that their decision did not apply to the ECB's latest €750bn bond buying scheme designed to combat the economic impact of the Covid-19 crisis.
Some €2.2 trillion of sovereign debt has been acquired under the PSPP since it was launched in 2014.
The programme has helped to keep down the market borrowing costs of vulnerable member states such as Italy and Greece.